"Are you ready?" the ultrasound technician asked us.
I looked at Micah and smiled.
"Yes," I whispered, ready to hear her tell us what I already knew: that we were having a bouncing baby boy who was sure to be a mini clone of my gorgeous husband, with dark hair and perfect blue eyes.
"Well, what I think we're looking at here are... girl parts!" she exclaimed with a grin.
As her words sank in, my mouth dropped open, and tears of joy came flowing.
I had given up on the idea of having a girl a long time ago. When Micah and I started dating over ten years ago, I noticed that his family was full of boys. On his father's side, in particular, there are lots and lots of sons and very few daughters. I didn't pay much attention to how that might affect me until I took a genetics class in college and discovered something I should have realized years before: All I could possibly hope to do is shoot out X's, so the fact that my family tends to have an even split of boys and girls was irrelevant. Micah's genes would determine the sex of our children.
From that point on, when I pictured our future, I imagined a life filled with mud pies and football and forts and pretty girls chasing our sweet boys around. A big part of me was reluctant to give up the dream of having a little girl, because I have always had such a wonderful and rewarding relationship with my mom, but I knew the odds were incredibly slim. So boys it would be, and boys we would adore.
"Wait, are you sure?" I asked her, the shock visible on my face. "I'm sorry, but I just... I was just positive it was a boy!"
(So positive, in fact, that I hadn't really contemplated girl's names, apart from the name I decided on when I was a middle schooler, dreaming about marrying and having kids with a certain blue-eyed boy who would eventually become my husband.)
She explained that, while it's always hard to be positive with girls, she was pretty darned sure.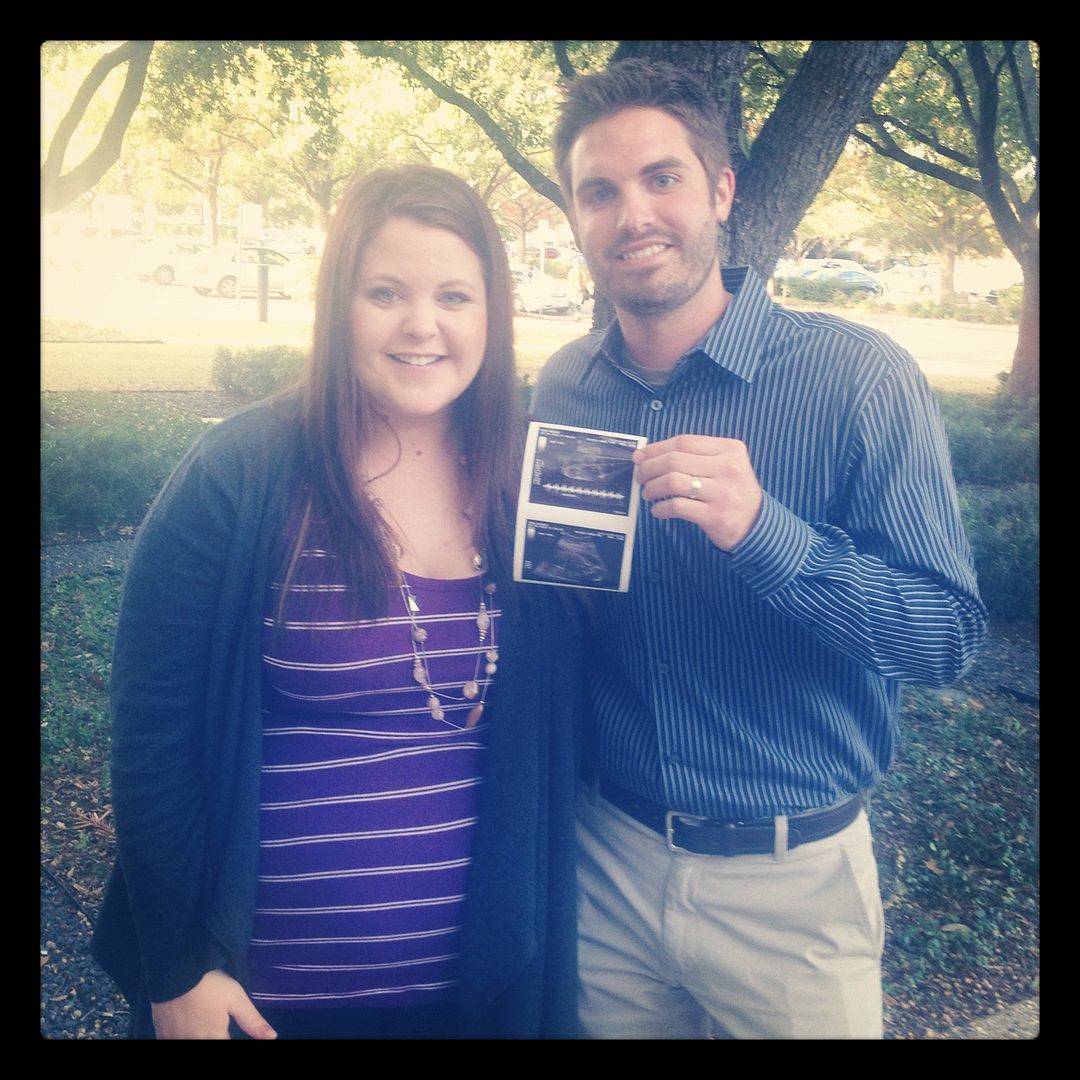 There are really no words to convey how happy we both are. Any child is an immeasurable blessing, but the thought of a pretty little princess in my husband's arms is something this momma-to-be never thought possible, and it's such a beautiful thing.

As we were driving home from the doctor's office, Micah looked over at me.

"It's going to be hard, isn't it?" he said, with a smile on his face.

I began thinking about baby dolls and cartwheels and school dances and cute boys chasing our sweet daughter around.

"It is," I decided. "But it's going to be amazing."

It's going to be amazing.