When I first started trying to find cute plus-size clothes a couple of years ago, I found the selection to be incredibly lacking. Everything I found looked like it should be worn by someone at least thirty years older than me, and it was all ridiculously overpriced.
I discovered
Lane Bryant
, which I really love, but it's pricey and still not always
quite
as stylish as I'd prefer.
I'm not sure how I initially discovered that
Forever 21 offered plus sizes
. But I can guarantee that I very likely almost didn't even look, because I will always associate
Forever 21
with cheap, uber-trendy, tiny things made for teeny-boppers. (And the hellish part-time job I had there the summer before I started college. I still have nightmares about trying to put back all of dressing room rejects on the proper racks. How many versions of a black sleeveless top can one store sell?)
However.
I did ultimately end up taking a look at what they had, and I was pleasantly surprised at how adorable it all was. Yes, it's trendy. And no, you probably won't get more than a season's worth of wear out of the pieces. But they're cheap. And likely to go out of style by the time they wear out anyway. Plus, I really loved the idea that I wouldn't be breaking the bank to buy transition items to get me through while I lost weight. I figured I'd let myself splurge when I got down to my goal weight.
So I started buying a few things here and there to supplement the basics I had in my wardrobe. The funny thing is that, nearly every time I wear one of my
Forever 21
pieces, I get compliments and questions about where I got them. I always hate having to confess that I'm a nearly 30 year-old who still shops at
Forever 21
, but whatever. Haters gonna hate.
Overall, I mostly stick with tops, dresses, and sweaters, as the pants are generally too trendy for me, and the basics aren't really worth buying there, even though they're dirt cheap. (Leggings and camis are, like, $4 and super thin.) The sizing is generally pretty accurate. I'm ordering X-Larges right now with the knowledge that I'll probably have to bump down to a Large soon.
Anyway, in case you've been wanting to spice up your wardrobe, I thought I'd share some of the things that caught my eye as I was perusing their site recently. A few of these are currently en route to my front door. (Don't tell Micah, y'all. I've so blown my shopping budget the last couple of months, it's not even funny.)
One.
This floral kimono would be fabulous over black leggings with black booties and a fun statement necklace.
Two.
I adore peplum. This may be slightly short for my preference, but the pattern is on point.
Three.
Apparently this is super sheer, so you'd probably need to save it for a night out. But how gorgeous is the coral and gold?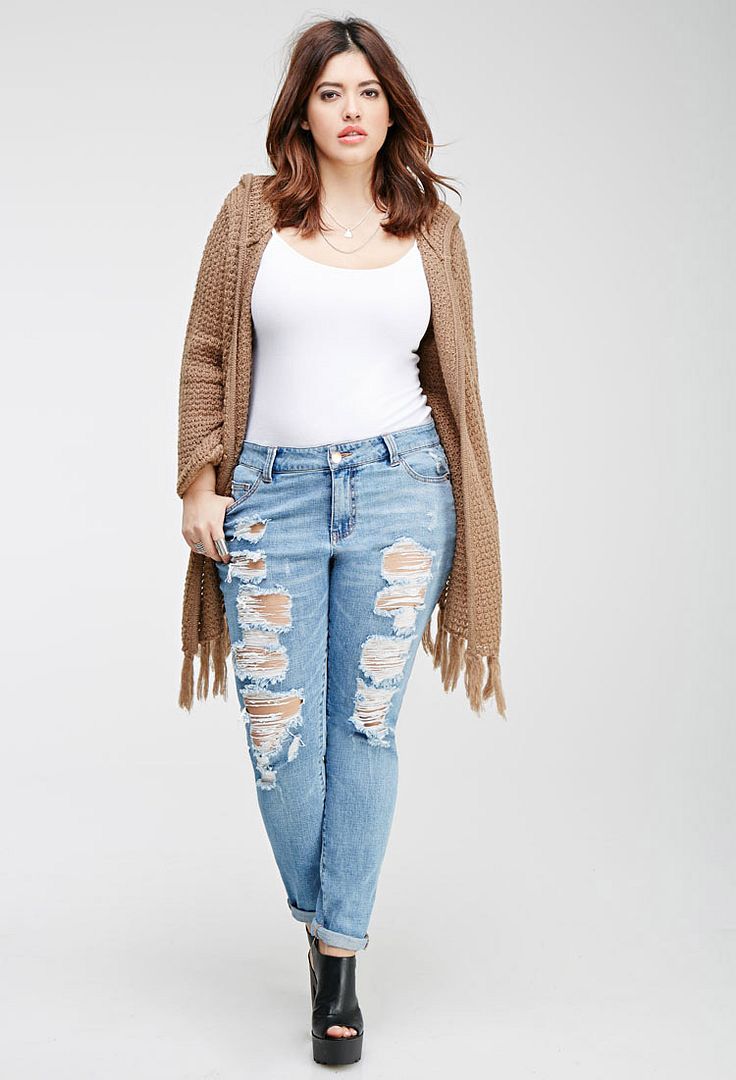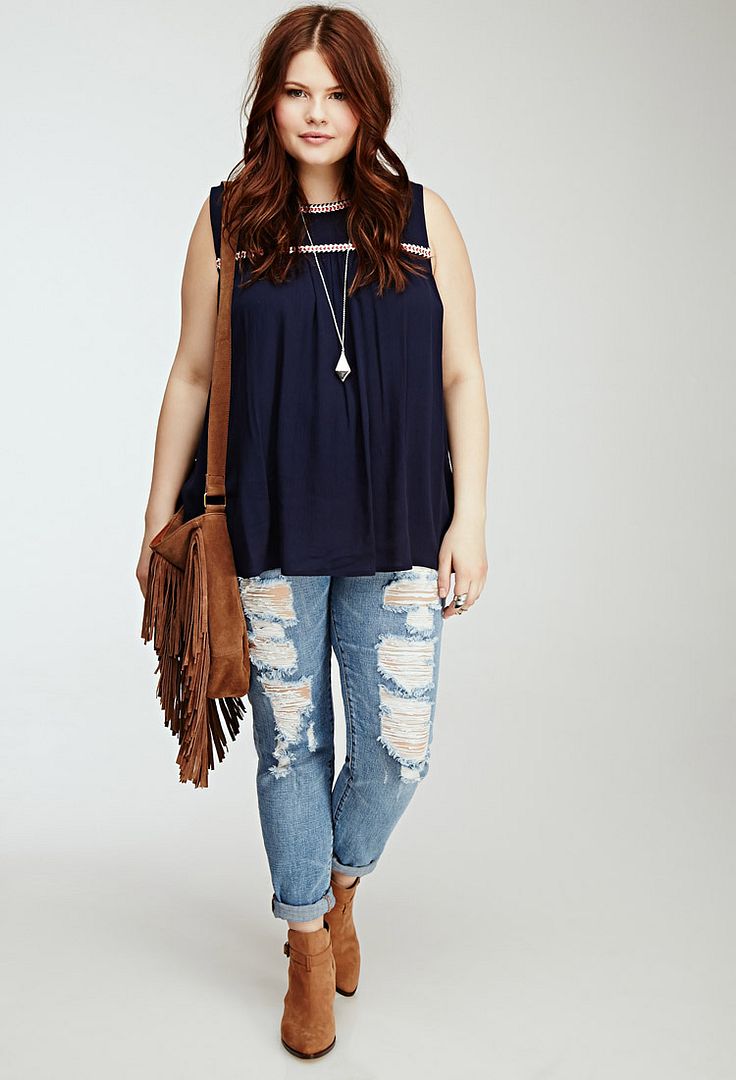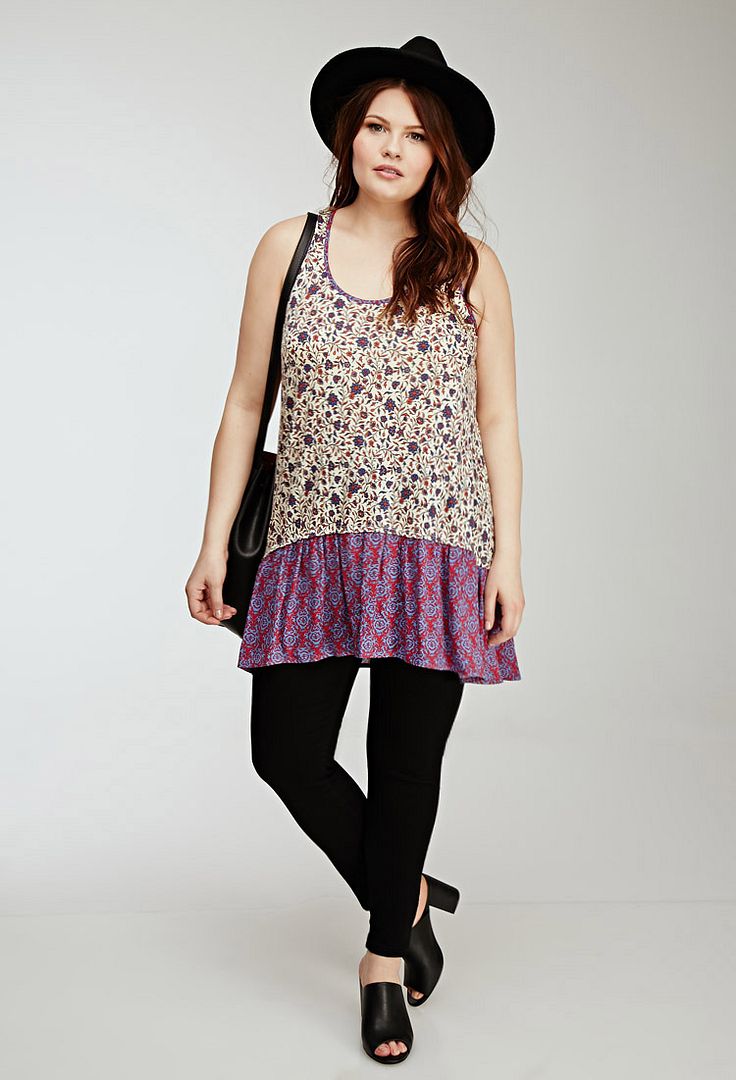 Four.
Long, flowy cardigans are my jam. This one looks like it'd be perfect with skinnies, boots, and a skinny peppermint mocha, yeah?
Five.
This navy top has a fun, little embroidery detail. I put this in my cart because I love the way it's styled in this picture, but also partly because I want this model's hair color. That's irrational, I realize.
Six.
I have a red tunic from F21 that's really similar to this one, and I'm telling you... it has been one of my favorite and most-complimented pieces of clothing. Ever. So I couldn't resist this one.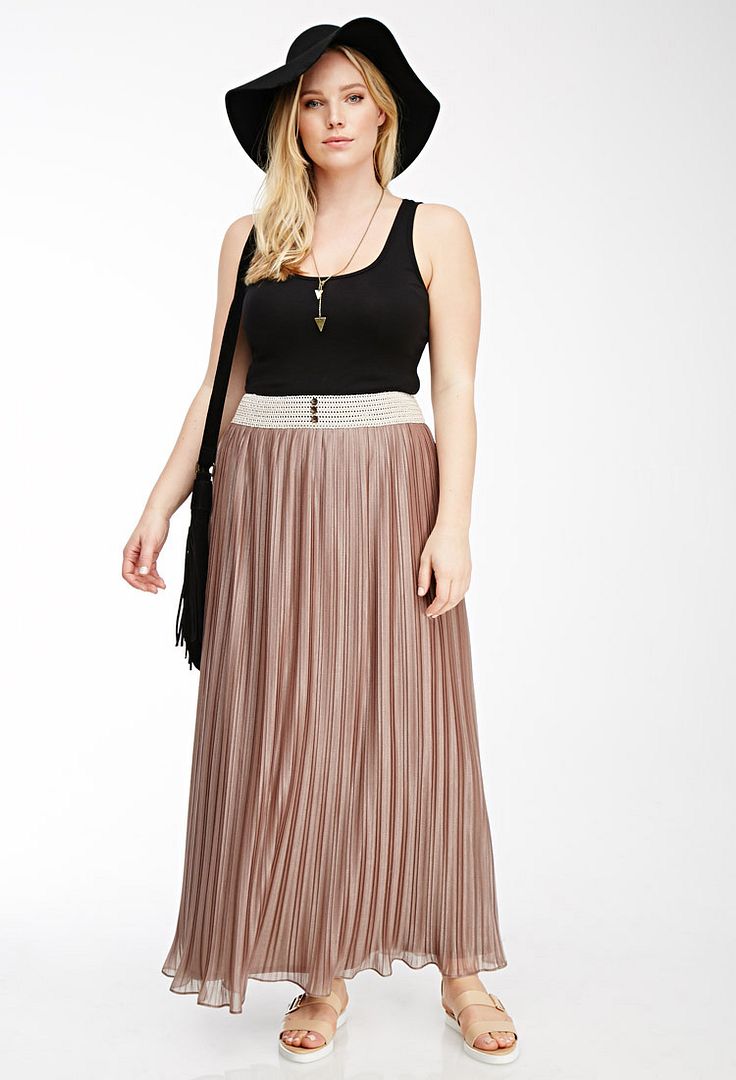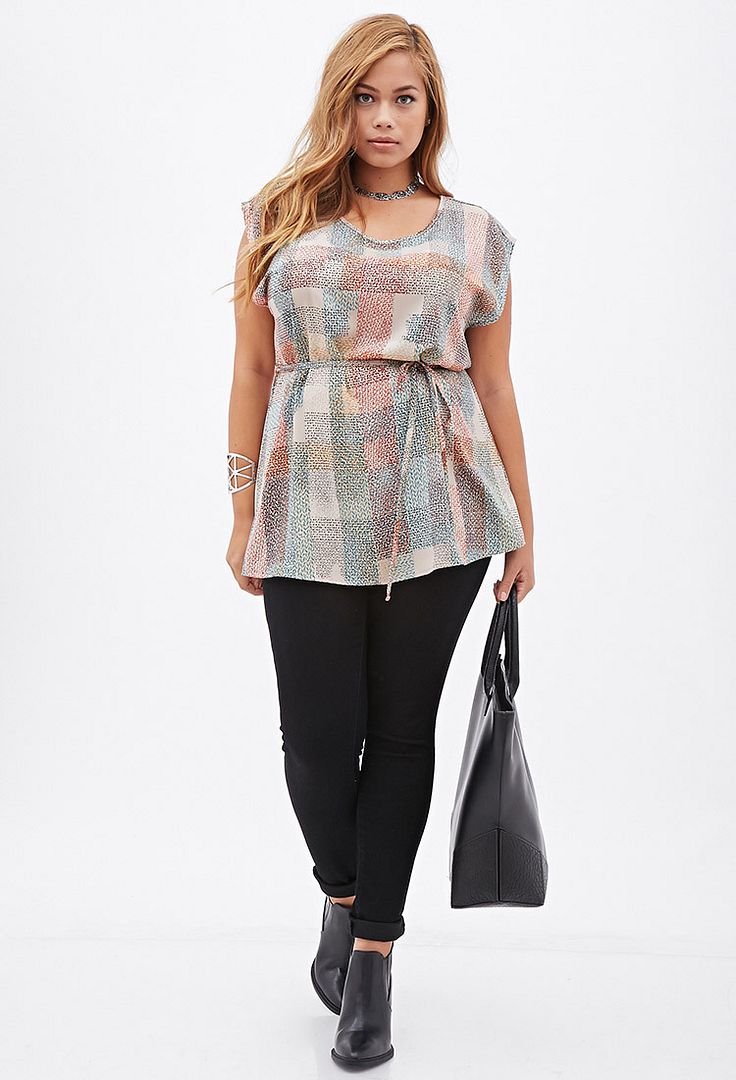 Seven.
This tee looks to be super comfy and a decent length. One thing you do have to watch out for with F21 is that their tops can be on the short side. They usually have pictures of the back, so check that out before you commit if you're hoping to be able to wear it with skinnies or leggings.
Eight.
THIS MAXI SKIRT. I love it styled with this black tank and a long pendant necklace. Bought this one, too.
Nine.
Another tunic. I like the belt to accentuate the waist. I'd probably pair this with my favorite long-line open, cream cardi, some skinnies, and my tan peep-toe booties.
I recognize that this post is totally and completely random, but I just felt like talking fashion today. Over and out, friends.
(Also, Forever 21 has no idea that I exist. This post is not sponsored, and there are no affiliate links. Just wanted to share some cute stuff with my friends.)