Apparently, if it's not ear infections (praise the Lord for tubes!), it's RSV. Poor little baby came down with a cough and fever on Wednesday evening, and the swab test at the doctor's office on Thursday (not fun, by the way) was positive for RSV.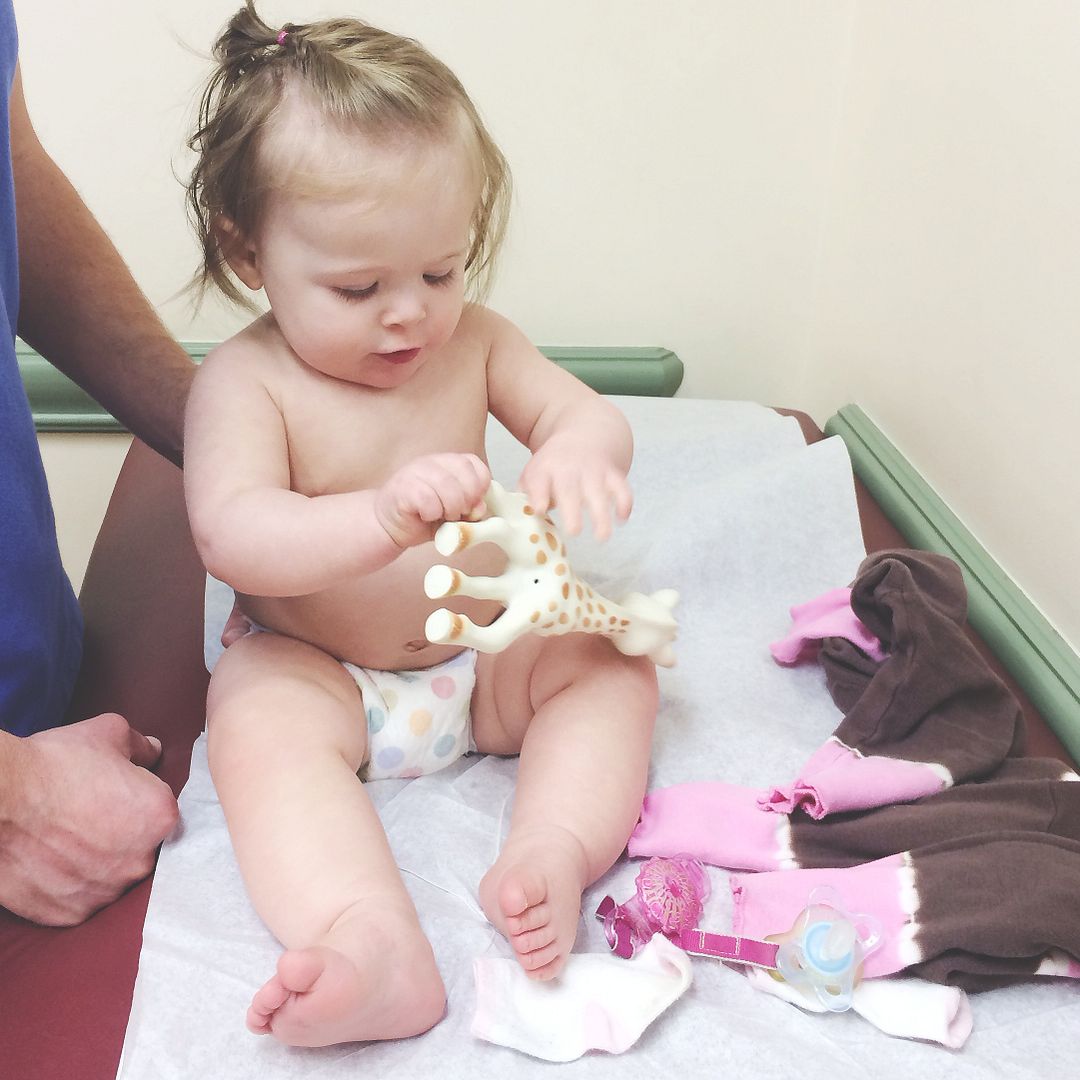 So we had a weekend filled with cuddles and naps and trying to coax Miss Priss to eat. She's pretty much the same today, which I suppose is semi-good in that it hasn't gone down into her lungs such that she's having difficulty breathing. But it's also semi-bad in that, because she's still coughing and snotty, Micah and I both had to take half days today at work so we could trade off keeping her. I mean, not that I'm complaining about extra time with my pretty girl. I'm just suuuuuuuper busy at work right now. And starting to feel pretty yucky, myself, on top of it all.
Also...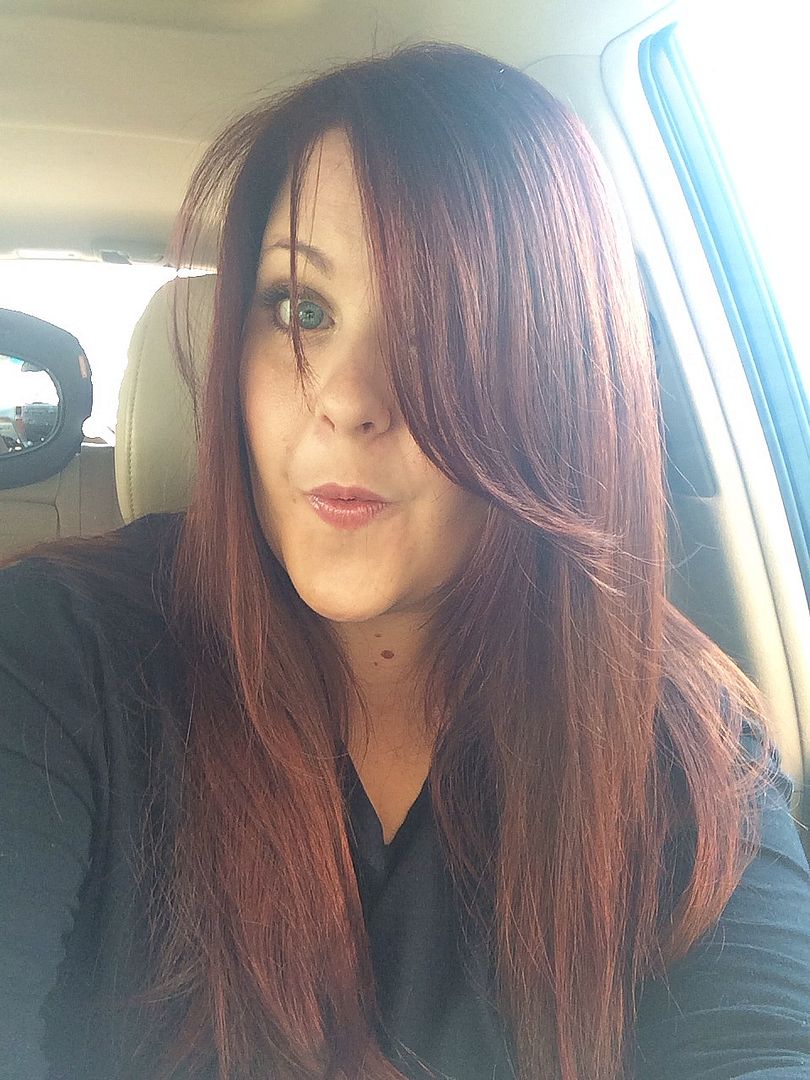 I got bangs! My hair's so now... (name that movie!).
I'm still deciding whether I like them or not. They look cuter in this picture than they do to me in the mirror. And I straightened them today, which feels weird. So I'm just going to have to live with them for a little while and see how I feel then.
The rest of the week will probably be me blowing my nose and frantically trying to get things together for my sister-in-law's sip-n-see at our house on Sunday. I think it's going to end up being pretty cute.
Alright, friends... back to work.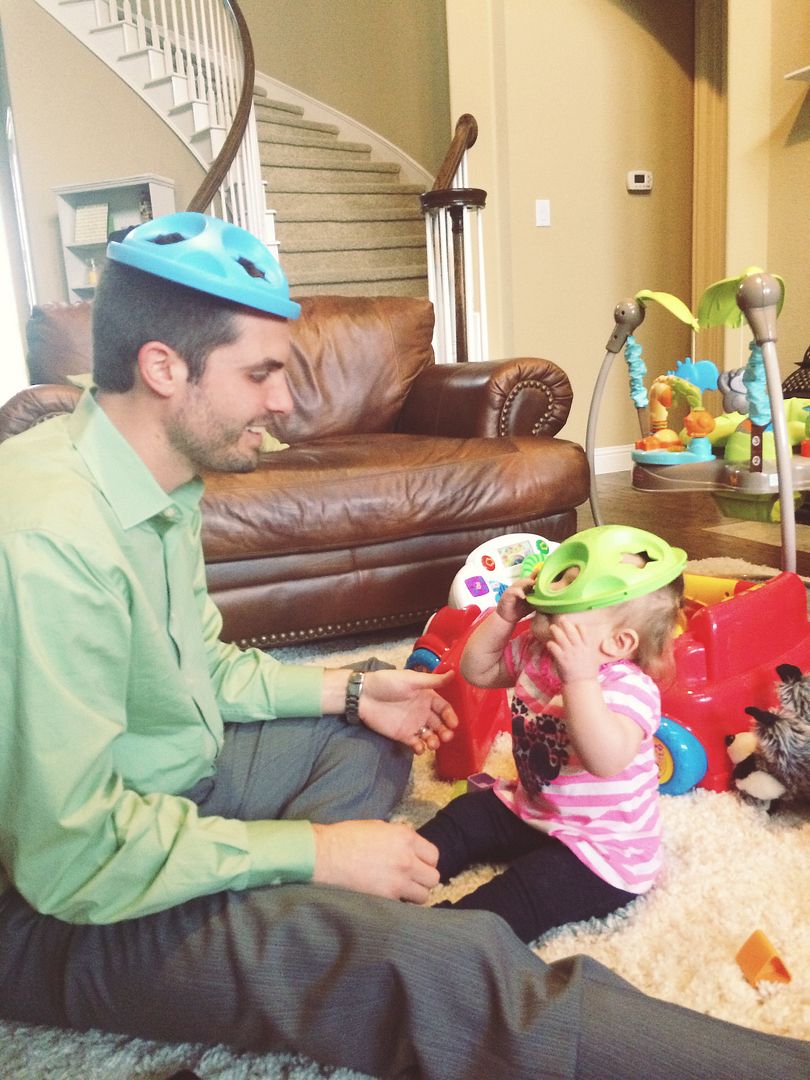 (How adorable are these two? She wanted to wear her "hat" like Daddy's...)