When I go too long between posts, the thoughts just pile up in my brain, and I feel all out of sorts until I get them out. (I totally need a
pensieve
.) So, for purposes of getting this stuff OUT in the most efficient manner, I'm hoping you'll all be okay with a list.
One.
My
spending freeze
is officially over, y'all. And I definitely didn't make it to February 1 before I blew it out of the water. I told myself that I had to go ahead and order a few things for Gracie's birthday party (which I haven't even scheduled yet, so my frenzy obviously makes
perfect
sense... or not), but then I just got on a roll, and before I knew it I had bought a set of candlesticks and a new sign for my mantel (can't wait to show you guys when it comes in!) and a few things for my nieces. BUT... I didn't purchase any clothes -- for me OR Gracie. So apparently I'm still in possession of a sliver of self-control.
Two.
Speaking of self-control, I weighed in at Slim4Life yesterday for the first time in a couple of weeks, and I was down another 2.6 pounds! My progress is definitely slowing, but at least it hasn't come to a standstill. And I'm feeling pretty motivated this week, so I'll take advantage of that while I can! Almost 40 pounds down... only 60-ish more to go.
Three.
Micah headed out of town on Friday morning for a men's retreat with some guys from church, so Gracie and I had our own little retreat of sorts on Saturday (after a hellish Friday filled with pink eye and doctor's visits and an hour in the CVS drive-through line... ick). We took a walk and then had lunch at one of my favorite restaurants, and I laughed while she made friends with the waitress and everyone else around us.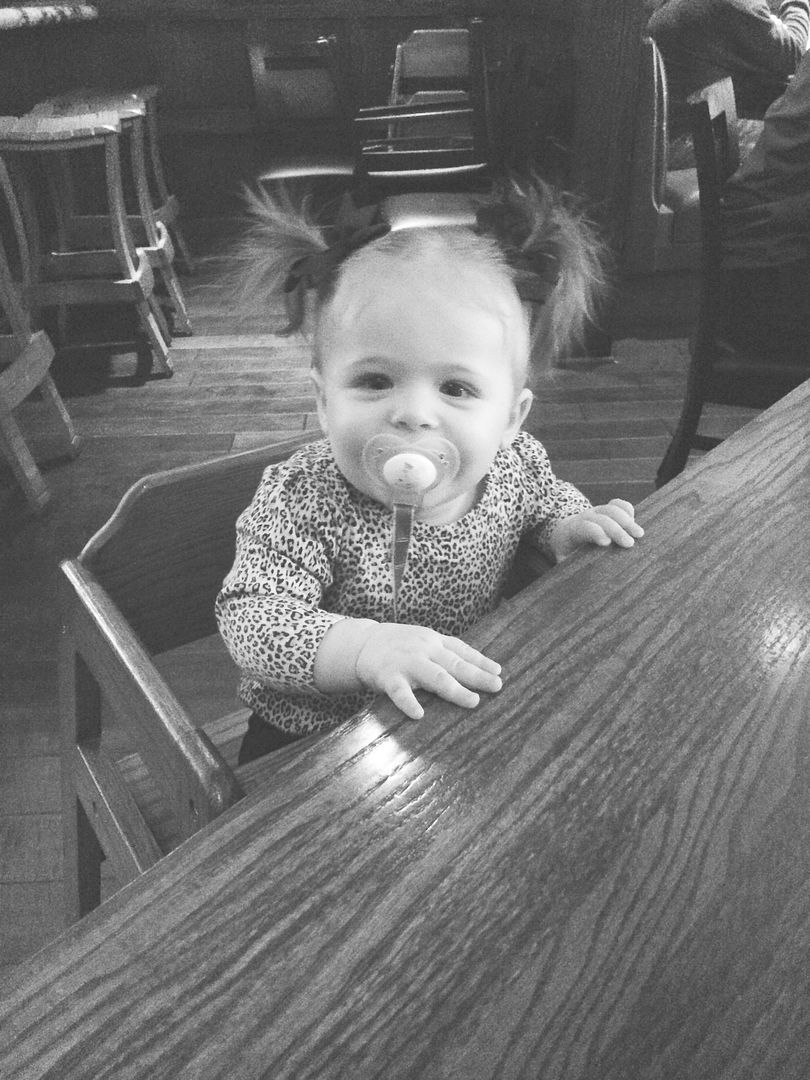 This little girl, y'all. She seriously lights up my life.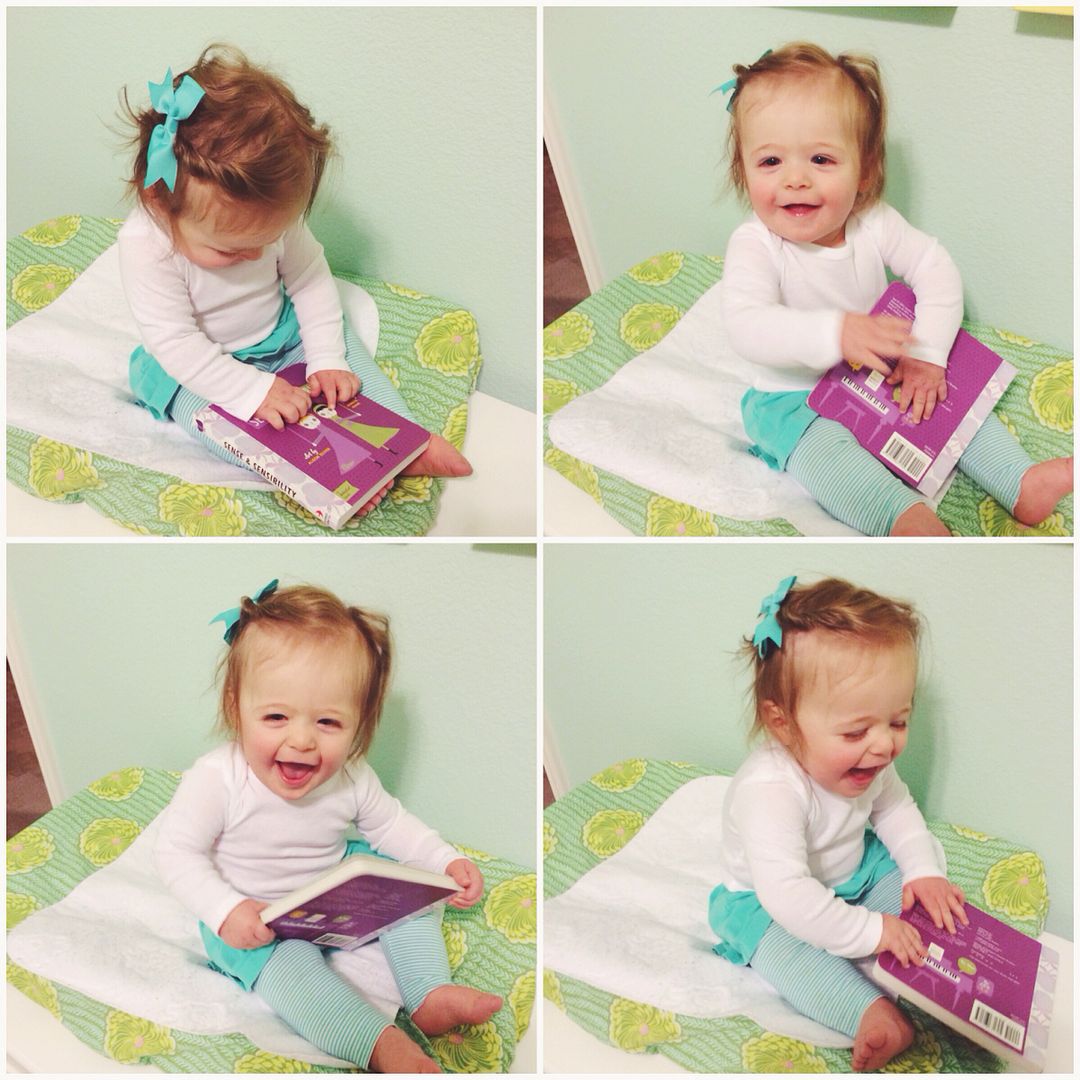 (I can't even handle the cute. And, yes, we're starting early with a
Sense and Sensibility opposites primer
. If she's not obsessed with Jane Austen by the time she's old enough to appreciate her, it won't be for lack of trying on my part.)
We finished the afternoon with a little shopping and a
loooong
nap. We had a great time, but we were both excited to see Daddy when he pulled in the driveway on Saturday evening. We really are best when we're all together.
Four.
I've been re-discovering my adoration for basically any and all Hillsong music I can get my hands on. Recently, I've had Oceans, Hosanna, and Desert Song on repeat. (In fact, I love Desert Song so much, it may or may not have inspired my new mantel sign...) What are you guys listening to these days?
Five.
I got to see
my Mimi
this weekend, and it was such a blessing. She was very much herself, and it was so wonderful to just sit next to her with my little girl in my arms and soak up this precious time with her. I truly have no idea how much more we'll be given.
Ahhh. I feel sufficiently lighter now. Thanks for always letting me unload it all here, friends. I'm convinced you guys are better than yoga or massages or therapy could ever be for my mental health. :) (Although, let's be honest, I'm probably going to continue with the massages, too. Just for good measure.)