It was the third grade.

I was a funny little kid with a quirky sense of fashion and a penchant for wearing my bangs in a mini-ponytail at the very top of my head, Pebbles style.
It was Parents Night at my elementary school, and my mom had left work early so that she could make it, excited to see the "surprise" I told her about the day before.
"I worked on it all day," I told her. "I can't wait for you to see it!"
As she walked into my favorite teacher's classroom, she headed over to the wall where I told her it would be.

The heading at the top of several dozen construction paper creations read, "When I Grow Up."
"Look for my name," I had explained. "You'll know it's mine when you see the girl with glasses."
After a few minutes, she spotted my self-portrait.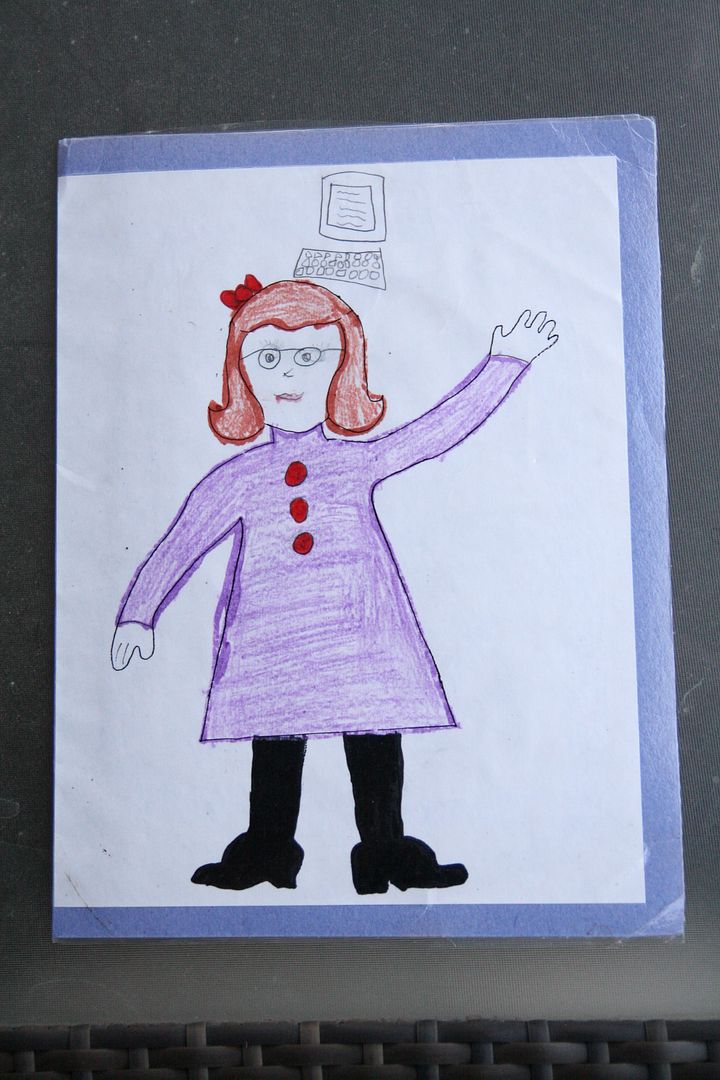 I mean, hello. That's obviously me. I was always walking around in a purple lab coat and black witch boots with a keyboard and computer monitor floating above my head.
I often wonder what her first thought must have been when she saw my picture. Did she think that maybe my dream was to be a doctor? Or even a lawyer (with terrible fashion sense)? How prophetic would that have been?
After reading the description next to the picture, I bet she
wished
I had wanted to be a lawyer.
Let's take a closer look at that flawless cursive.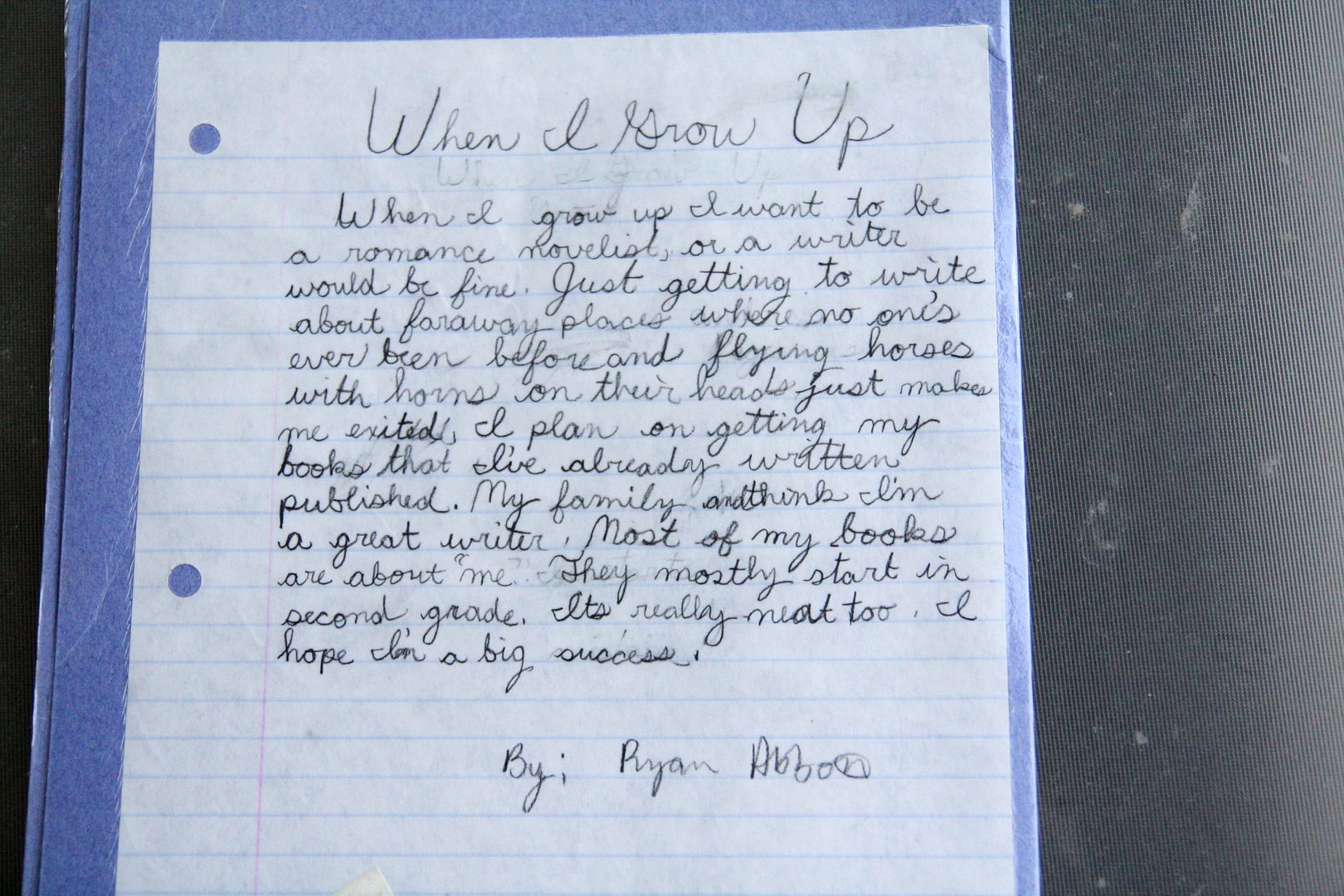 "When I grow up I want to be a romance novelist or a writer would be fine. Just getting to write about faraway places where no one's ever been before and flying horses with horns on their heads just makes me exited [sic]. I plan on getting my books that I've already written published. My family and [sic] thinks I'm a great writer. Most of my books are about 'me.' They mostly start in second grade. It's really neat too. I hope I'm a big success."
I wanted to be a romance novelist.
Now, to be fair, the "romance novels" that I had written (starting in the second grade, apparently) consisted of me explaining why my boyfriend was too immature (apparently his "roses are red" poems weren't quite up to par) and why I was keeping my options open. The title of my last book (which, unfortunately, I never finished... the fame must have been too overwhelming) was called "The Three Other Boys."
Players gonna play, y'all.
I feel sure my mom was mortified. Standing there in a crowd of parents whose children probably wanted to be teachers and firemen and racecar drivers, while I wanted to follow in the footsteps of Nora Roberts.
But she couldn't help but love this part.
"I hope I'm a big success."
Apparently I didn't lack for ambition...