Life is good, y'all. Here are, in list form, a few things keeping me smiling lately.
1. Project Life.
Before Grace was born, I decided that I wanted to try and keep up with pictures of her, but I knew that I couldn't commit to a full-fledged scrapbook. So I bought the
Project Life: Amber Edition core kit
, a big variety pack of photo pocket pages, and a 12 X 12 album and vowed to keep up with it once Grace was born. That obviously didn't happen, but I
am
working on getting caught up. I love how simple it is, and it's not at all time-consuming. I'm definitely pleased!
2. Friday Night Lights.
We finished the series finale on Friday, and it was strangely bittersweet. Now we're in need of a new addiction. Any suggestions?
3. These two.
We all crawled into bed and went back to sleep after she woke up and ate on Saturday morning (we almost never put her in bed with us, but I was in need of some cuddles). She was just waking up again when I snapped this picture, and I just love her little sleepy face (and bed head).
4. Cody and Emily's wedding.
Micah's best friend got hitched on Saturday evening, and we had a blast. We left Grace with my aunt and uncle for the evening, and she did wonderfully!
(And holy cow... how gorgeous is my husband?)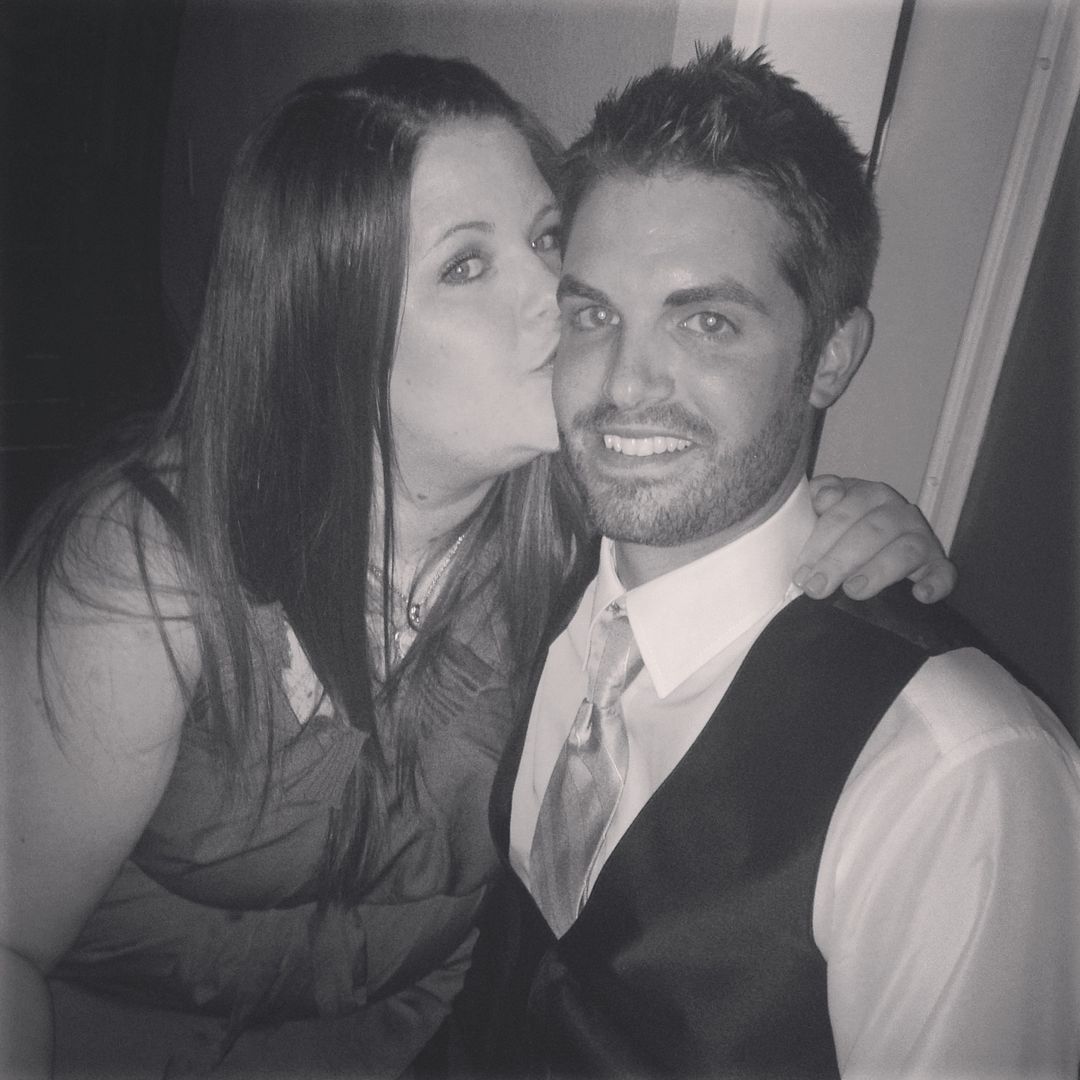 6. This website.
Have you guys seen
this
yet? I just love it.
Alrighty, friends. What's making you happy this week?