... when you find exactly what you're looking for at
half the price
??
Remember when I told you guys how in love with
this crib
I was?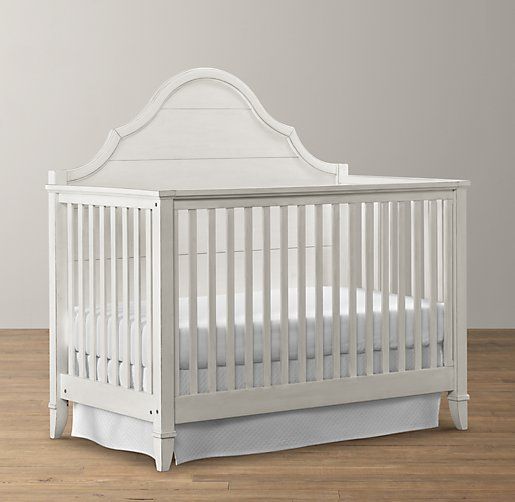 I searched high and low and couldn't find anything I liked even a fraction as much. On a whim, we went to Buy Buy Baby because we were in the area and had time to kill, and would you just look what I found?
Almost identical, right? (I'm telling you guys... I had searched all over buybuybaby.com and never saw this crib. Just goes to show that sometimes, you've got to get off your lazy butt and head down to the store.) I prayed my little heart out that it came in white, and because God must take pity on desperate pregnant women, the sales clerk told us that it did.
And then I saw the price tag and just about cried of happiness because it was half the price of the Restoration Hardware crib (swoon!). Plus, I've signed up for BuyBuy Baby coupons and will get a refund of 20% when we go pick it up this weekend (double swoon!).
The only downside is that I kind of hate the dresser that goes with it. The lines just do not go with the crib in my opinion, so I'm on the lookout for a dresser that comes in the same bright shade of white as the crib and has straighter, cleaner lines. Here's hoping the Lord is feeling merciful... ;)