... in no particular order.
Finished up a fun project for the nursery...
If you're a follower on Instagram, you caught a sneak peek (and if you're not a follower, you can go check it out at @MrsHargrave). The project took most of the day on Saturday, and it's definitely not perfect (I've still got to do a little touch-up work on the letters), but I'm pretty in love with how it all turned out.
Napped...
... once again. I'm telling you guys... this third trimester exhaustion is already hitting me. I slept for three hours straight yesterday (and probably would have slept longer if Micah hadn't called and accidentally woke me up). It was glorious.
Got a text from Micah that said "The Wicked Witch of the West" and attached this picture of Lilly napping under our bed...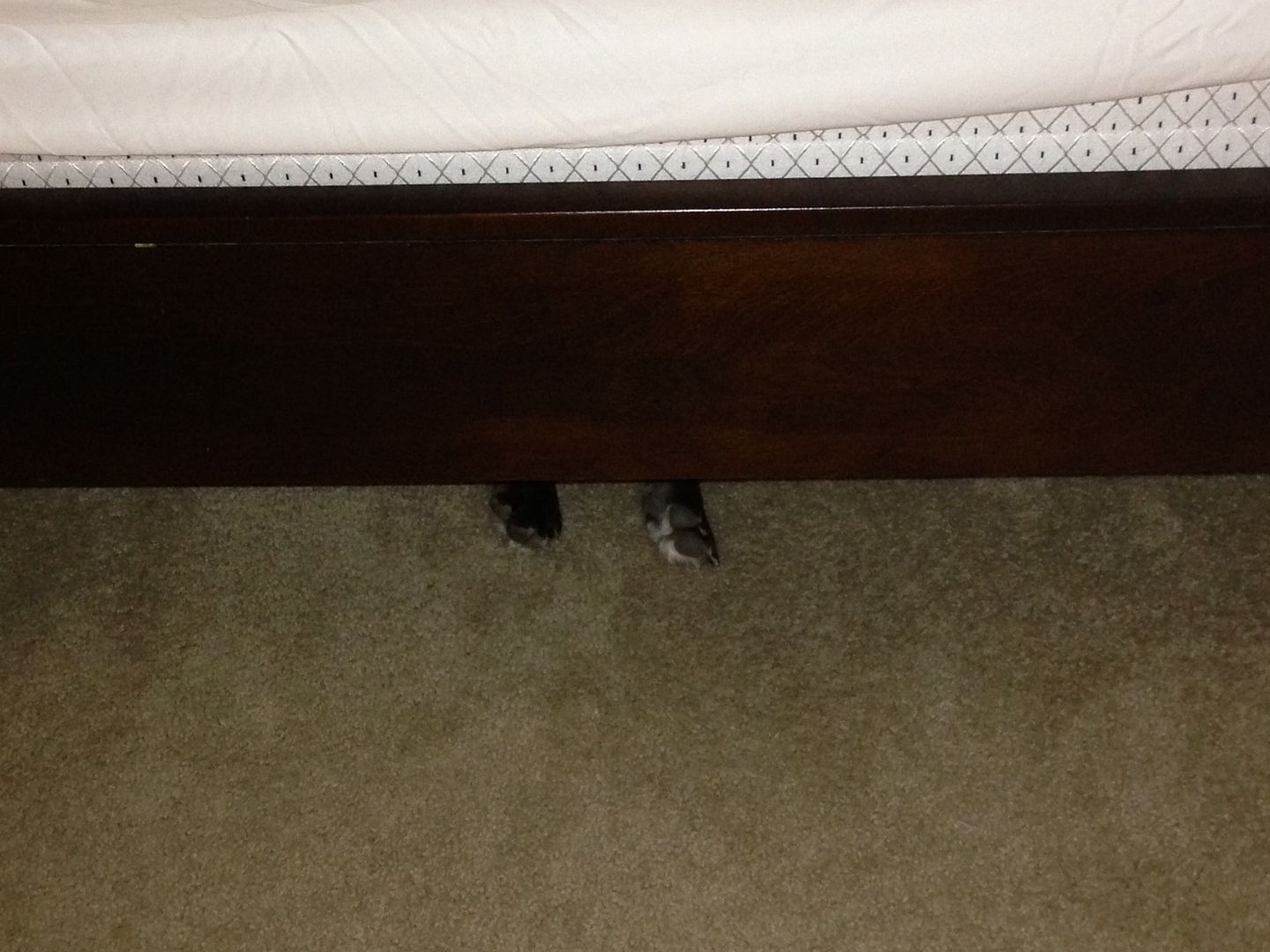 ... I just about died. (Although, as a true Wizard of Oz fan, I had to remind him that it was actually the Wicked Witch of the East who got smushed under Dorothy's house. I may or may not have gone through TWO VHS tapes of the Wizard of Oz when I was a little girl. I also may or may not have seriously contemplated Dorothy as a middle name for Grace before ultimately deciding on Riley.)

Dined with both sets of my parents, as well as Micah's parents.
I love spending time with our sweet families and feel so thankful that they're all so close. And I know I'm going to be
really
thankful once Grace gets here. :)
Blew off going to the grocery store...
... so we'll be eating some hodgepodge meals this week, I'm sure. Is it weird that I'm kind of excited about the prospect of eating Ramen Noodles?
Marveled at all your sweet comments in response to this post...
... thank you all
so
much for being so supportive and encouraging.
What did you guys do this weekend?