First - Baby News
We had our 38 week appointment yesterday. And although I don't technically have preeclampsia based upon the bloodwork they ran last week, I'm on the bubble based on the amount of protein in my urine (but my blood pressure is still normal, thankfully).
So because of that and the fact that Miss Priss is measuring plenty big already, we're going to induce next Wednesday if she hasn't made an appearance by then. It's only a day before my due date, so I feel good about it. (Plus, if we continue to wait, there's a chance that she might decide to come on 04/20, and that's just unaccaptable. :)) I'm really happy to have a date certain by which we'll get to meet her.
Second - Stella Jo
Thankfully, I got a baby fix this weekend to tide me over until then. While Micah and my brother were hosting a skeet shootout and Bible study for a group of teenage guys on Sunday, my sister-in-law, niece, and I headed over to my mom's house for some girl time. I can't even express how big and smart Stella is right now. It makes me so happy and
so
sad at the same time - she's growing up too quickly! (Go get a full Stella update at my sister-in-law's blog
here.
)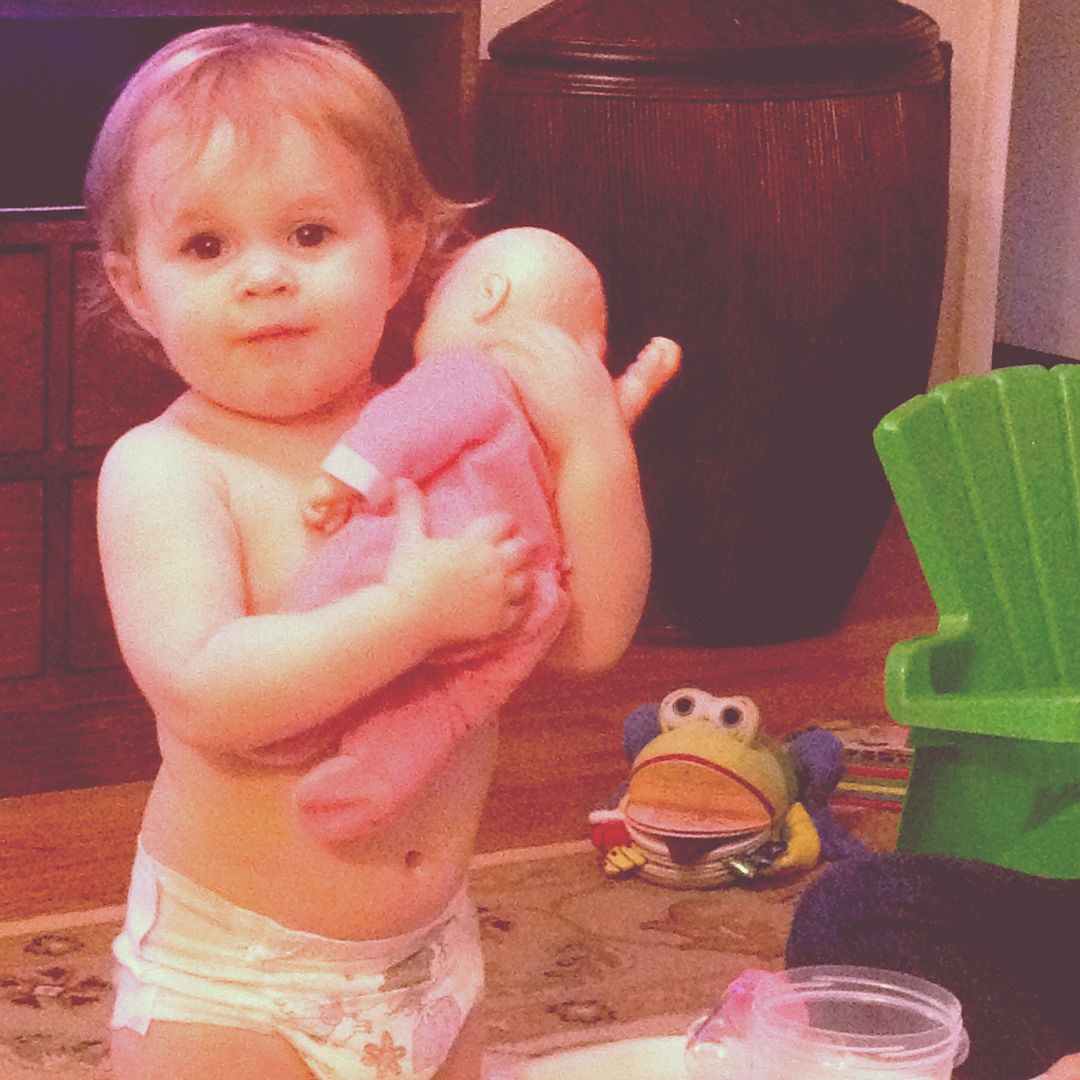 Third - Mad Men

Since I've been working from home, I've been able to get caught up on Mad Men. I finally finished Season 5 yesterday and caught the Season 6 premier last night (around 2 am, since I haven't really been sleeping lately). Did anyone else see it? Thoughts??

Fourth - Life

Until Grace decides to arrive, Micah and I are trying to enjoy these last few days of being a childless couple. We are so, so, so excited to meet our little girl, but I have to admit that it's a teensy bit bittersweet to say goodbye to this phase in our lives. I'm so happy that we decided to wait a few years before having kids because I feel like this time has given us a strong, solid foundation on which to build our future. And now we're ready to welcome Grace into our lives and watch our hearts expand in the most amazing way.

In the spirit of celebration, I talked Micah into taking me on a last date to the iPic movie theater (which features fully reclining seats with pillows and blankets - heck yes!) and The Cheesecake Factory (my FAVORITE restaurant) on Saturday. We're going out with a bang, y'all!

Hope you guys are having a fabulous week!