This is my last full week of maternity leave, and I get teary-eyed just thinking about going back to work next Wednesday. But we've locked down a daycare that I feel super comfortable with, and I know it'll get easier with time. At least that's what I keep telling myself, anyway...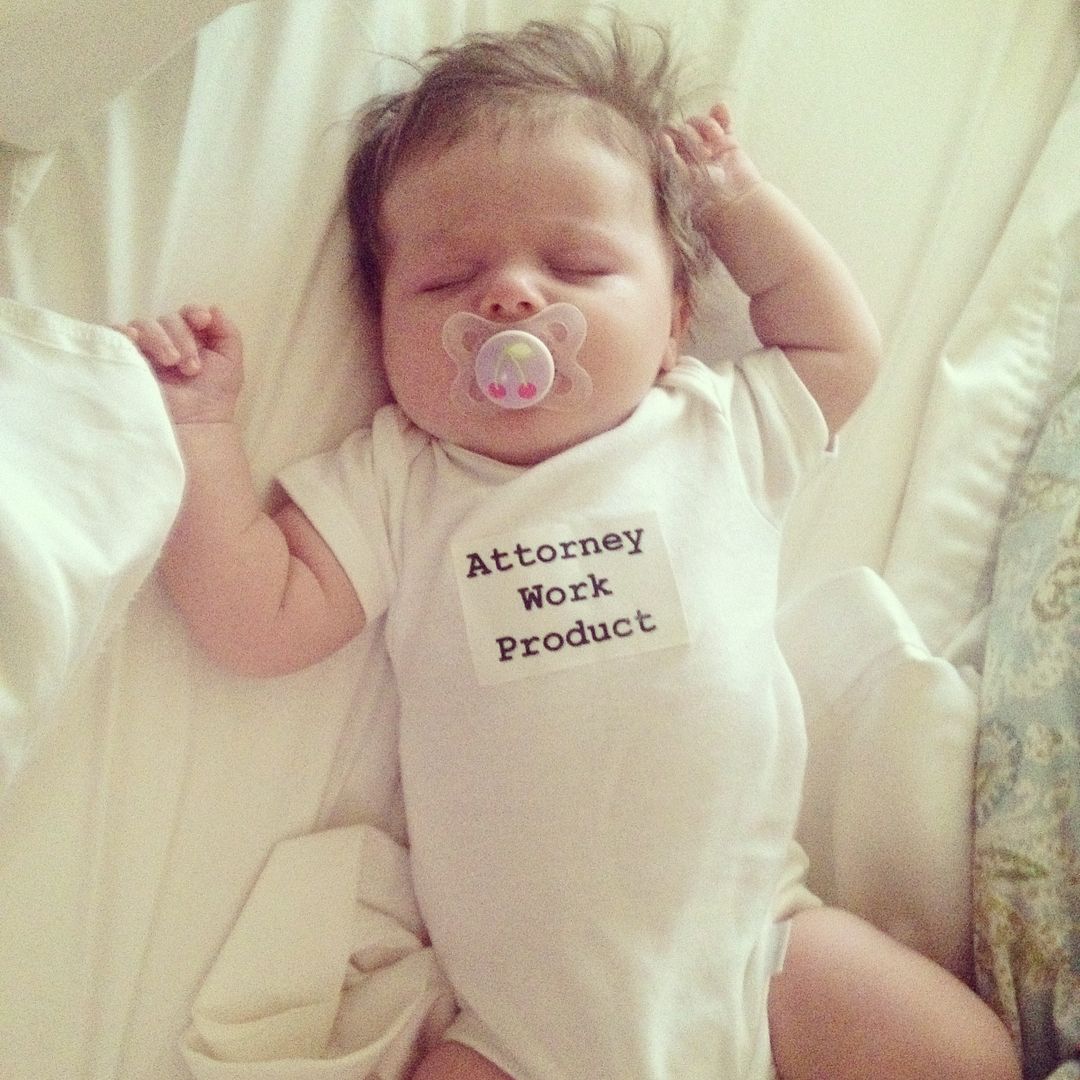 Other than soaking up every precious minute with our pretty girl, we've just been taking it easy lately. We're looking for a new truck for Micah, and that's been a bit of a headache. Apparently my OCD, engineer of a husband is slightly particular. Who would have thought? ;)
We're also getting excited because we're headed to Chicago for two days on Friday! One of my sweet friends from work is getting married there, and we're looking forward to seeing the city for the first time. It'll also be the first time we've been away from Grace for more than a few hours, and my parents are each giddy about getting to keep her for a night. I can't decide if I'm totally dreading it or ready to have some time alone with my love. Probably both. Anyway, I'd definitely love any ideas for things Micah and I must absolutely do/see/eat while we're in Chicago. Obviously, deep dish pizza is a must at some point, but other than that, we haven't made any real plans.
Miss Priss is doing wonderfully. She slept eight hours straight again last night, and it's so bittersweet to watch her becoming such a big girl! She's getting so smiley and giggly, especially with Micah and me. We usually spend at least fifteen minutes after each feeding just sitting and "talking" to one another. And in the mornings, I see a lot of these sweet smiles.
Grace also got in the pool for the first time last week.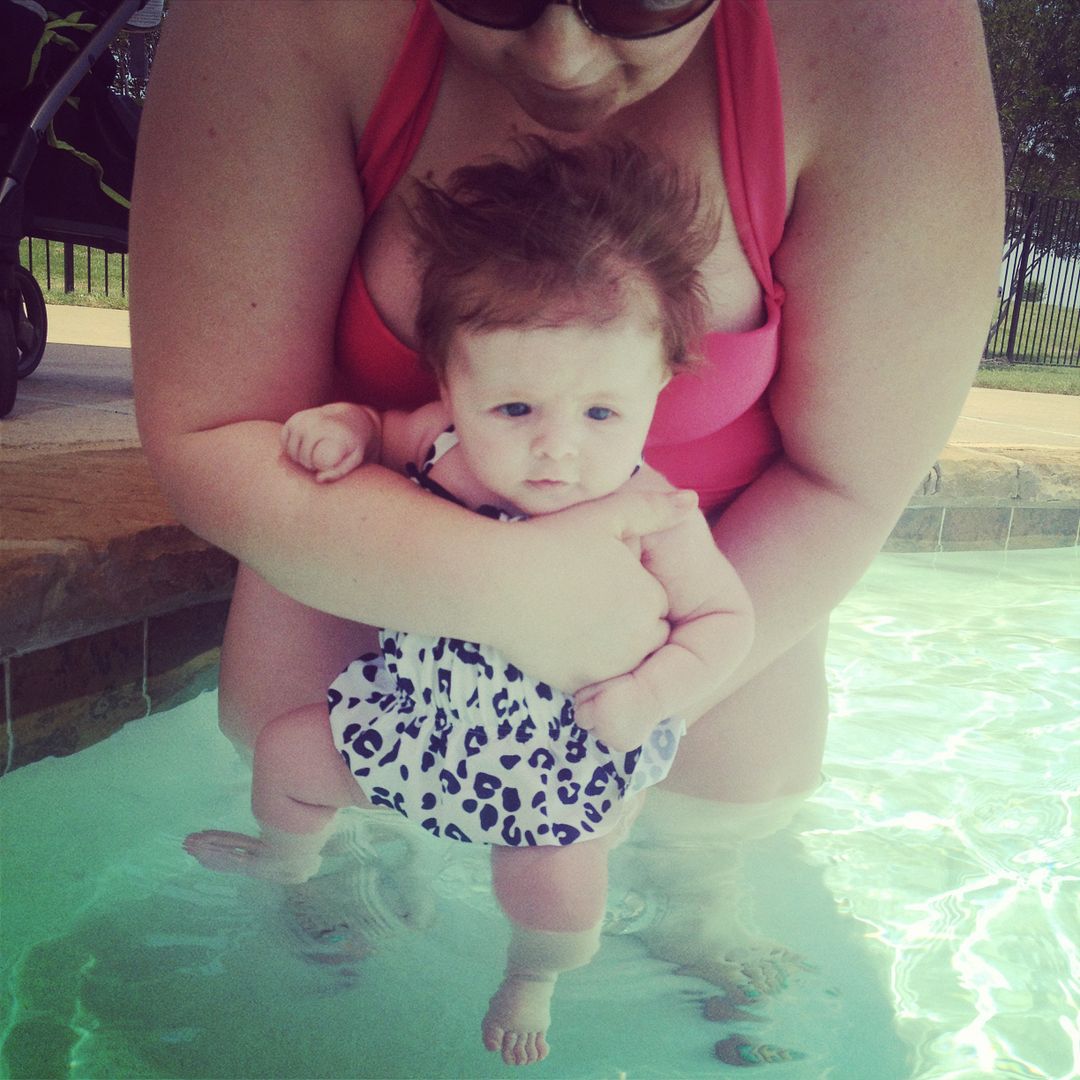 She wasn't super smiley, but she was definitely content in the water. I can't wait until next summer, when she'll really be able to enjoy the pool. It'll also give me an excuse to get some Vitamin D. :)
I think she's waking up from her nap, so I'd better get her bottle ready before she turns into a demon baby. But here are a few more pictures... she's so darned cute I just can't help myself.