There are so many things to share that my brain is protesting any thoughtful (read: coherent) post. But good golly, miss Molly, it's FRIDAY! So I'm confessing and linking up with
Leslie
. And
Joy.
Because that's what all the cool kids are doing.
One.
I snapped this picture of Grace last weekend just before my cousin's little girl's birthday party.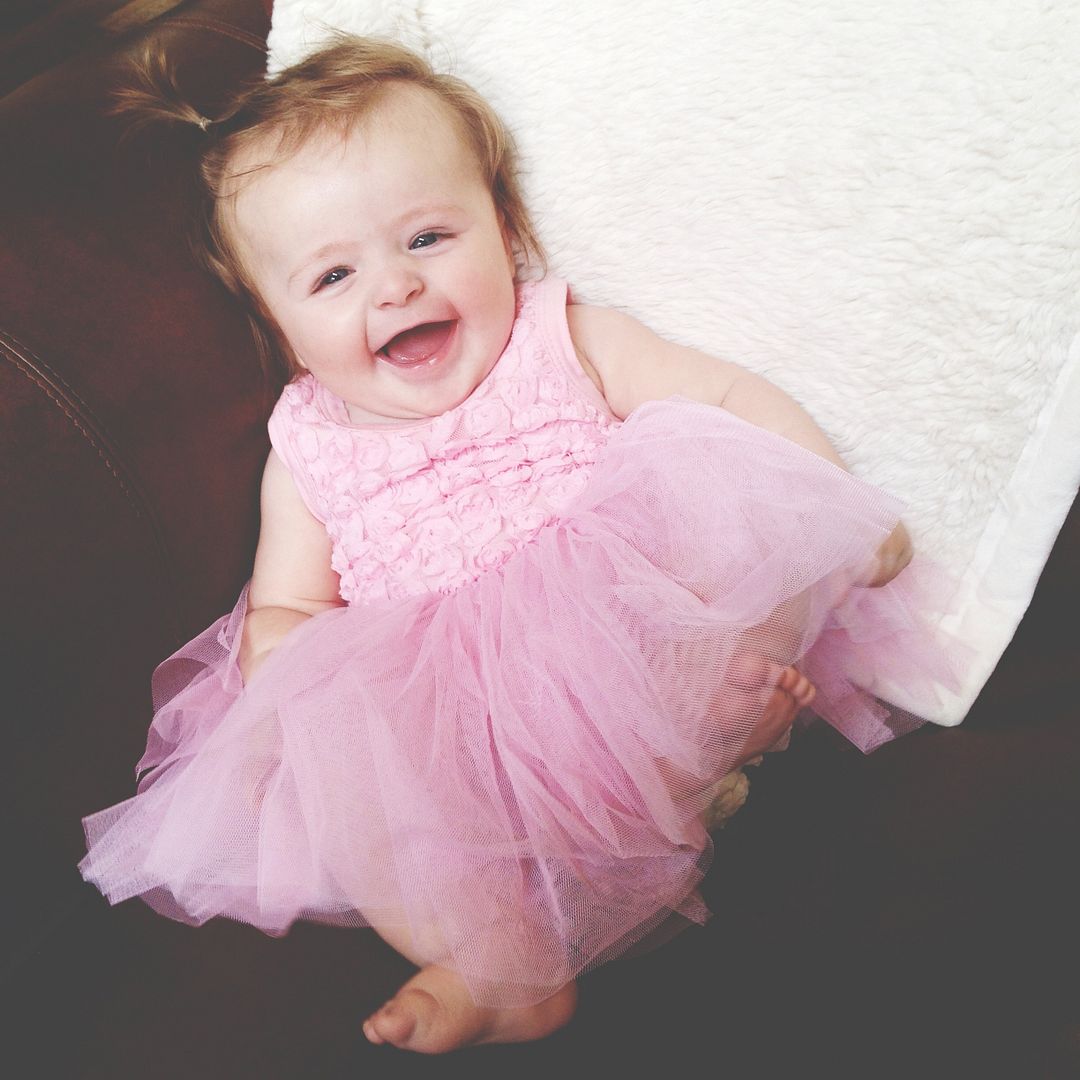 Is that smile not the most adorable thing you've ever seen? I mean, seriously. She crinkles her nose when she laughs... just like momma.
And I think we're starting to turn the corner on the tummy bug stuff. Thank heavens. That stuff is
super
un-fun.
(Also, I owe you guys a five month update, and it's definitely coming soon.)
Two.
We've got a fun weekend ahead. Dinner with Micah's family tonight, lunch with my mom's side of the family tomorrow, and Grace's dedication at church on Sunday. I'm supposed to be taking either some sort of a salad-y dish or a dessert to the thing tomorrow, and I am totally blanking out. Any ideas, friends?
Three.
I'm putting myself on a self-imposed spending freeze. Not for myself, but for clothes for Gracie. I kid you not, I've spent a
ludicrous
amount of money on cute clothes for her (like that little pink dress in the picture above... kill me), and our bank account is taking a beating. So I have to cut myself off. Tomorrow.
Four.
Gracie is totally rocking her DOC Band! (To read about our DOC Band adventure, click
here
.)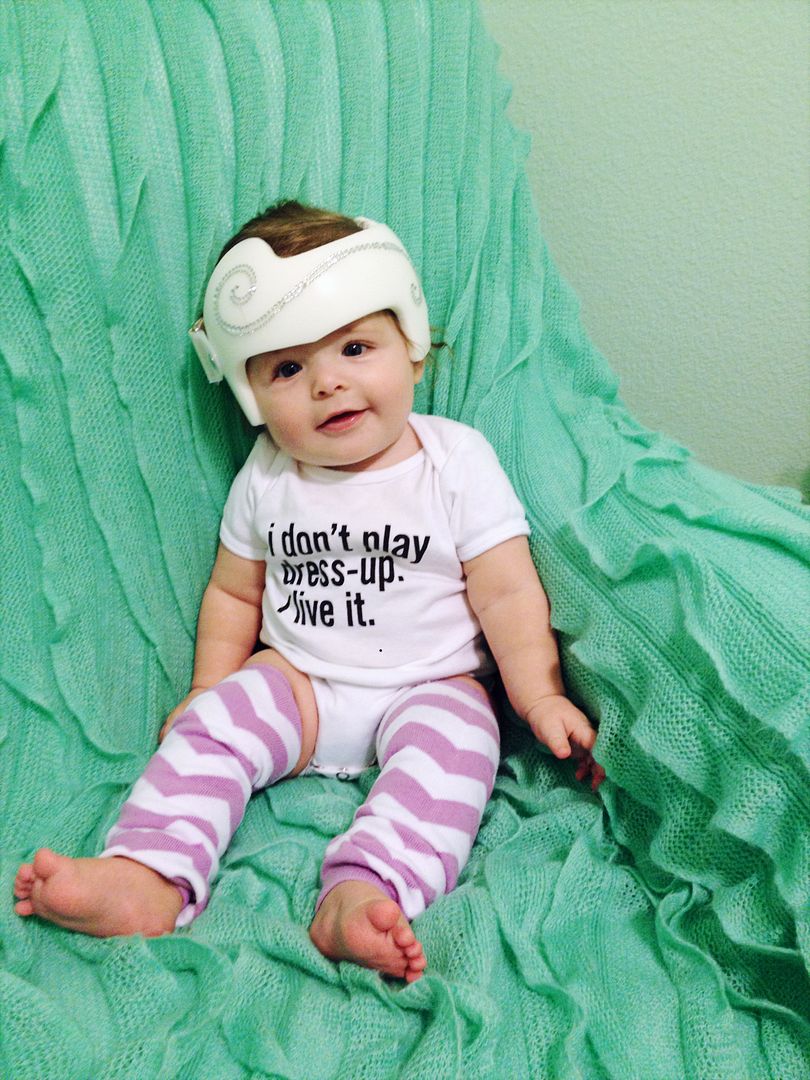 She started wearing it full time yesterday, and she's actually doing really great! You can tell she's not
loving
it yet, but I think she'll be completely adjusted in a couple of days. Her head is a teensy bit floppier than usual, but I hear that gets better, too.
There are places that will "wrap" the bands (like how cars are wrapped with advertisements, etc), but we went with simple. Rhinestone stickers for the win!
Five.
I saved the best confession for last. My brother and
sister-in-law
found out this week that they're having a little GIRL! I am so. freaking. excited. She'll be less than a year younger than Gracie, and I hope and pray that they will be close as they grow up. Faith and I are going to have so much fun with our sweet girls.
Alright, friends. That's all I've got today. Hope you all have a fabulous weekend. I think fall is officially on its way to Texas, and I couldn't be happier!