* Don't forget to join in on the House Party fun! Just make sure and add #lovedandlovelyparty to your photos so we can all find you!
I snapped this picture as I was flying home from Charleston on Thursday.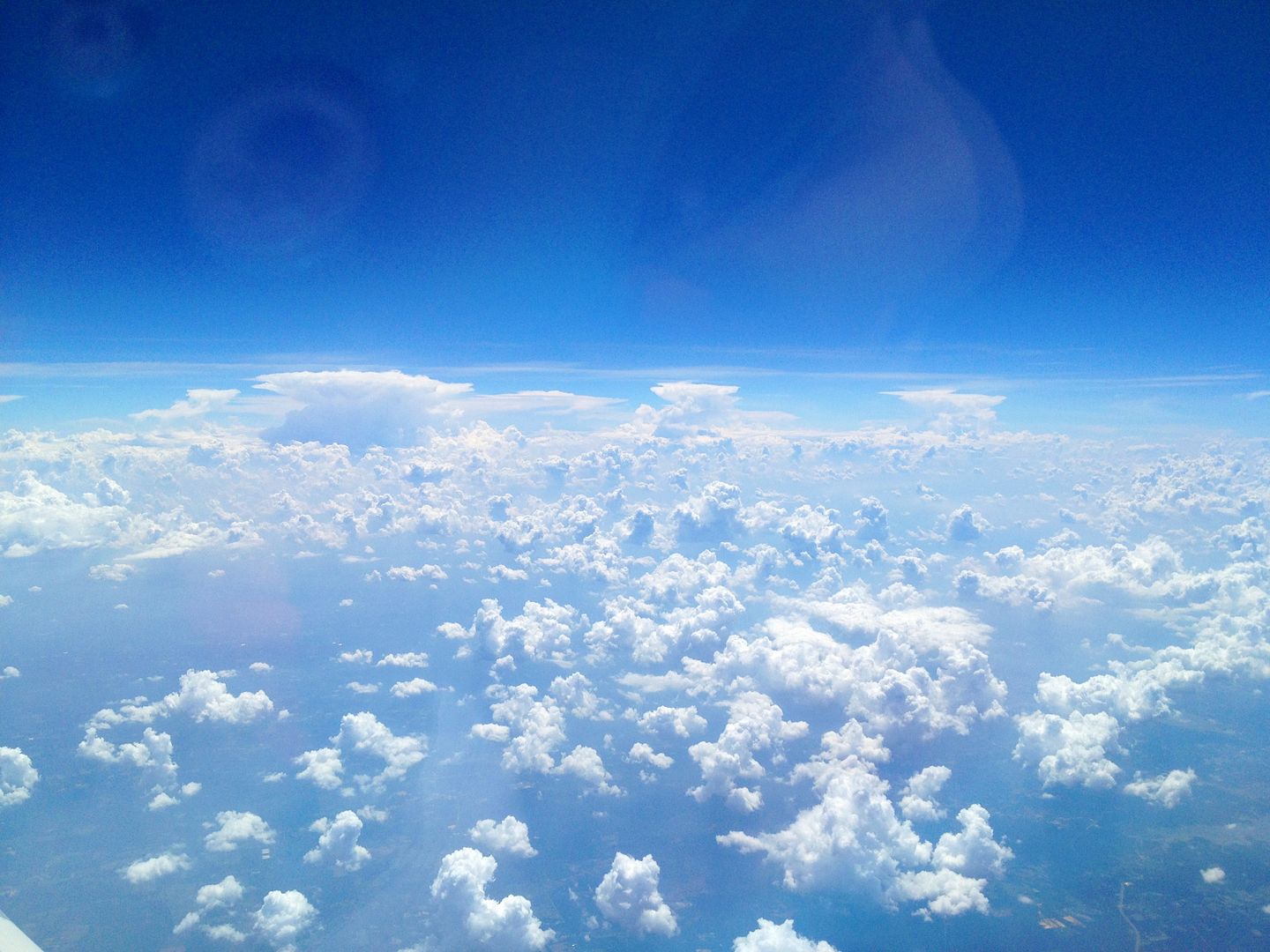 There's nothing like floating along the top of a cloud to put things in perspective, is there? Every time I fly, I'm struck by how incredibly creative God must be...
Speaking of creative, I snagged this onesie on Zulily a month or so ago.
Paula's slick dance moves
and her eighties bangs.
Have I shown you guys what Grace does when we put her in front of a mirror?
Ha! Apparently that little girl in the mirror is
pretty
, y'all. (Reminds me of some pictures I took of this
sweet girl
when she was right around Grace's age... goodness gracious, times files!)
On Saturday, we grabbed some Chinese food at a place we hadn't tried before (delicious, by the way), and this was my fortune:
I mean, I
really
hope so.
By some miracle, we managed to make it to church service AND Sunday School yesterday morning.
Momma may have looked like a hot mess, but this little girl sure was styling!
This dress was one of the first things I bought for Gracie when we found out she was a girl, and I was so excited when I put it on her last weekend and saw that it fit! Of course, she then promptly spit up all over it, necessitating yet another outfit change and eliminating the possibility of Sunday School. So you'd better believe that this time I snapped a bib around her neck just as soon as I pulled the dress over her head...
Grace and I snagged a sweet, little nap on the couch together yesterday afternoon before the Cowboys game while Micah studied for his engineering licensing exam.
(Isn't her little hand just the sweetest thing you've ever seen?)
And my mom and stepdad ended up joining us for pizza and a Cowboys victory over the Giants yesterday evening (whoop whoop!), so we missed the latest Dexter. Don't tell me what happened!
This morning came entirely too early (particularly after the
bizarre
dream I had last night - isn't it so strange the things our subconscious comes up with?), but we're ready to take this week head on! How about you guys?