This Christmas was so ridiculously fun, y'all. Christmas with a baby is just on another level. Grace obviously doesn't get it yet, but even still... there was something so beautiful about sharing the magic of the Christmas miracle with our little one.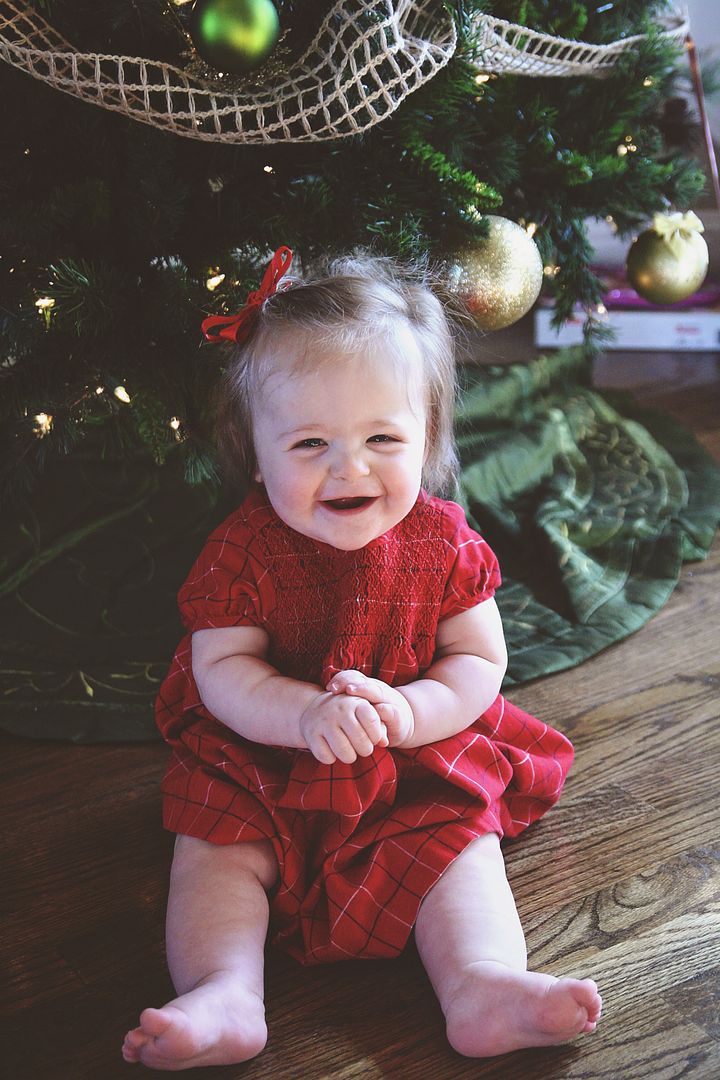 Since most of Micah's and my family live nearby, we do a
lot
of getting together around the holidays. It's pretty hectic, but we've figured out a semi-workable schedule... at least for now.
(If you can make it through to the end of this post, you're a real trooper.)
Number One (Saturday before Christmas): Christmas with Dad and Lori
Lots of food, presents for the little ones, and impromptu cell phone pictures in front of the tree.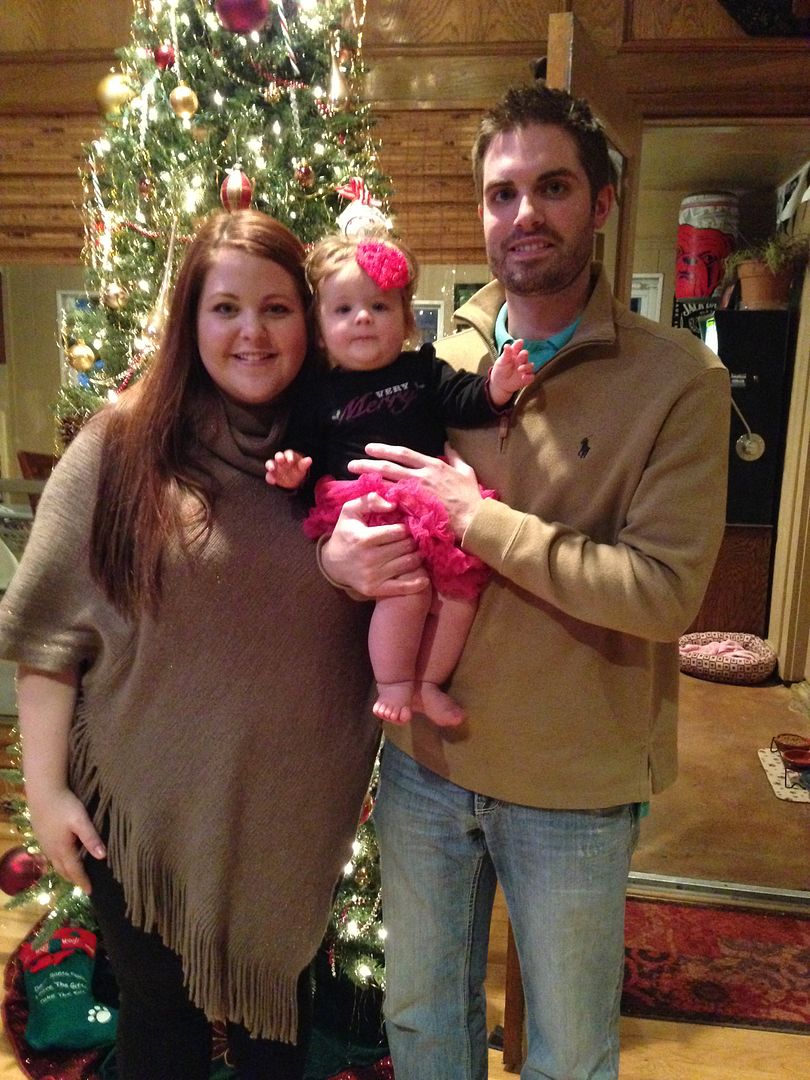 (Pardon the crappyquality. Note to self: this is what you get when you're too lazy to lug your big camera around.)
Number Two (Sunday before Christmas): Christmas with Dad's extended family
Poor baby was suuuuper fussy when we first got to my grandparents' house to visit with our very large group of extended family. She missed her nap and had an ever so slightly dirty diaper that Momma missed when she did a quick check. Oops! She was a new woman after a clean diaper...
... some snuggles with PawPaw...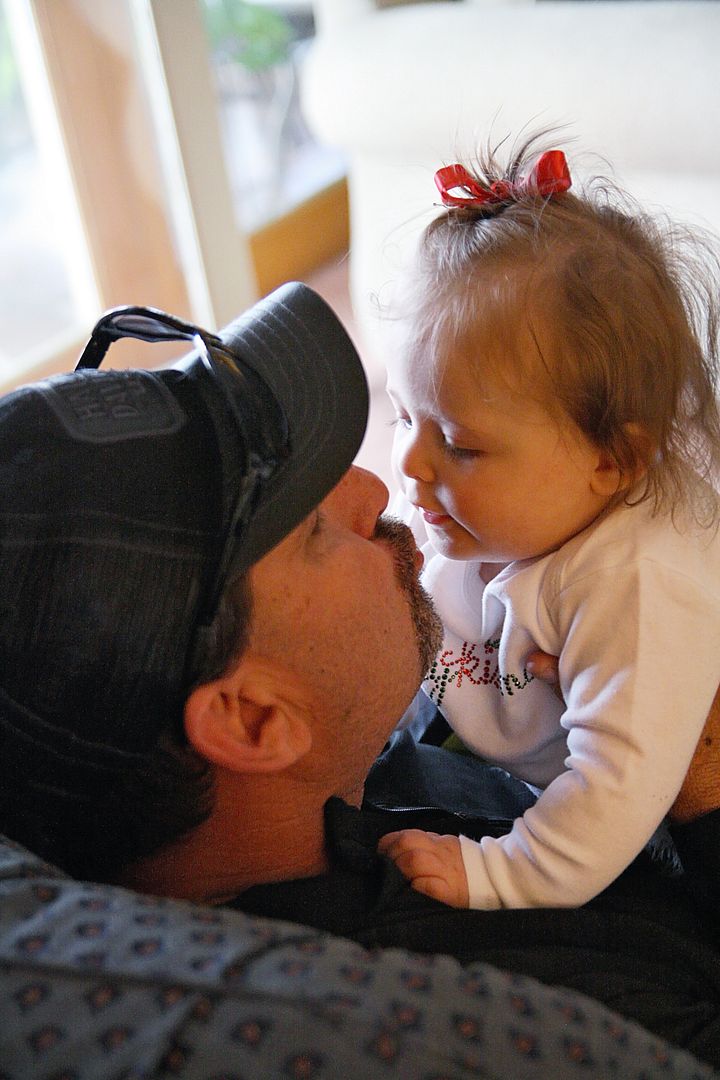 ... and a quick nap on Mamaw's bed.
Number Three (Christmas Eve): Christmas with Mom and Steve
Gracie napped (again) while the rest of us ate Mexican food, played games, and relaxed.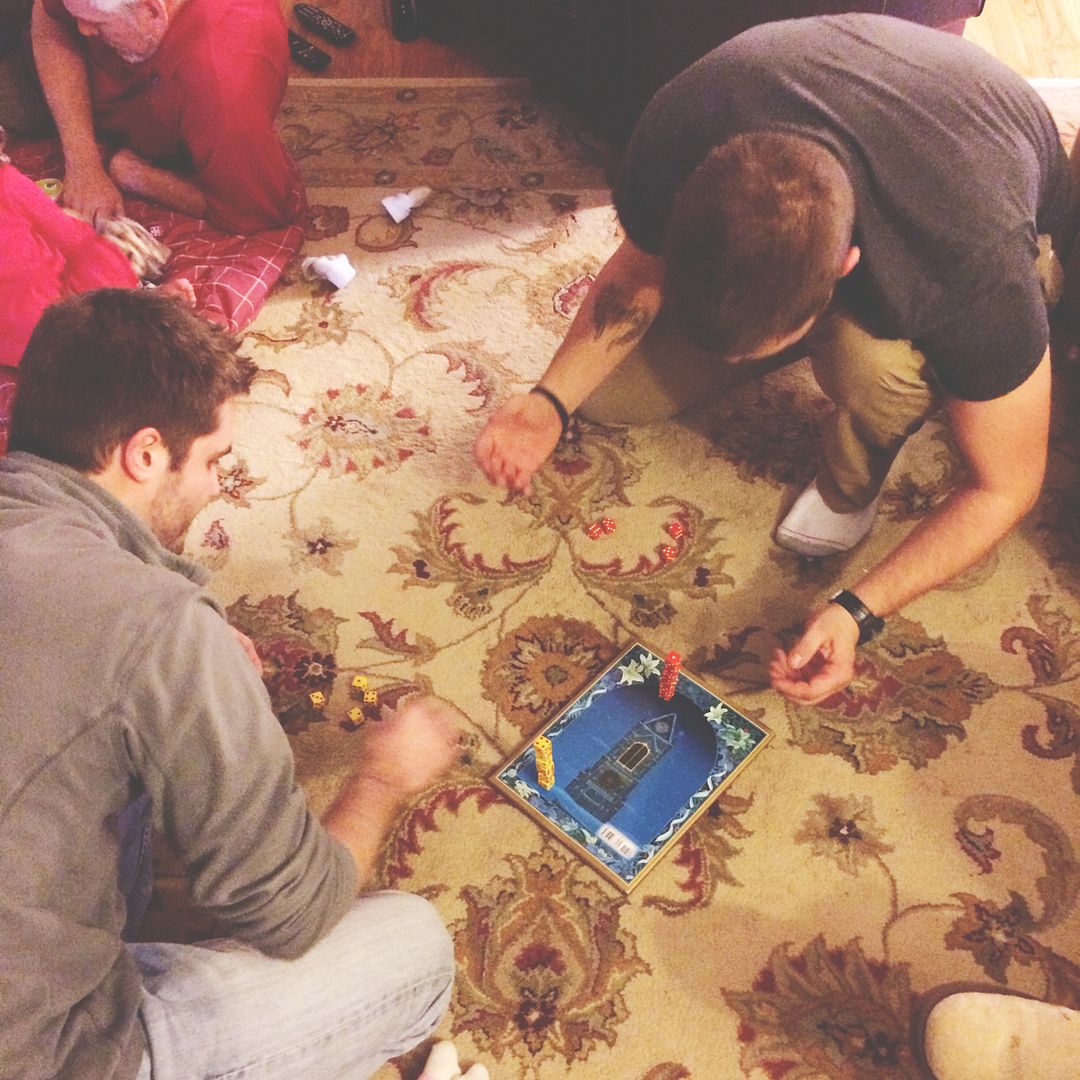 (This is Micah and my brother battling it out over a game of Tenzies. Such an athletic display of... dice rolling.)
Number Four (Christmas Morning): Christmas just the three of us
No matter how crazy the holidays get, we will definitely be guarding this sweet, quiet time together vigilantly. Micah read the Christmas story, while Gracie and I snuggled.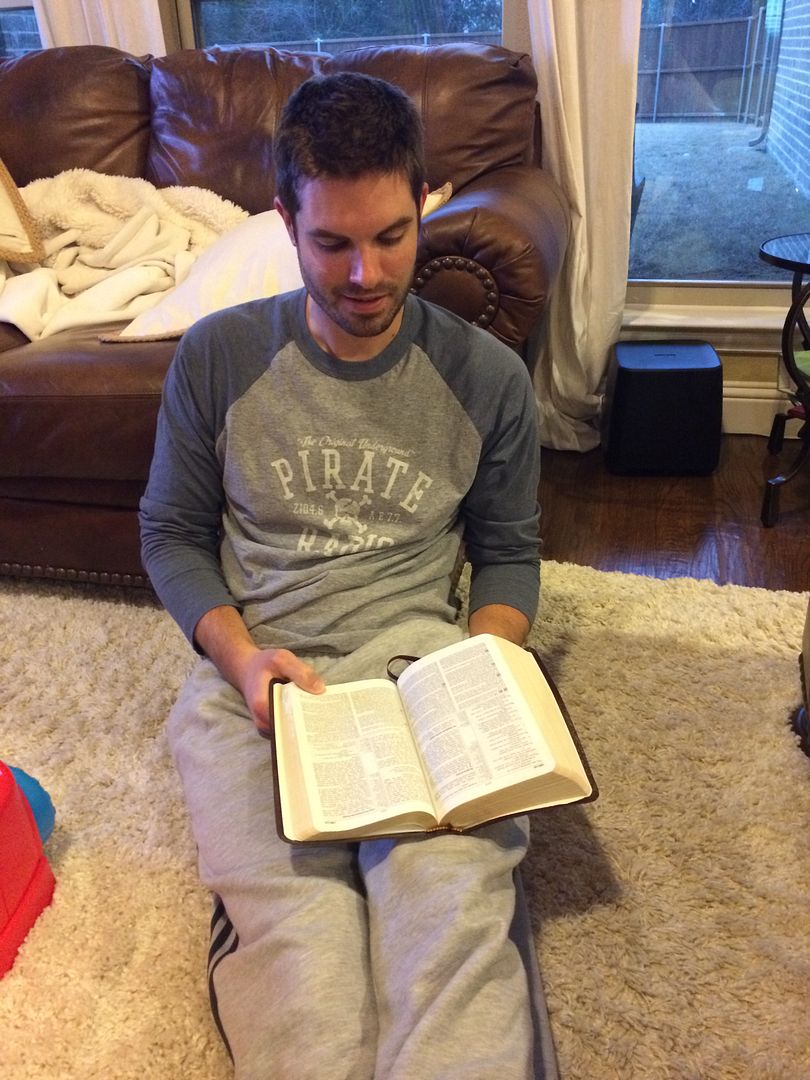 We made Monkey Bread for breakfast (using
this recipe
- so amazingly easy and delicious!), and we stayed in our jammies until it was time to get ready to head to the next get-together.
She did enjoy opening the few things we got for her (mostly, she enjoyed shredding the wrapping paper and trying to eat it), and she has been playing with her new toys nonstop.
Number Five (Christmas Lunch): Christmas with Micah's family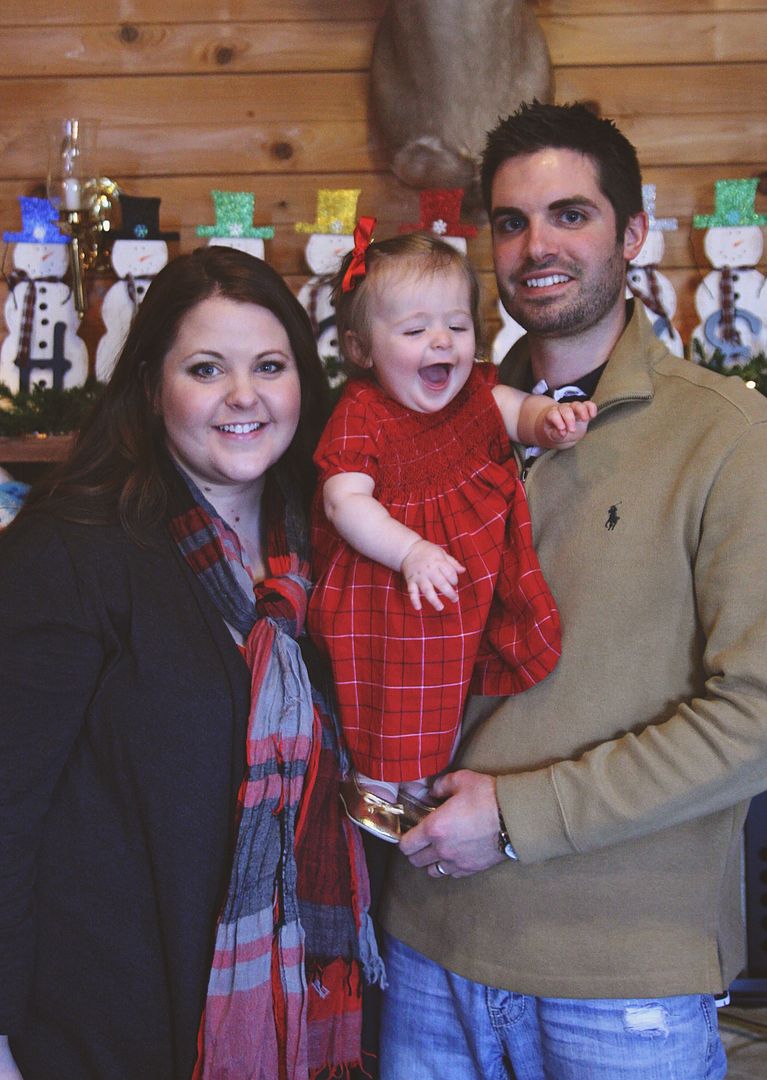 (We had to have an outfit change halfway through. Such a diva... ;))
Our poor nephew had the flu
and
strep, so Micah's brother's family had to stay home.
Number Six (Christmas Afternoon): Quick Christmas with Dad's family
We hadn't planned on on making it to my Mamaw's again, but we ended up dropping by for a few minutes.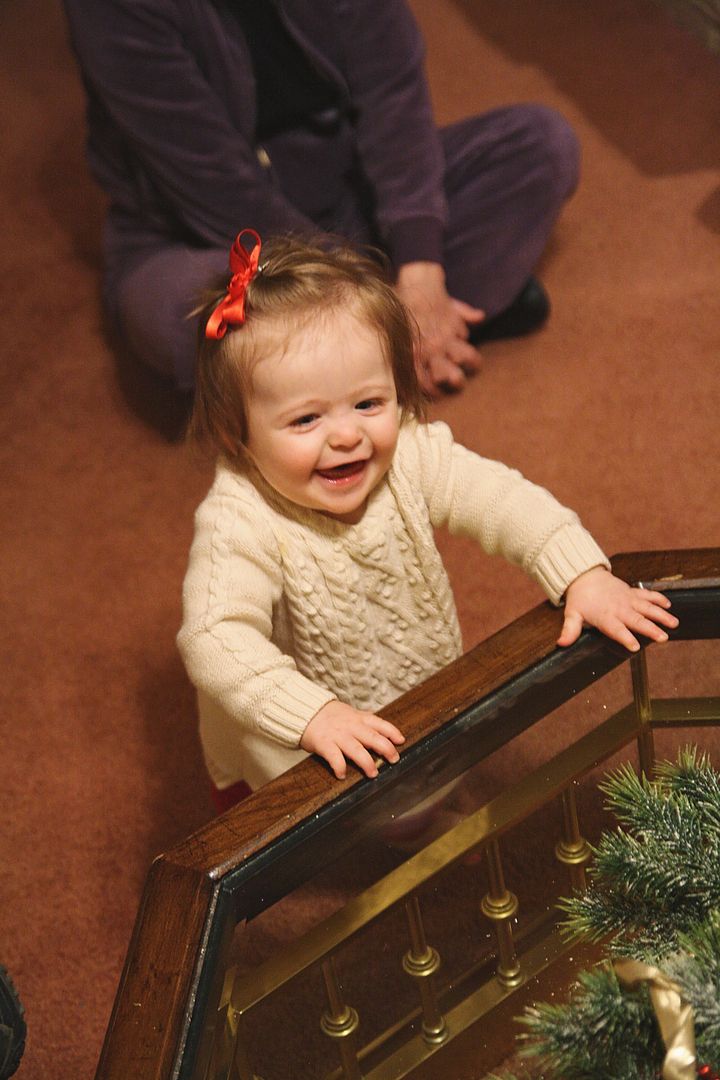 Gracie had so much fun cruising around this coffee table that has sat in my Mamaw's living room for at least the last thirty years. It's the very same table that my cousins and I cruised around as babies, and it has the scuffs and bite marks to prove it!
Number Seven (Christmas Evening): Christmas with Micah's extended family
By this point, we were pretty worn out.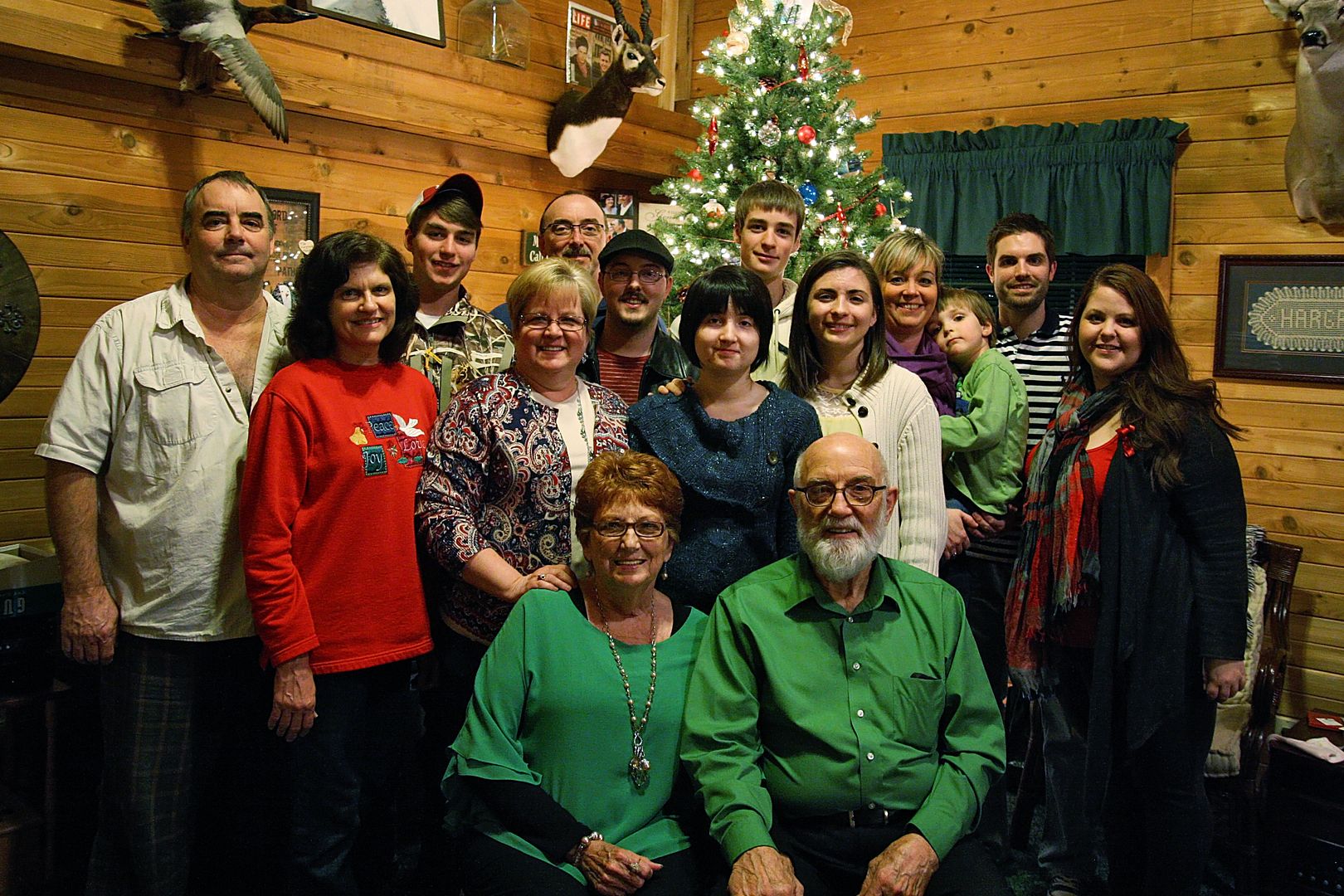 (Clearly. I'm a downright hot mess in this picture, and Gracie's not even in it because she had already crashed in the Pack 'n' Play upsta
irs.)
But we had a wonderful time visiting with Micah's dad's side of the family. Such an amazing legacy of love.
So there. We officially survived our first Christmas as a family of three. And you (all three of you who managed to stay awake long enough to make it this far) survived this ridiculously long post. It's a miracle!