Many months ago, I got it in my head that I wanted to do a cake smash photo for Gracie's birthday party invitation. I kept trying to get over it, but I just couldn't. So I didn't.
We did the cake smash mini session in February with a local-ish photographer who has a studio (it was too cold to do it outside, and I sure as heck didn't want buttercream frosting smashed into my wood floors... yet). We were only there about 25 minutes, and Grace was really serious and curious most of the time, but we still ended up with some adorable shots.
Scroll down to the end to see the one we picked for the invites. I die.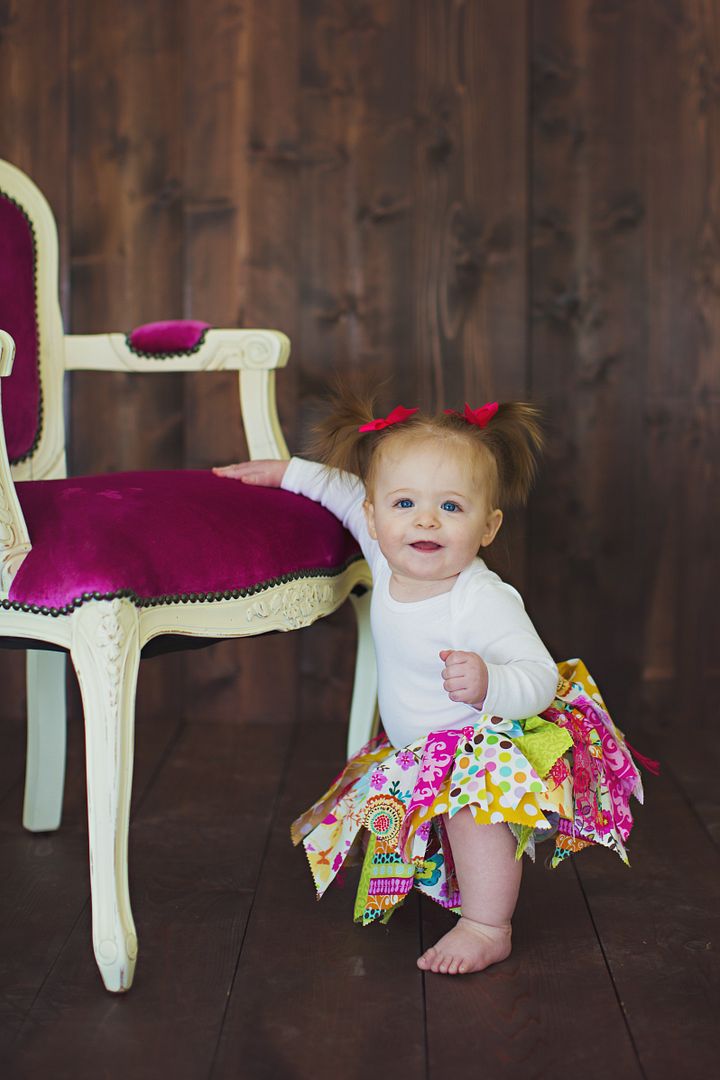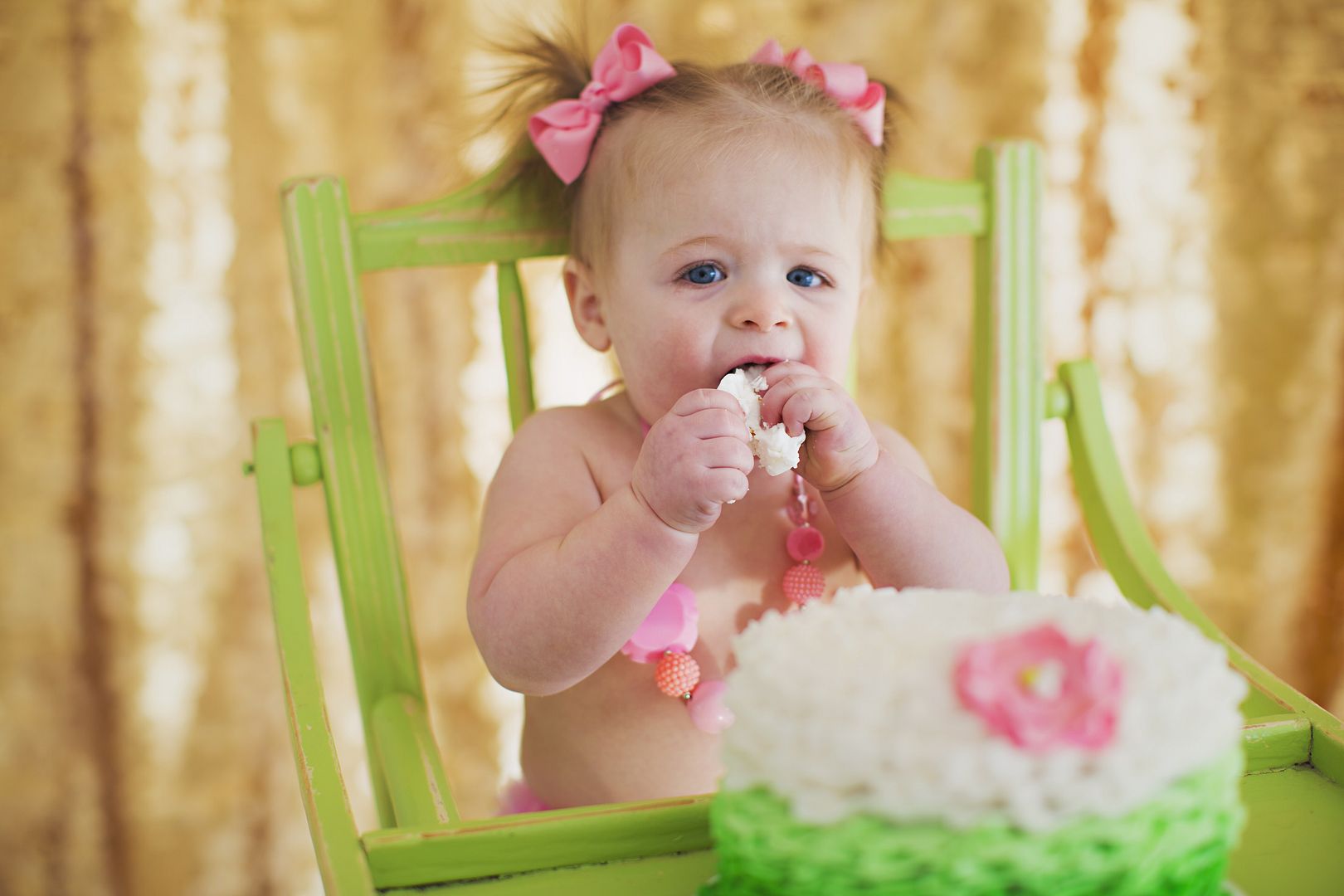 bloomers and necklace from here