From the very beginning, I knew you were going to be a wonderful dad. I could see it in the softness of your touch, your servant's heart, and the way you treated your mama.
I had every expectation that you'd do your fair share of the raising of our children and that I would feel like I had a partner in crime as we navigated new territory together.
I figured you'd help change the diapers and pitch in when I got overwhelmed. And that you'd be present for dance recitals and school plays and basketball games.
But I never expected this.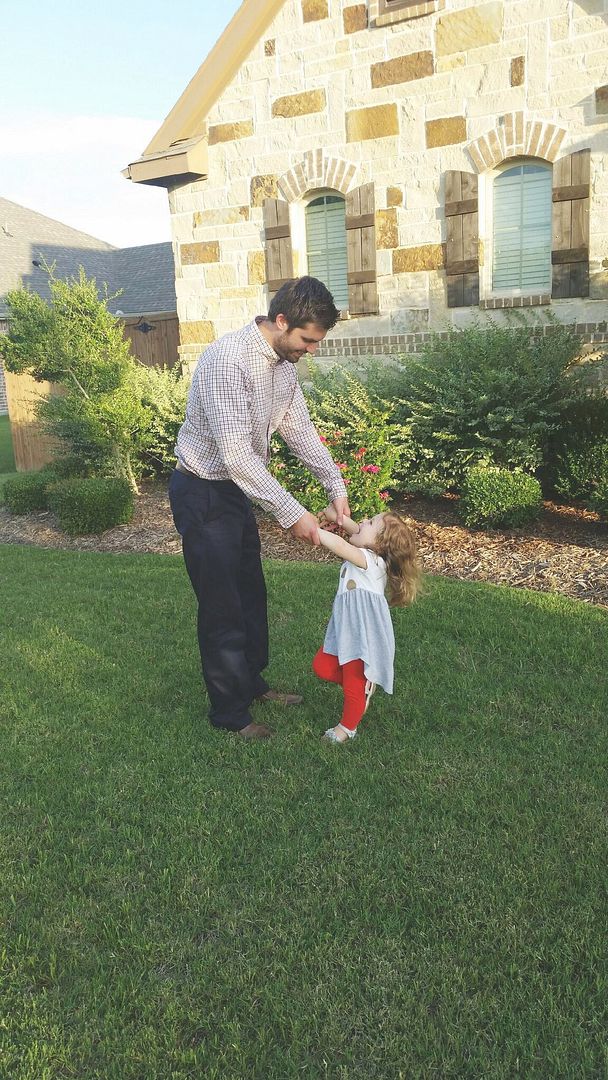 I didn't expect ring around the rosie in the front yard in your work clothes. Or Daddy/Gracie dinner dates when I'm out of town. Or belly laughs at a volume that I can never seem to procure.
I didn't expect you to be so utterly devoted to a curly-haired two year-old who adores you more than life itself.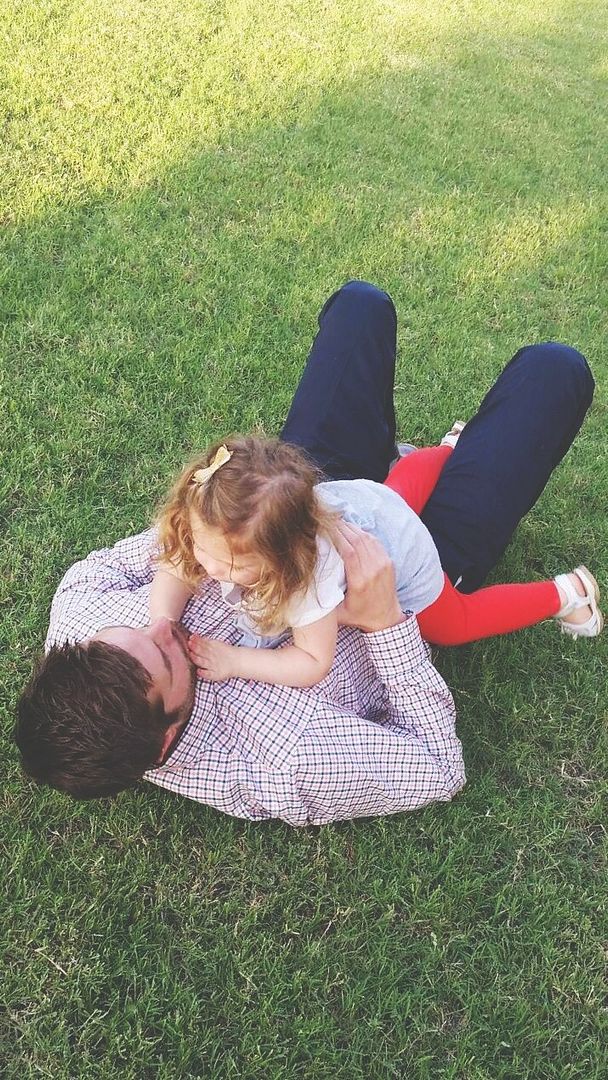 You change diapers and sing songs and watch Frozen for the zillionth time and dispense snacks and give piggy-back rides and kiss boo-boos and tickle toes. You are truly one of the most dedicated and affectionate fathers I have ever seen.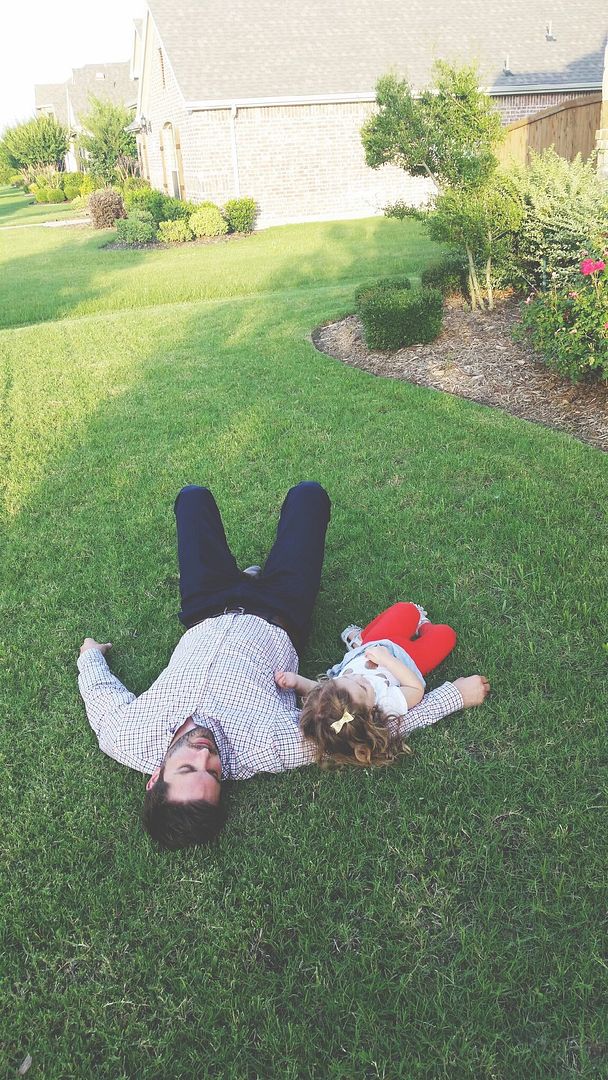 Grace and I are the luckiest ducks to have you.
I hope you know that you are my dream come true.
Happy Father's Day, my love. You deserve a medal.