Hi friends!
Who else feels like Christmas flew by way too quickly?
We had four Christmases this year, and each one was filled with delicious food and time with family. And the best part?
We had a white Christmas! In TEXAS!
It started storming early yesterday morning, and although the rain eventually stopped, the snow started falling in the early afternoon and continued on past dark. This is the first white Christmas the Dallas area has seen since 1926, and we absolutely loved it. My sweet sister-in-law even volunteered to brave the biting cold so that I could recreate a picture that Micah and I took ten years ago.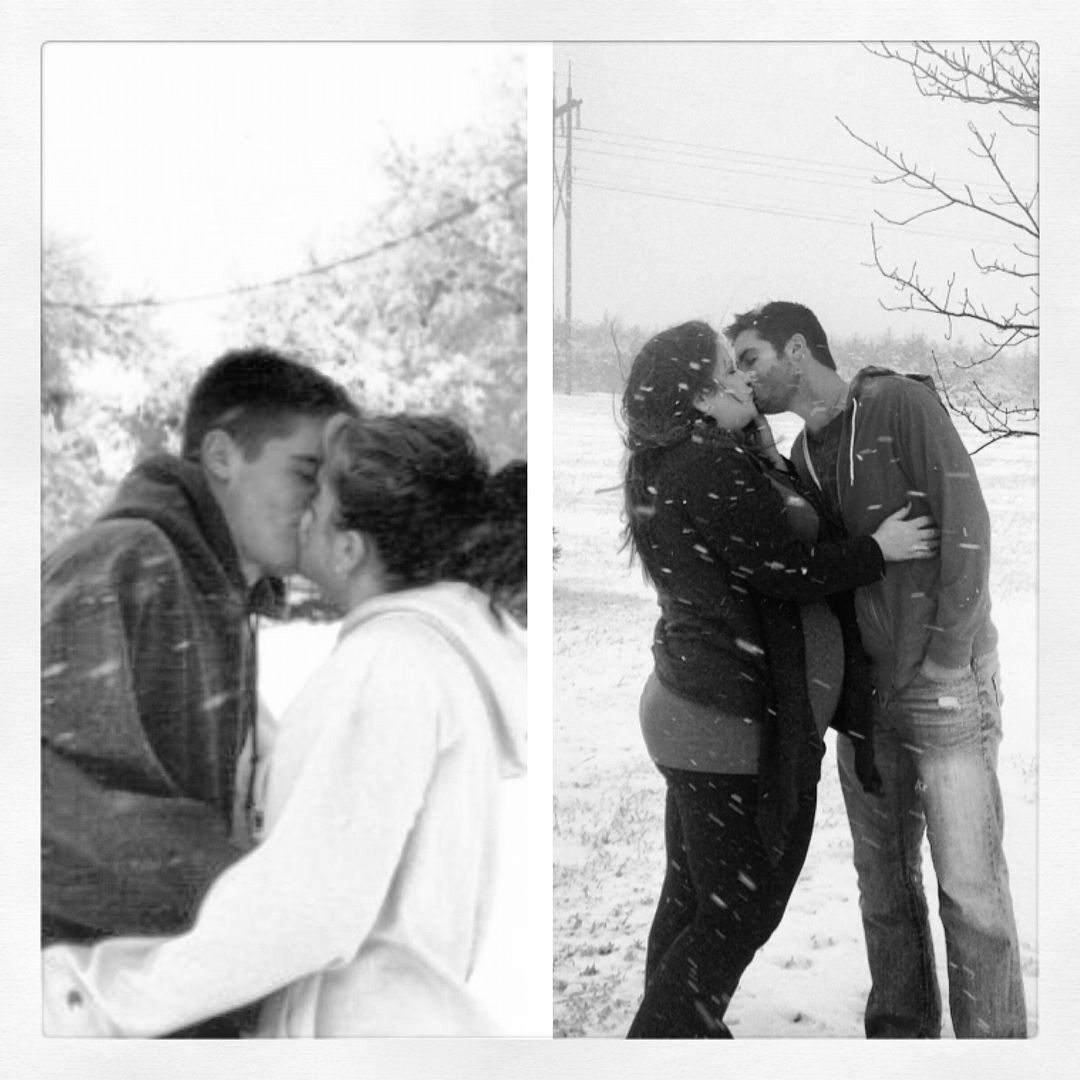 (Man, we were babies...)
So we enjoyed the snow and all the sweet presents from our families. Miss Priss even got a few, which was so, so fun. And the food... holy cow, y'all. I've eaten a ridiculous amount of goodies in the last few days. I also made several yummy treats for all of our get-togethers, most of which were delicious. I'll be sharing the recipes in the next couple of days. :)
I totally slacked on taking pictures, but I did manage to snag this one of Stella telling Santa (my brother), "no, no, Santa! Bye bye!"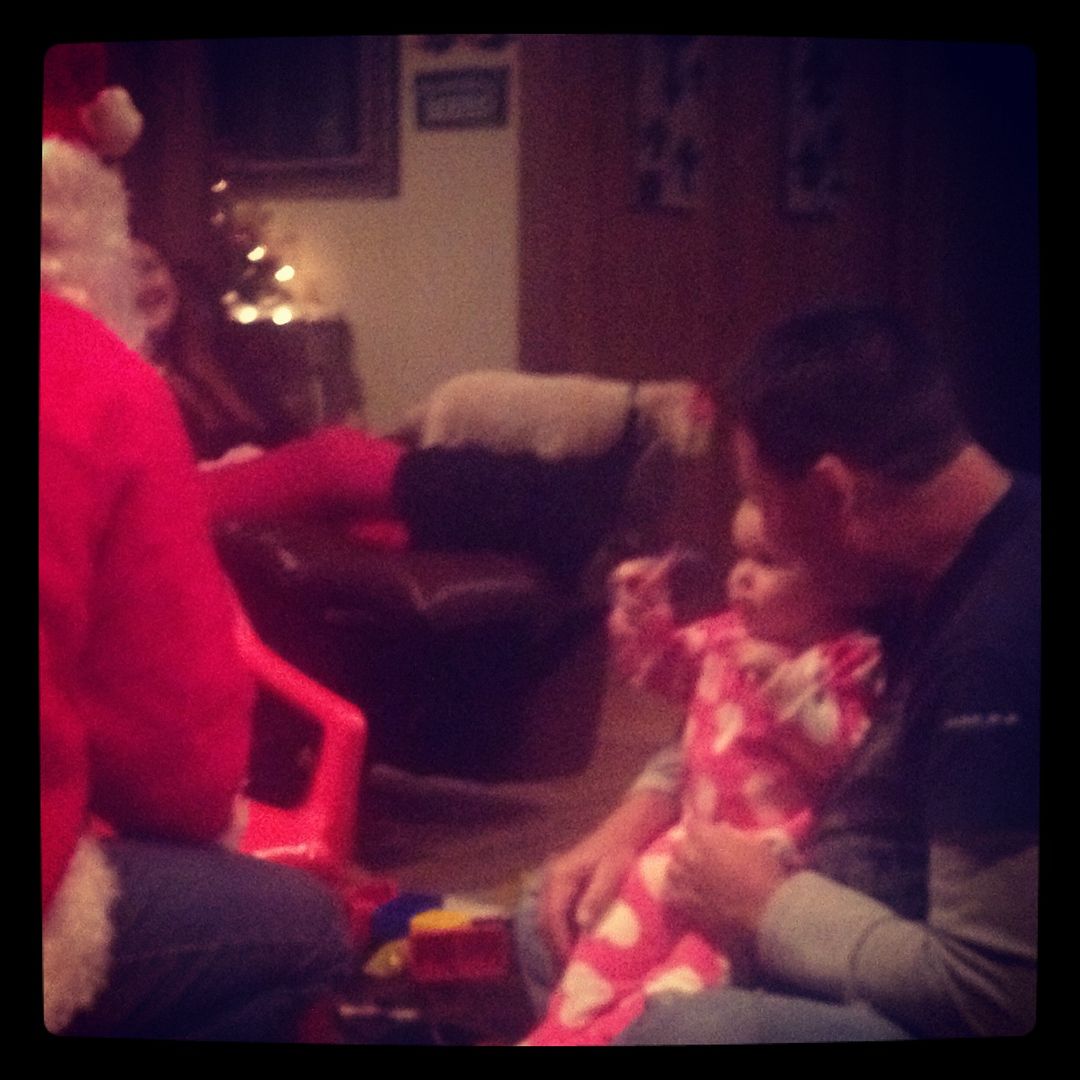 Sorry it's blurry, but it was too cute not to share. She was just so conflicted. It was like she felt the need to be polite, so she'd wave at him and tell him hello... through her tears. But then he'd try to come closer, and she'd just lose it. Too darned adorable...
So that's what we've been up to for the past few days. Hope you guys had a WONDERFUL few days with your loved ones!