I thought about titling this post "Baby's here!" and playing a fun April Fool's Day joke on you guys, but I just couldn't bring myself to do it. It's so not in my nature to play pranks - I just end up feeling too bad about it. :)
So instead, you'll just get a little bit of an update. The end of last week was sort of crazy. We have a trial going on at work (not one I'm involved in, but my friends are and I'm pulling for them), and my whole floor is moving down to another floor, so I've been in moving mode (which definitely isn't fun when you're nine months pregnant). My office currently looks like this, and I'm ready to get everything put away and settled.
(What you can't see are the five large bins stacked to the side containing all the notebooks and books that need to be put up on shelves...)
But look at what we
did
get all put in its place this past week?
Whoop whoop!
With the carseat installed and the hospital bags (mostly) packed, I think Grace is welcome to make her arrival any day. I'm getting more uncomfortable by the minute and sleeping very little, so at this point I'll be
more than happy
for her to come whenever she's ready. I'm just trying to ignore the part where I actually have to push her out... :)
This weekend, we (almost) finished getting all of her
stuff
put together and put away. We pondered the practical./functional difference between the swing and bouncer (you veteran moms are going to have to educate me - is one better suited for certain situations than others, or are they both just alternatives for somewhere to put the baby when your arms need a rest? :)). We sanitized bottles. We washed a few blankets and some PJs. We bought groceries and stocked up on the essentials.
And then when we finally slowed down long enough to sit down and reflect on the fact that we were about to be parents, we freaked out a little. Ha. I've got both sentimental and silly pregnancy posts swirling around in my head, but for now I'll just say that this whole thing has been a trip. An amazing, beautiful, exhausting trip.
Yesterday we celebrated our last baby-free Easter.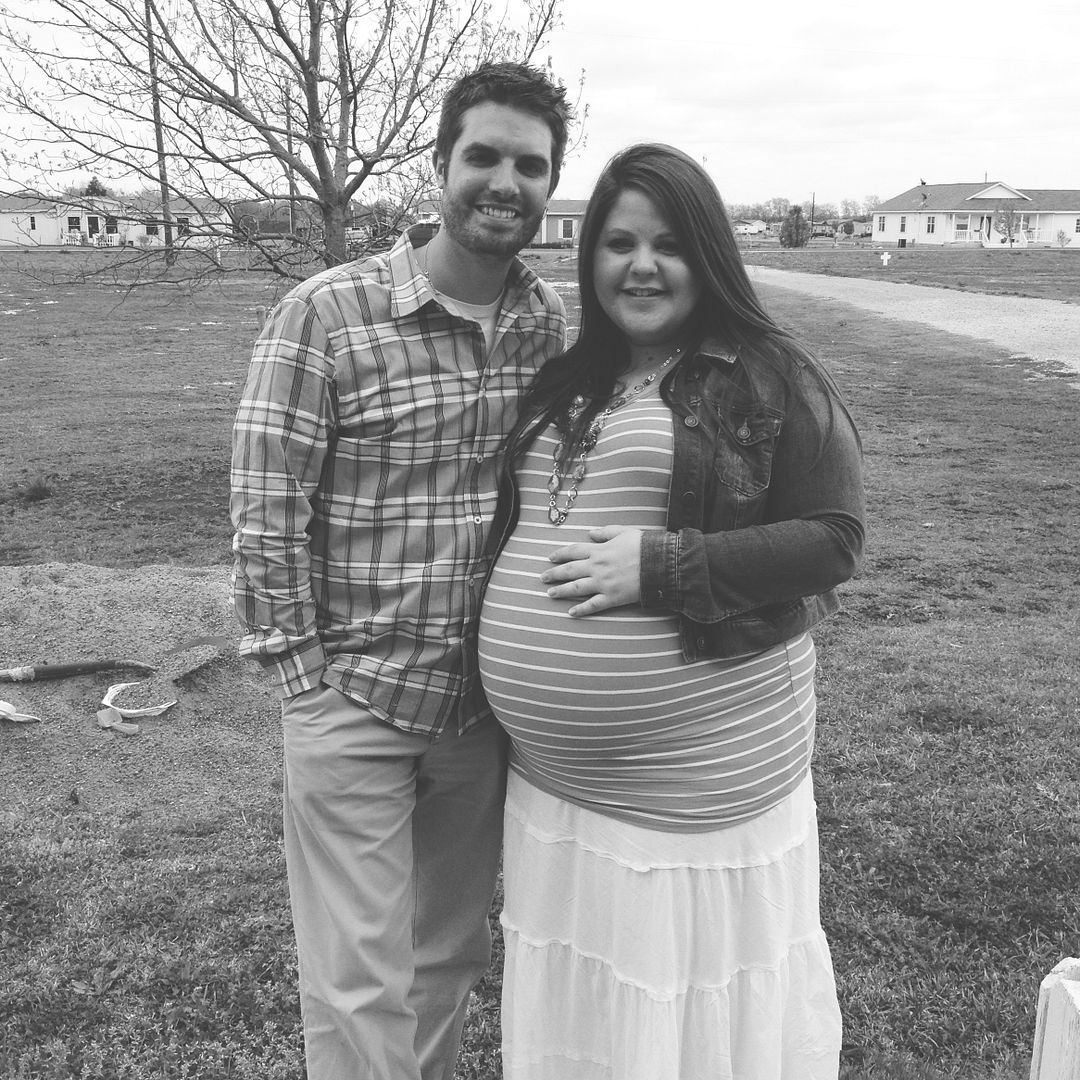 When I walked into my family's celebration after having eaten some (delicious) food with Micah's family, the general consensus was (1) that I look like I'm ready to pop and (2) my swollen feet/ankles are out of control. I tend to agree (and will spare you guys any pictures of the aforementioned swelling. That kind of thing surely falls into one of
these categories
, and we all now know how I feel about
that
).
When we got home, we watched last week's
and
this week's
The Bible
episodes. Did you guys watch them? Micah and I have both been believers for a
long
time, so we knew all the stories, but there is still something about watching them come to life on the screen. If you missed them, I feel sure The History Channel will be replaying it and/or selling the dvds. Go check it out!
Alrighty, friends. I'm going to try and focus long enough to get some work done. I've got my 37-week appointment this afternoon, and I'll give you an update afterward on how things are progressing! So exciting! :)