Yesterday was an incredible day. It was my first time celebrating Mother's Day as a mom, and Micah did a wonderful job making me feel special. All day long he kept saying, "but it's your first Mother's Day as a mom... it has to be special!" He's a keeper, that one.
Plus, we got to spend lots of time with family, which is always nice.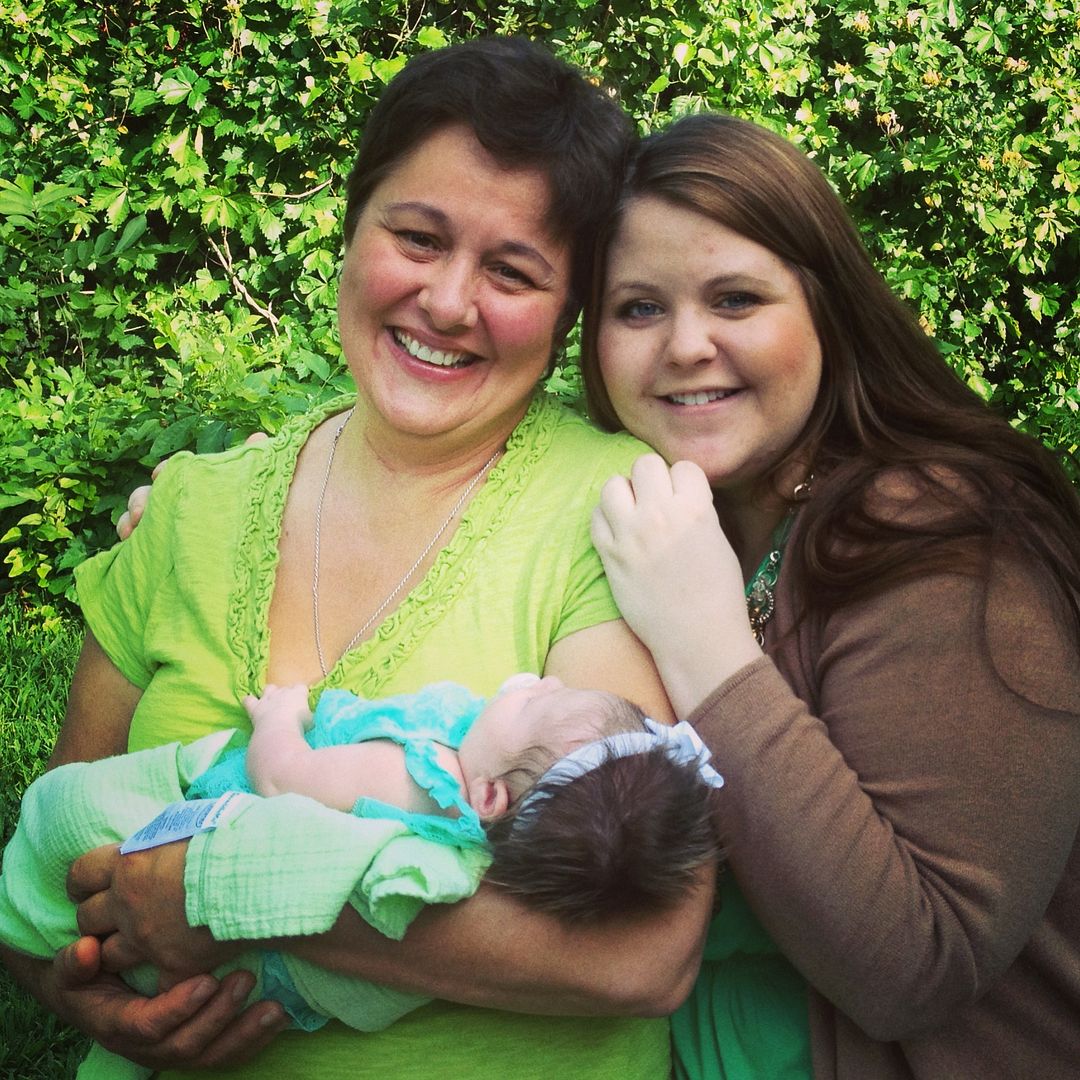 (me, Grace, and my sweet Momma. I'm so, so lucky.)
But as I was snuggling my little pumpkin during the early morning feeding yesterday, I was reminded what a gift it is to be a mom. And I know so many of you are struggling to get pregnant or are mommies to heavenly babies, and I just want you to know that I'm thinking of and praying for you. God is in all things, big, and small, and I have faith in His ability to give each of you this incredible gift.
So I hope you all had a fabulous Mother's Day! I'll check back in later this week to chat about our nursing adventures (which appear to be coming to an end) and to do Grace's one-month post. Holy cow... how has it already been a month? Crazy...