Happy Friday, friends!
I don't have too long to chat (in truth, I'm posting at work, but it's a ghost town around here today, so I feel like I'm completely justified in wasting a little time), but I wanted to drop in and say hello.
We have had a great week. Miss Grace has been doing fabulously at daycare. She came home the other day with pigtails, and I just about died.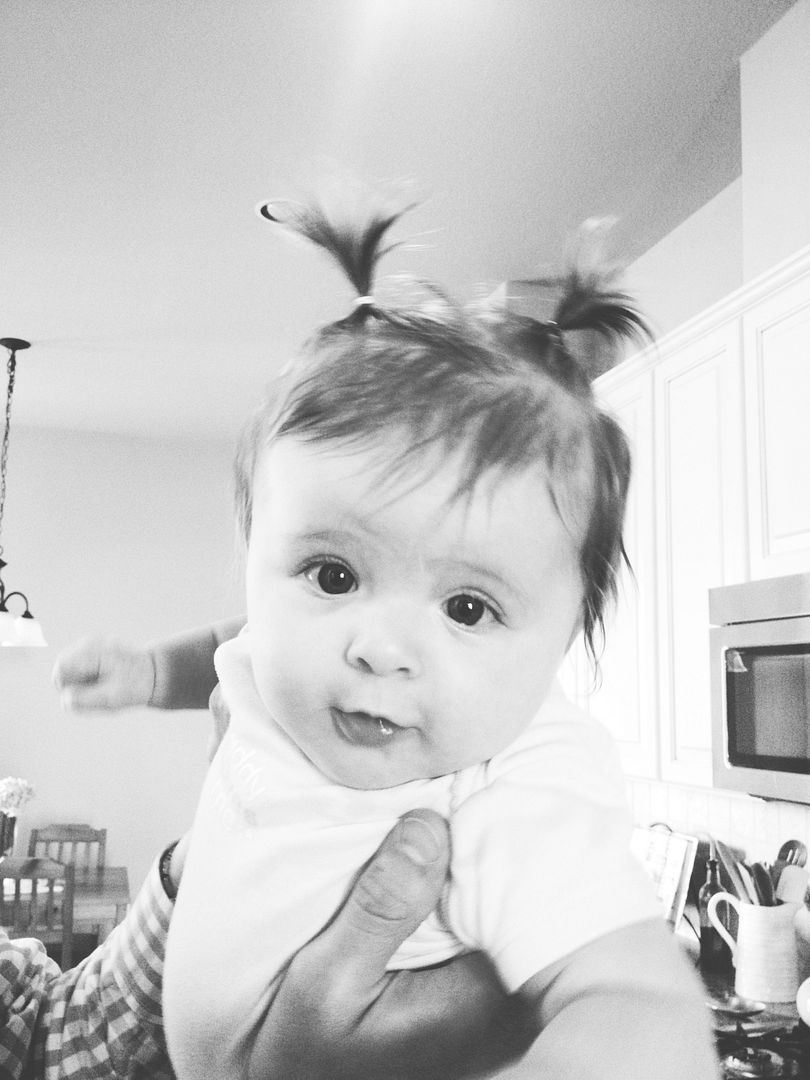 I mean, kill me.
We did have a spit-up mishap on Wednesday right as I was dropping her off, so I walked around all morning with a wet spot on my boob. #mommyprobs
Other than that, it has been pretty uneventful around these parts this week. We have plans to spend some quality time with friends and family this weekend, and I'm looking forward to a nap or two.
Oh! I also wanted to tell you that you can check out Grace's nursery (to the extent you didn't see the
original reveal
) on
Project Nursery
! I'm sure it's just an automatically generated feed, but right now we're on the front page!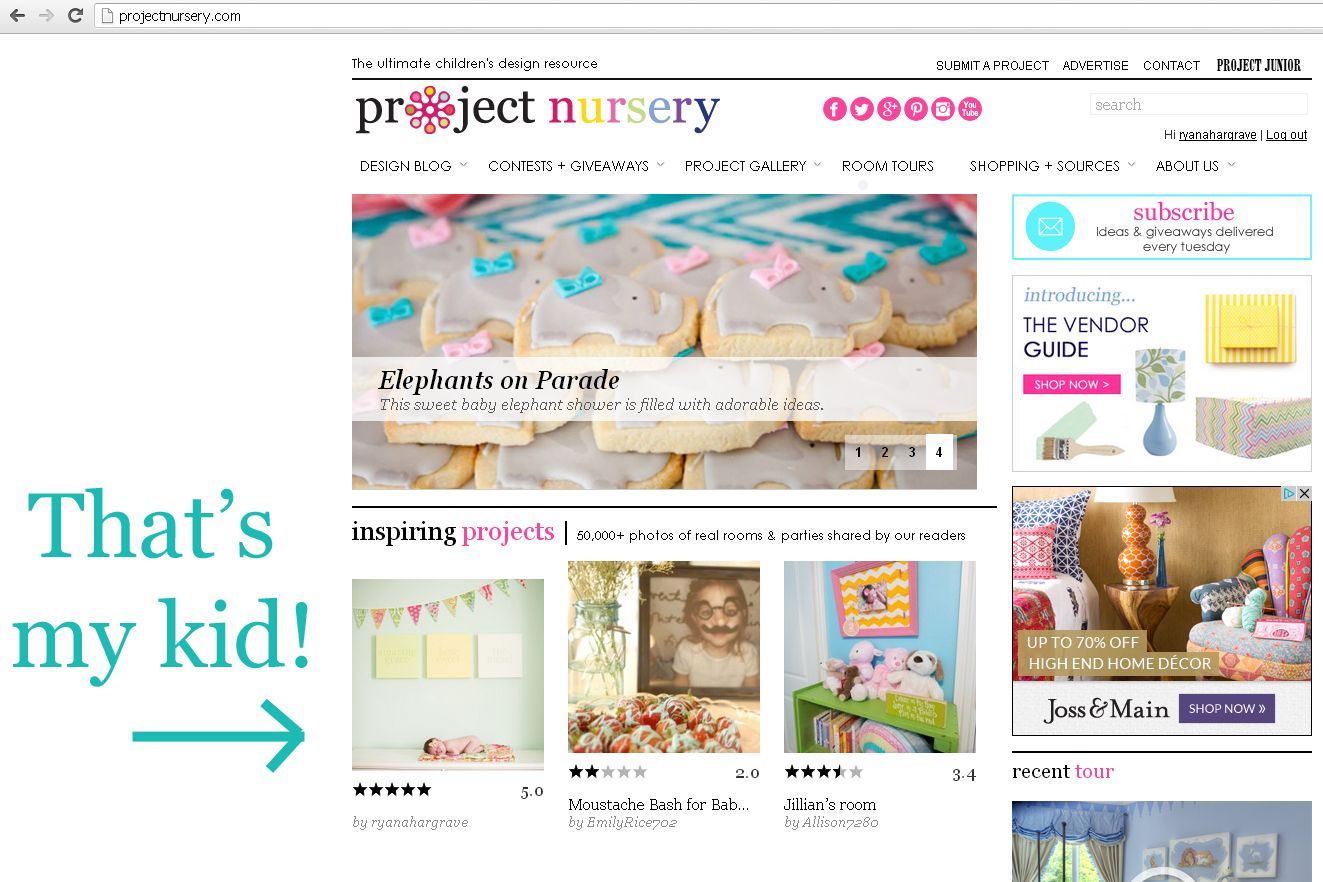 I promise I didn't give myself five stars. (I thought about it but managed to resist the urge.) Mom, was that you? :)
Alright, loves. I think I'm actually just going to sneak out of here right this second and go get Miss Pigtails. Her little face is tugging at my heartstrings.