I've been contemplating a significant lifestyle change for a few months now, y'all. Actually, more like a few years, but my brain has been completely shut out to the idea until fairly recently. And if you know me at all, you know what a huge thing it is for me to even be considering this.
But I think I'm contemplating bangs.
BANGS.
I haven't had bangs since I was in elementary school, and it definitely was
not
a good look for me then.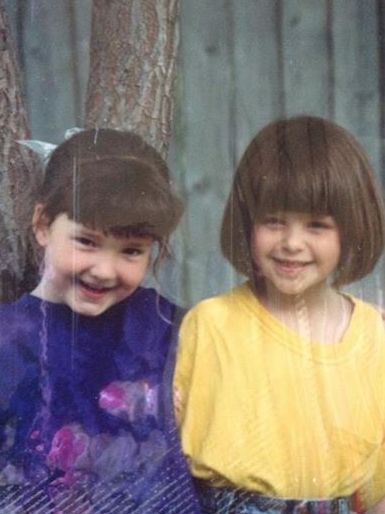 (I'm on the right...)
Ahem.
Moving on...
But I've had the same basic hairstyle for a few years, and I feel like I need a change. I pinned that Reese Witherspoon photo above forever ago and have gone back to it nearly every time I had a hair appointment because I love the length combined with the wispy, slightly sideswept bangs. But I've always chickened out. (Understandably. See that mushroom head up there? I shudder...)
So now that I'm actually considering going for it, I wanted to try them out before I take the plunge. After googling "hairstyle simulator," I stumbled upon
InStyle's Hollywood Makeover
simulator. After drooling over the always-gorgeous January Jones, I uploaded a picture and spent a stupid amount of time trying out different styles.
The gadget is pretty darned thorough, and you can make all kinds of adjustments to the hairstyles to try and customize the look. You can even change the haircolor to try and match yours.
Even so, the pictures that I ended up with are pretty hilarious.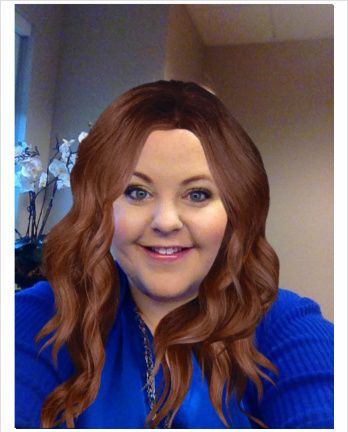 (Julia Roberts)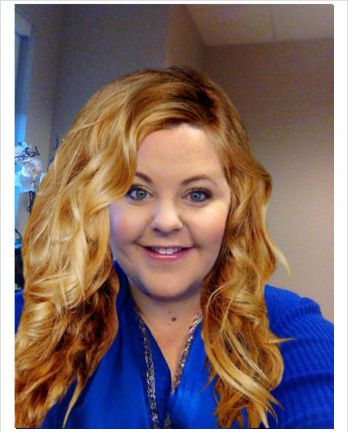 (Connie Britton. I just about fell over at this one.)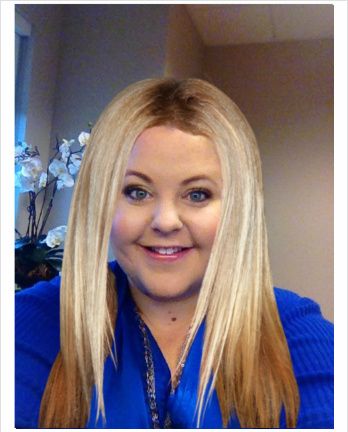 (Gwyneth Paltrow)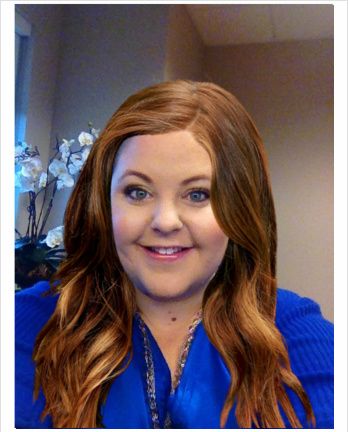 (Minka Kelly. Wish I could just steal her entire head... so gorgeous.)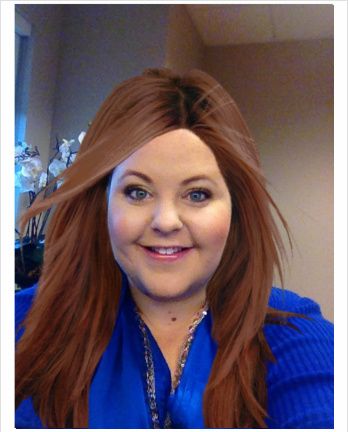 (Aren't I totally a brunette Jennifer Aniston? Ha!)
Eventually, I got around to doing the thing I actually planned on doing and tried on some hairstyles with bangs.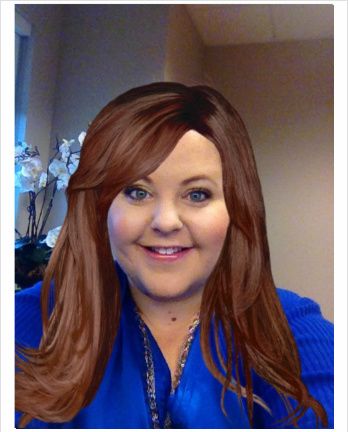 (Reese Witherspoon... with different bangs. Ick.)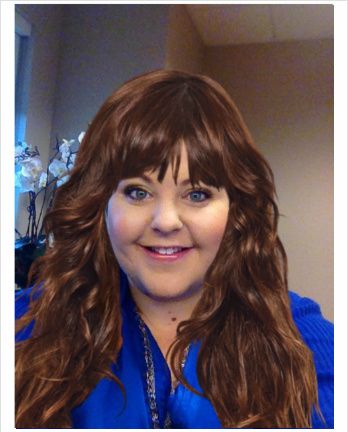 (Jessica Biel. Double ick. Sidenote, I feel like I could totally be Zooey Deschanel's curvier twin with this haircut.)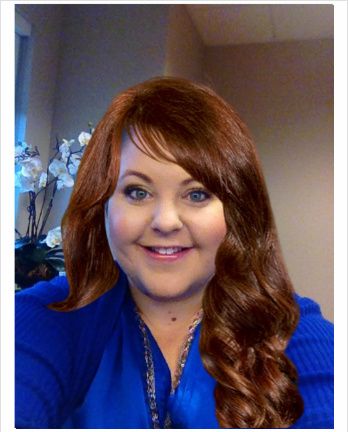 (Julianne Moore. Okay, while I'm not digging the actual cut, these bangs aren't completely unfortunate looking. [Who caught that movie quote?])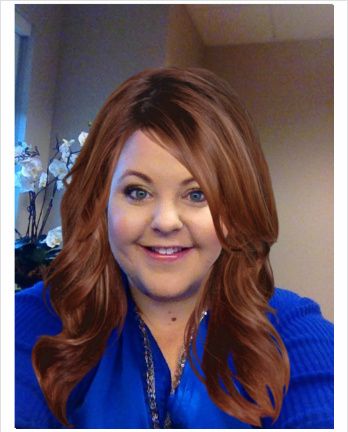 (Ashley Greene. These are okay, too, but I feel like I'd be cheating, since these long, sweepy strands don't really qualify as bangs.)
Here's the actual inspiration Reese haircut "dyed" to match my color.
My hair is pretty much already cut this way... except the bangs. And I'm just not sure I can do it. I guess we'll see... I'm going to try and schedule an appointment with my girl soon.
Until then, maybe I'll just try for Katy Perry?