Yes, I know that she's only six months old. But I couldn't let her first Halloween go by without taking her to the pumpkin patch! And I also know that I already shared a picture or two, but I couldn't resist sharing these with you guys because of the cuteness (and the Halloween outfit I spent too much money on).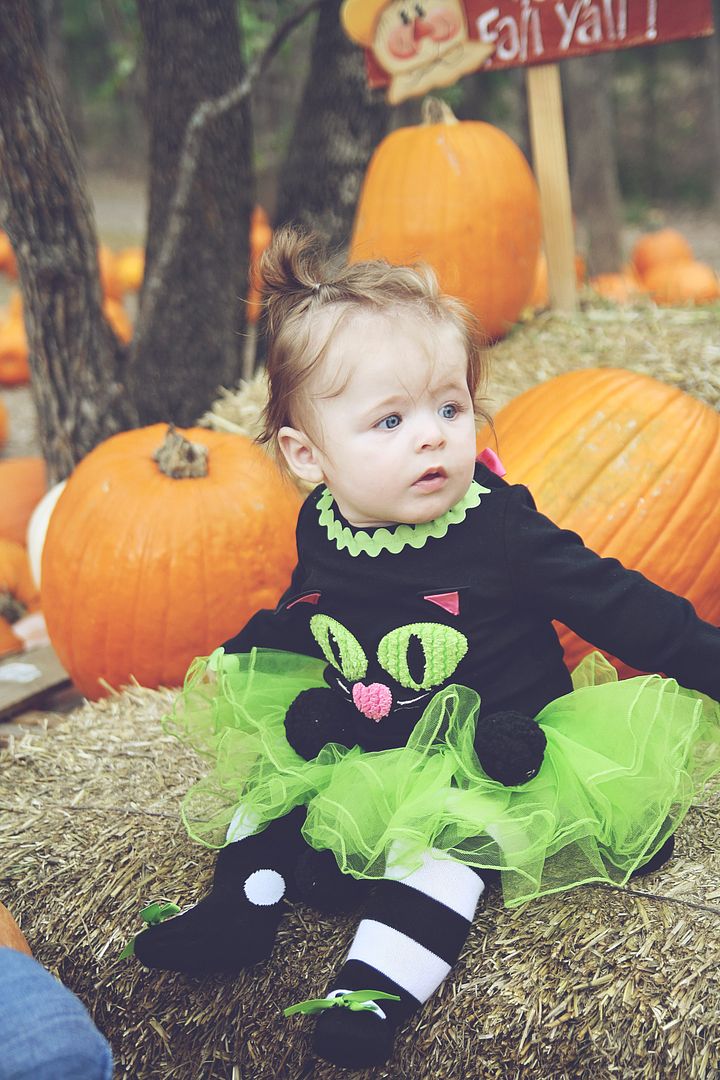 She had just woken up from her nap and was still a little groggy, so we had to work pretty darned hard to get her to crack a little smile.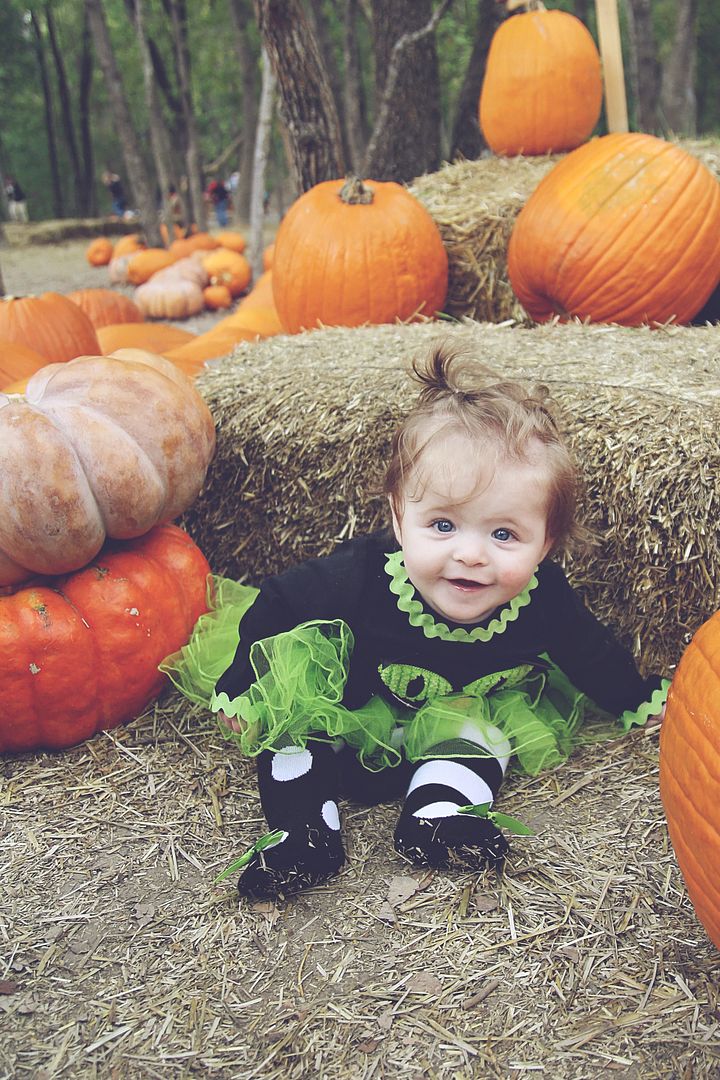 We also let her experience her first petting zoo.
She was
very
fascinated with the longhorn.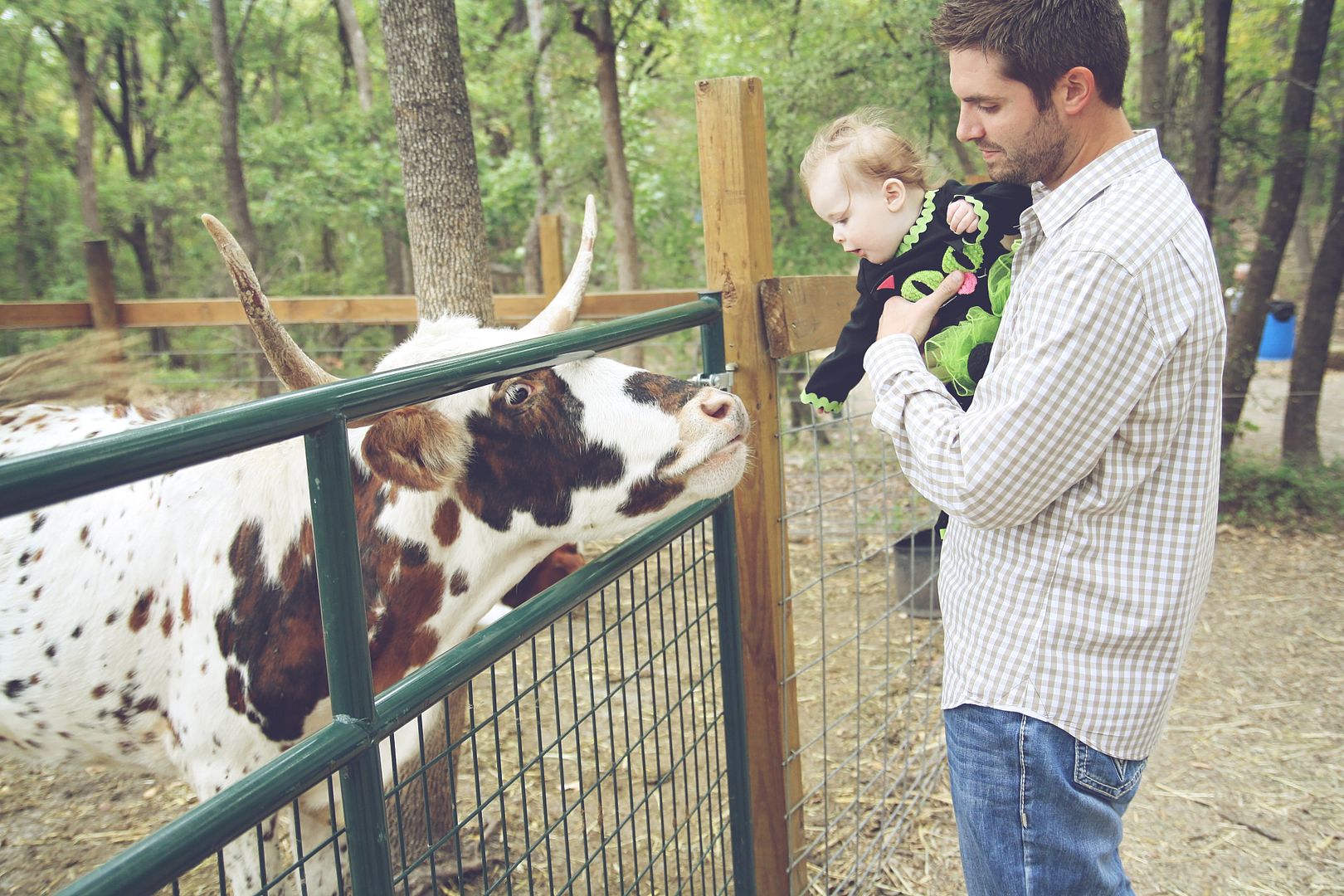 Kill me, y'all. She makes my world go round.