First of all, thank you guys so, so,
SO
much for your sweet and uplifting words on
Friday's post
. The support and encouragement I find here is honestly the biggest contributing factor to my success in losing the weight the first time. So I'm counting on you guys to pull me through again. (No, but seriously... )
Also, you may or may not have noticed that I got a little face lift around here. I wanted something a little cleaner, so we're trying this out for awhile. Please let me know if you run into any issues (broken links, etc.).
So what were you guys up to this weekend? We woke up on Saturday and took it easy.
But I had really been wanting to check out this pumpkin patch near our house. I realize that Grace is entirely too young to appreciate it, but Momma sure wasn't! So we got ourselves dressed and headed to this adorable family farm.
(Let's not talk about how bad my roots are... focus, instead, on the grass all over Grace's tights, would you?)
Grace had just woken up from a nap and was NOT interested in smiling for pictures. (Although I did get a few with my big girl camera - I'll post them soon!)
After scarfing down a hot dog (it was an unplanned and sort of necessary cheat... I hadn't planned the day's nutrition very well and was starving), we left to drop Miss Priss off with Micah's parents so we could have a date night to celebrate Micah FINALLY finishing with his engineering licensing exam on Friday. He has been studying for
hours
each day for the last three months (no exaggeration), and this girl was happy to have her man back.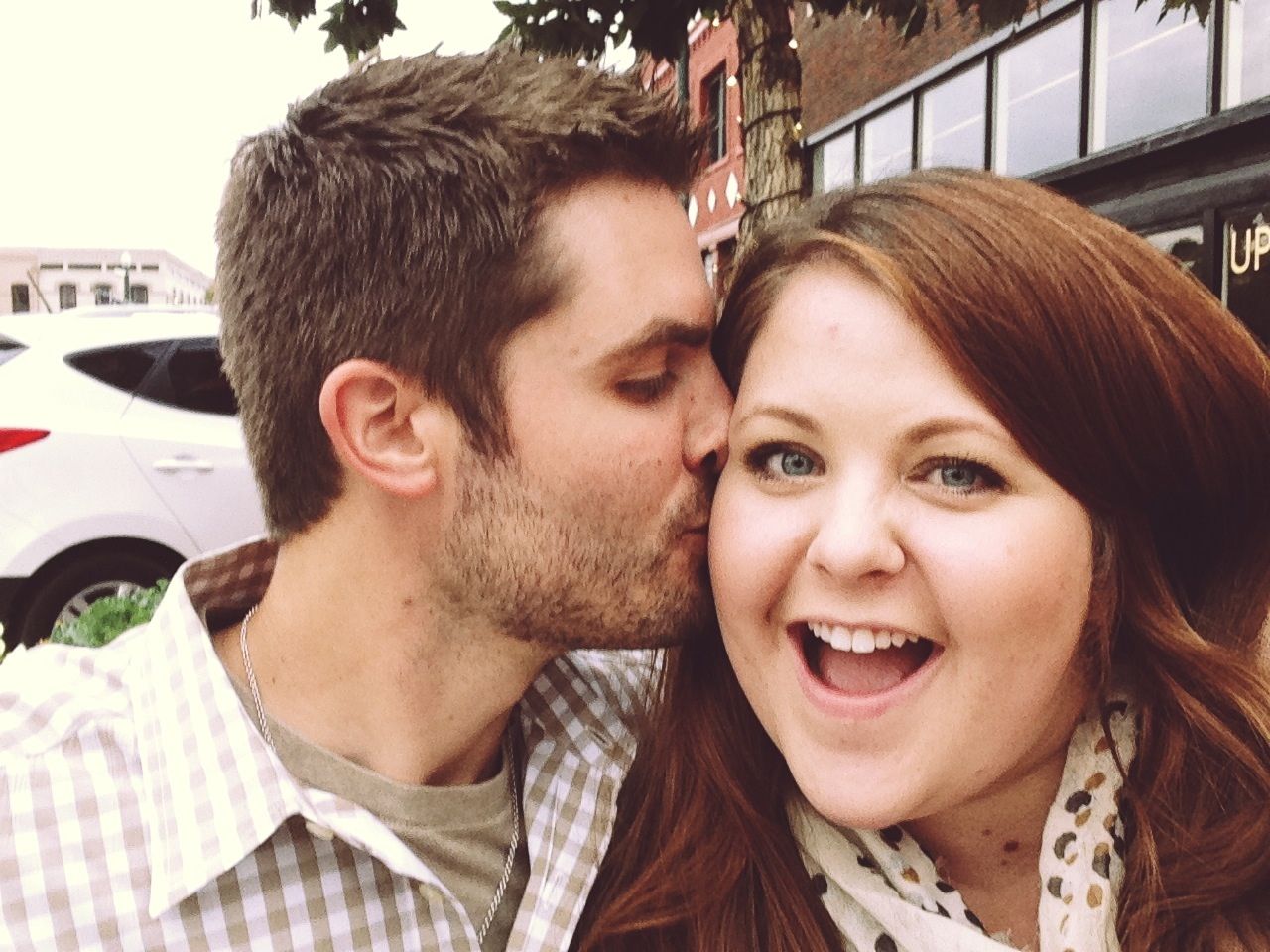 We spent the afternoon walking and shopping around the square in McKinney and had a fabulous dinner (another semi-cheat, except this one was completely planned) together. Man, I adore this guy, and I'm so proud of all of his hard work. He'll find out around Christmas whether he passed. Fingers crossed, y'all!