I posted all about our Christmas decorations
a couple of years ago
, so I won't bore you guys with all the details. But since we are trying to
simplify
and focus
our approach to Christmas, we did a few things a little differently this year. I didn't come close to putting everything out, and I'm totally okay with that. Instead, I stuck with the things I really love, and that has kept me from feeling overwhelmed with Christmas clutter.
We did get a new wreath this year.
I got it on
Etsy
, and I seriously love it. It's very us. (And, for the record, I would have preferred "Merry Christmas," but this ribbon was prettier. :))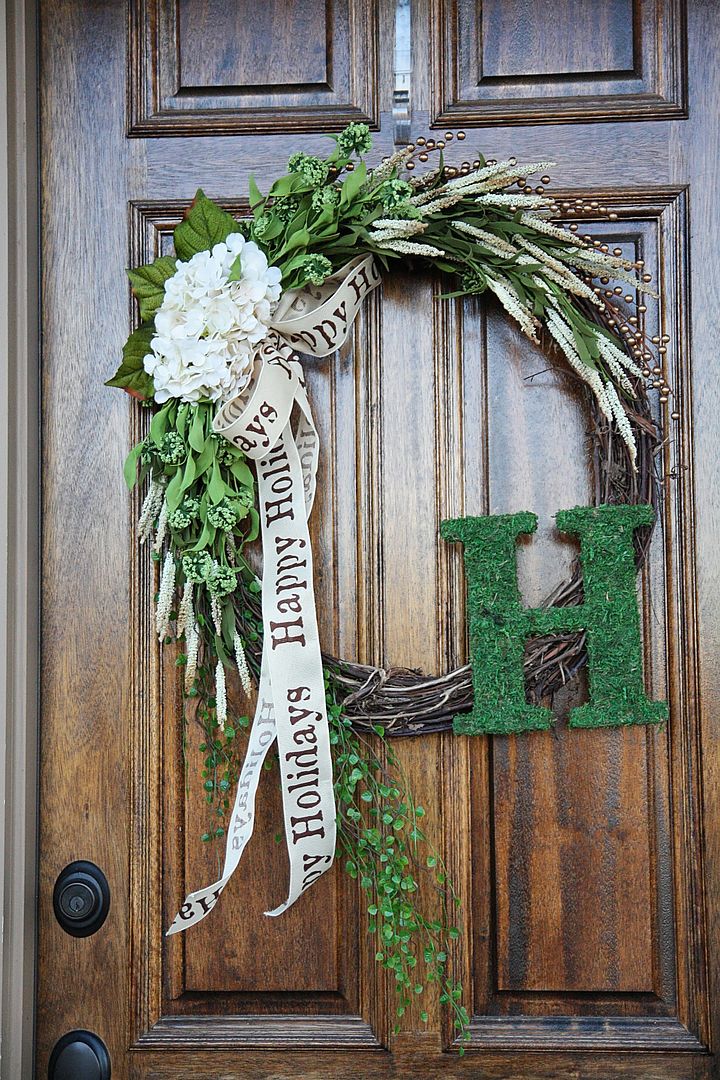 I also switched up the mantel.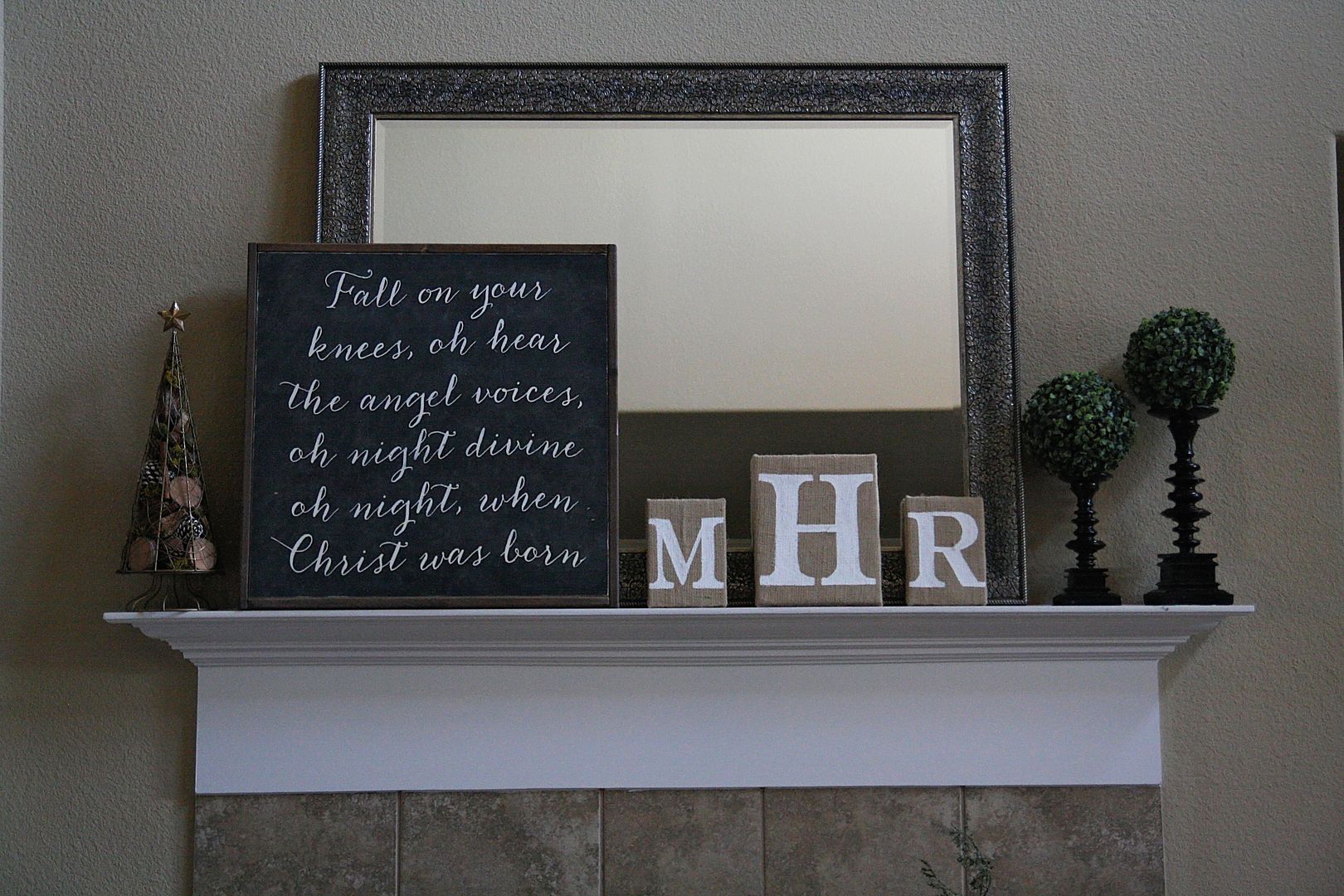 I'm crazy about this sign I ordered in October (also from
Etsy
). Oh Holy Night is one of my favorite Christmas songs, and these are some of my favorite lyrics. The other things were scattered throughout the house, and I found them a new home here.
This is our dining room table. It's similar to what we've done in the past, but I added the burlap runner back in this year, and I'm loving it.
Here's another shot of the tree.
(I've still got a
lot
of wrapping to do...)
One thing I started doing this year was displaying our Christmas cards on the tree, itself. I'm using tiny clothespins that I had laying around from another project to attach them to the waffle ribbon.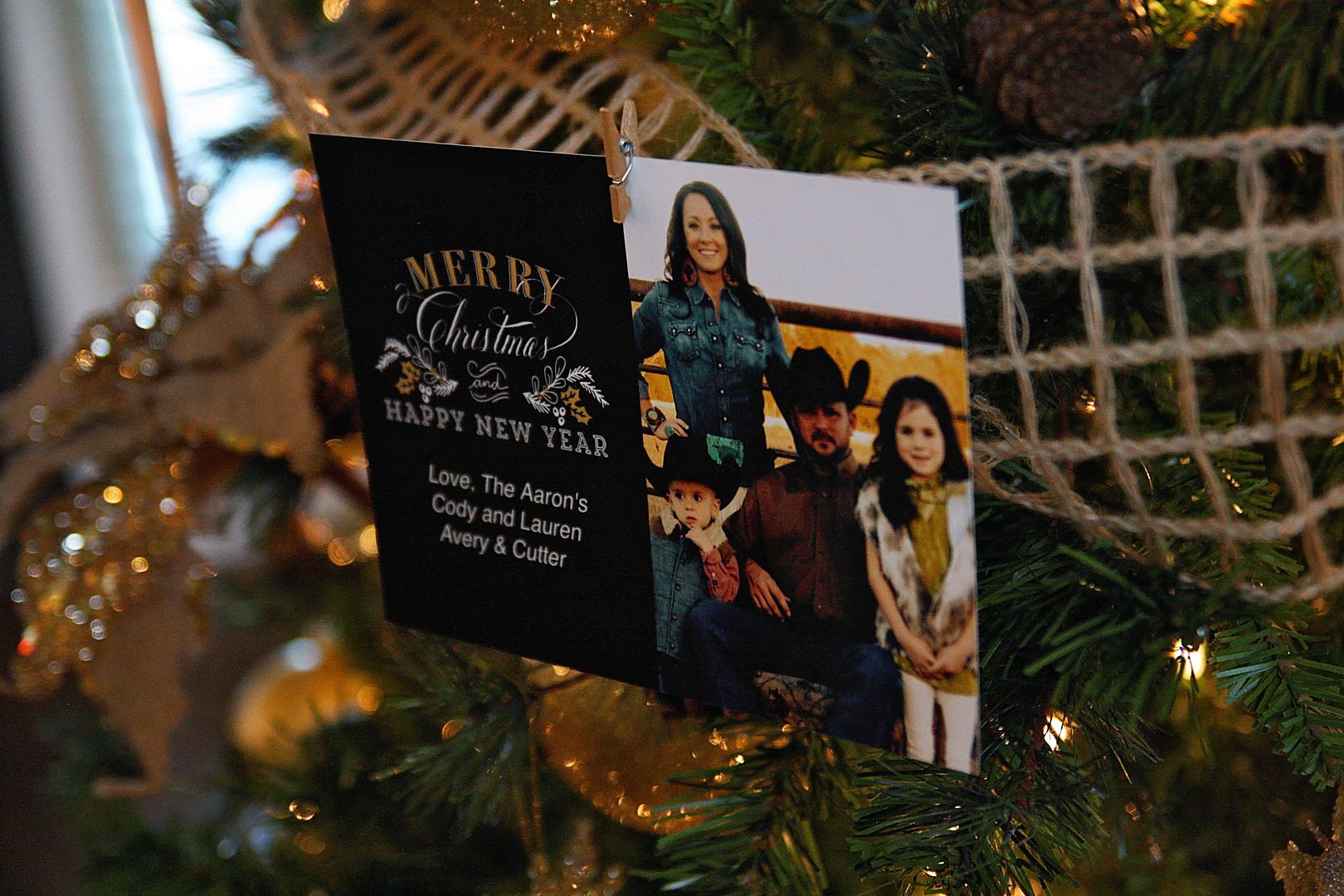 (Hi, Lauren! :))
It really personalizes the tree and reminds us what a blessing our friends and family are.
So those are a few festive things we're loving this year. What are your favorite Christmas decorations?