Who else filled out EVERY quiz in their Seventeen and Cosmopolitan magazines last week when they were younger? I. was. obsessed. with. quizzes.
So I about peed my pants with happy when I saw this fun
Blog
mopolitan Quiz over at
Two Thirds Hazel
.
Get ready for my deepest, darkest secrets, y'all. Or at least the answer to Erin's questions. :)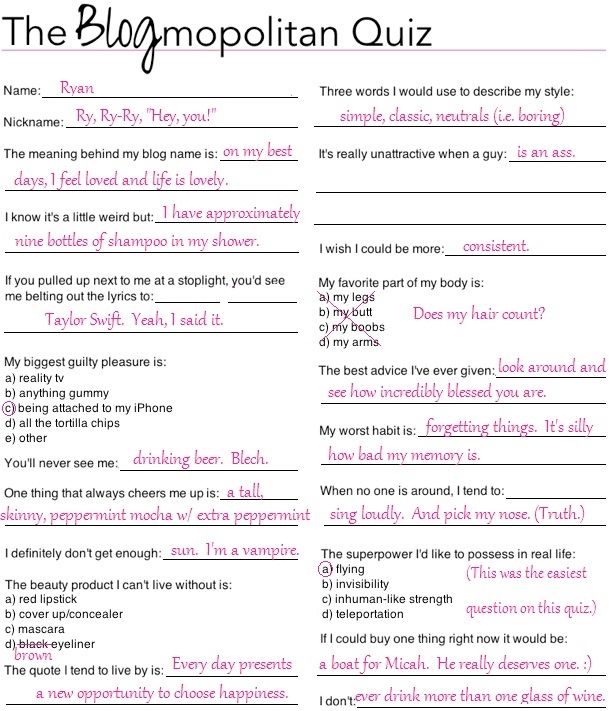 Go get your own quiz
here
!