Gracie's party is Saturday. So naturally, I ordered her cakes and the bounce house... yesterday.
Why in the world can I not come up with another sentence?
. . .
Maybe it's because the last week or so has been devoted solely to finishing up last-minute birthday party stuff and lying to myself about the fact that my tiny, little baby turns one tomorrow.

We can't talk about this right now.
I'm officially that mom.
And I swore I'd never be that mom.
Just as Grace's second front tooth appeared to be breaking through and I thought we could put this teething business behind us for a little while, I spied TWO MORE bottom teeth popping up. God must be mad at me for all of the aforementioned lying.
We've almost dropped the bottle completely. (If anyone's interested in how we did it, maybe I'll do a post on it soon?)
Gracie officially discovered the Gloworm this weekend.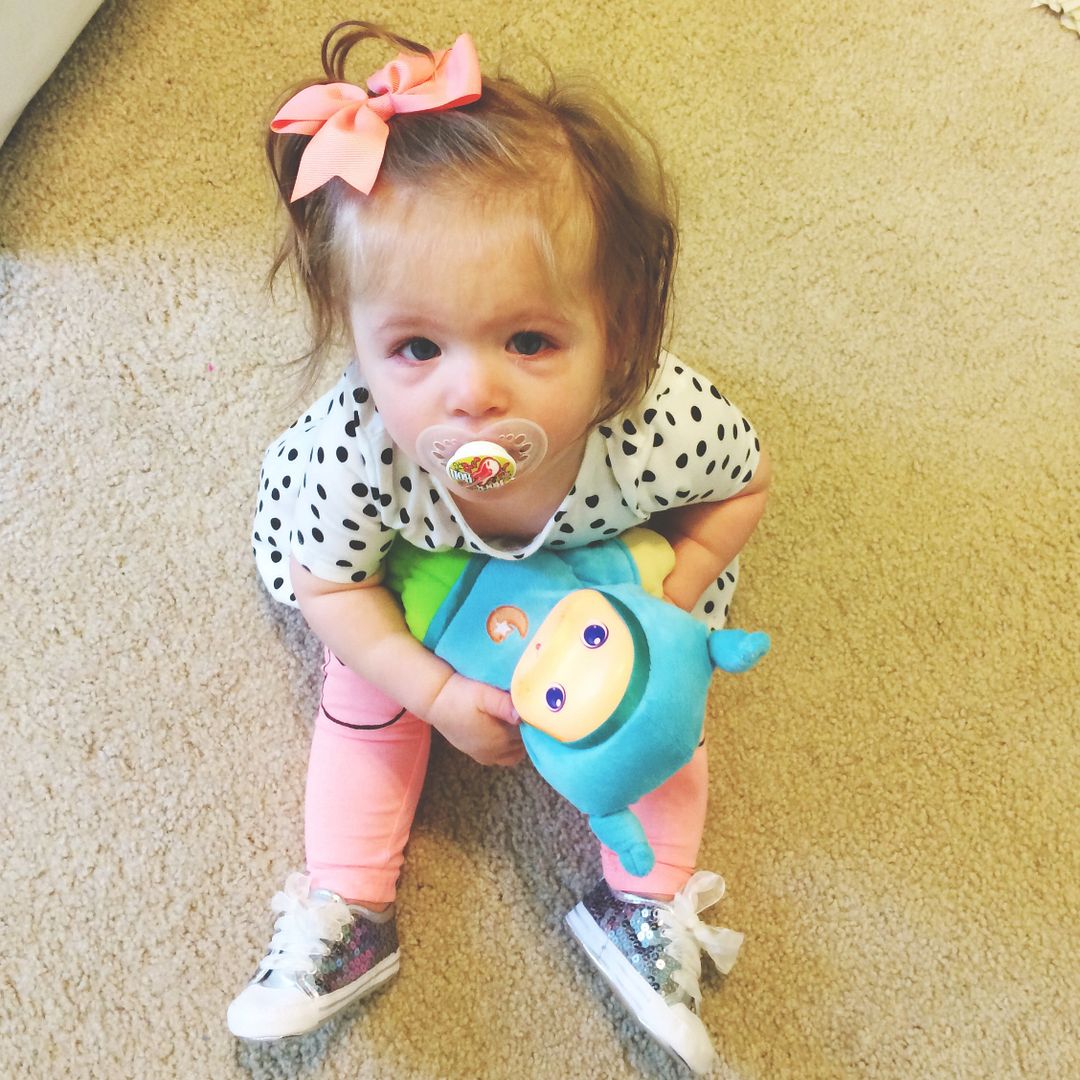 Woe be to any brave soul who tries to take it from her.
I haven't had a soda since October, and today I'm dying for a diet coke.

Texas is being quite the temperamental woman with respect to the weather. Is it weird that I kind of love it? #takesonetoknowone

Alright, friends. Make it a fabulous Wednesday!