First, I just want to say how much I appreciate all of your kind words and sweet thoughts about my
Mimi
. Even after several years of being a part of this incredible blogging community, you all still manage to blow me away with your outpouring of love and support when I need it most. It really is incredible.
I'm doing as well as can be expected. We knew it was coming, and I am really thankful that I got the chance to say goodbye, with no regrets. She will be very missed, but I carry her with me in so many ways. She was the kind of woman who made an impact and an impression. :)
Understandably, we mostly stuck around the house this weekend. I did go see Divergent (for the second time... I'm so cool, y'all) with my sister-in-law. It was as good as the first time, and we had fun spending some much-needed quality time together. Plus, we had popcorn. And mozzarella sticks. And Junior Mints. In my opinion, it's not a movie theater experience unless I have Junior Mints. (For the record, it was a cheat meal... I'm not regularly inhaling Junior Mints, I promise.)
Gracie has cut three teeth in the last week and a half, and she is not happy about it.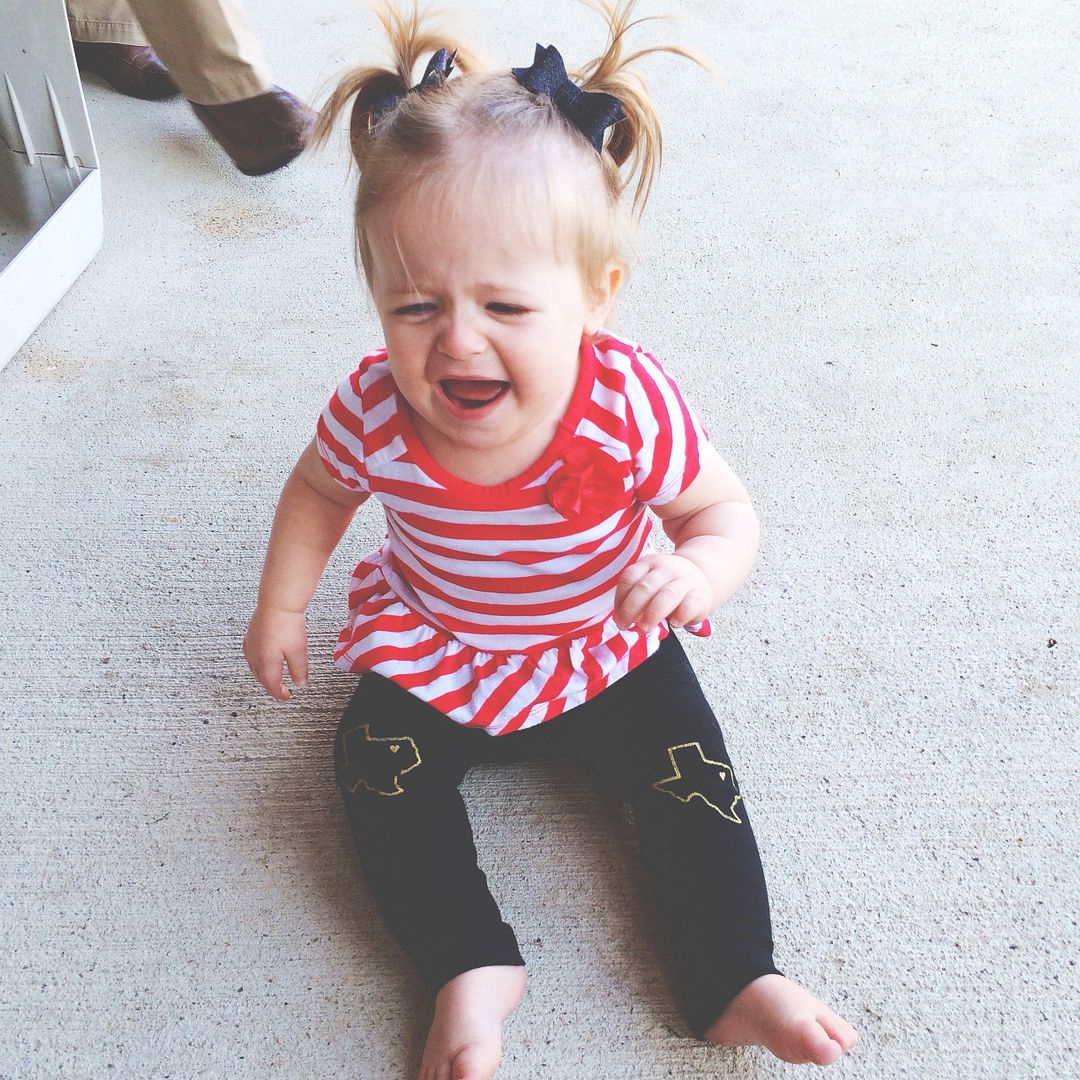 She has basically whined and screamed for four days straight, and I'm definitely ready to put this teething business behind us.
And in case you were wondering about the
adorable
leggings Grace is wearing...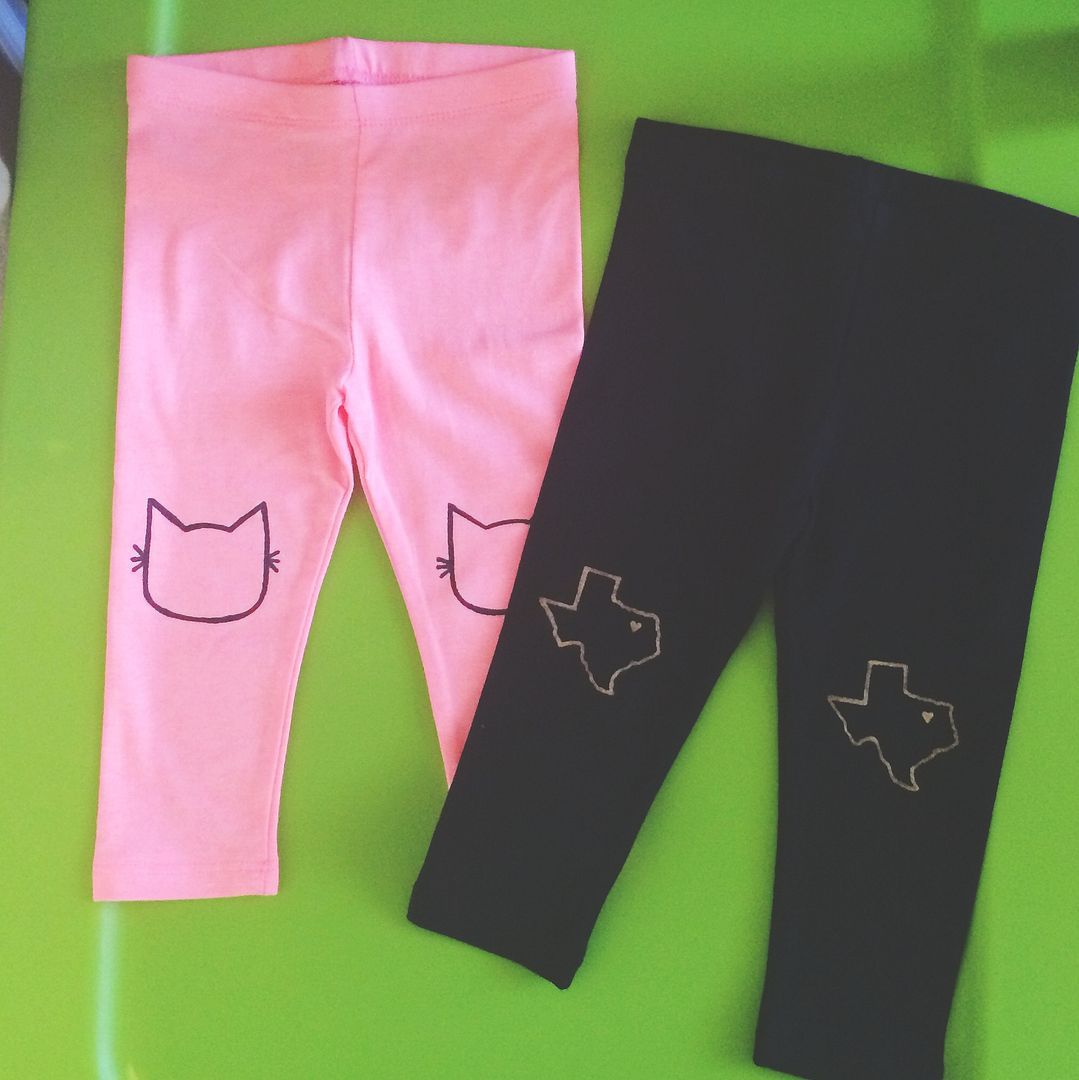 I got them from
here
. I've bought quite a bit from Chelsea (she also has an Instagram resale shop @kickinlegscloset), and I'm always pleased with what I purchase. She makes these hand-painted leggings, and I just think they're adorable. The little kitties... I die.
I'm contemplating doing a link-up post for everyone to share their favorite Etsy shops. We could do baby/toddler themed, or just leave it wide open. Would anyone be interested in that? I just always LOVE ordering handmade/small business when I can, but I do appreciate referrals from people who can vouch for quality.
Last, but not least... if you've been around these parts for awhile, you may remember the time where I basically made
Pioneer Woman's
food for each and every meal (i.e. all of law school). One of my all-time favorites is a recipe she featured (but didn't create) called
Butter Chicken
. It's not as unhealthy as it sounds (only half a stick of butter - ha!), and it's apparently a well-known Indian dish. Anyway, it's delectable, and we had it for dinner last night.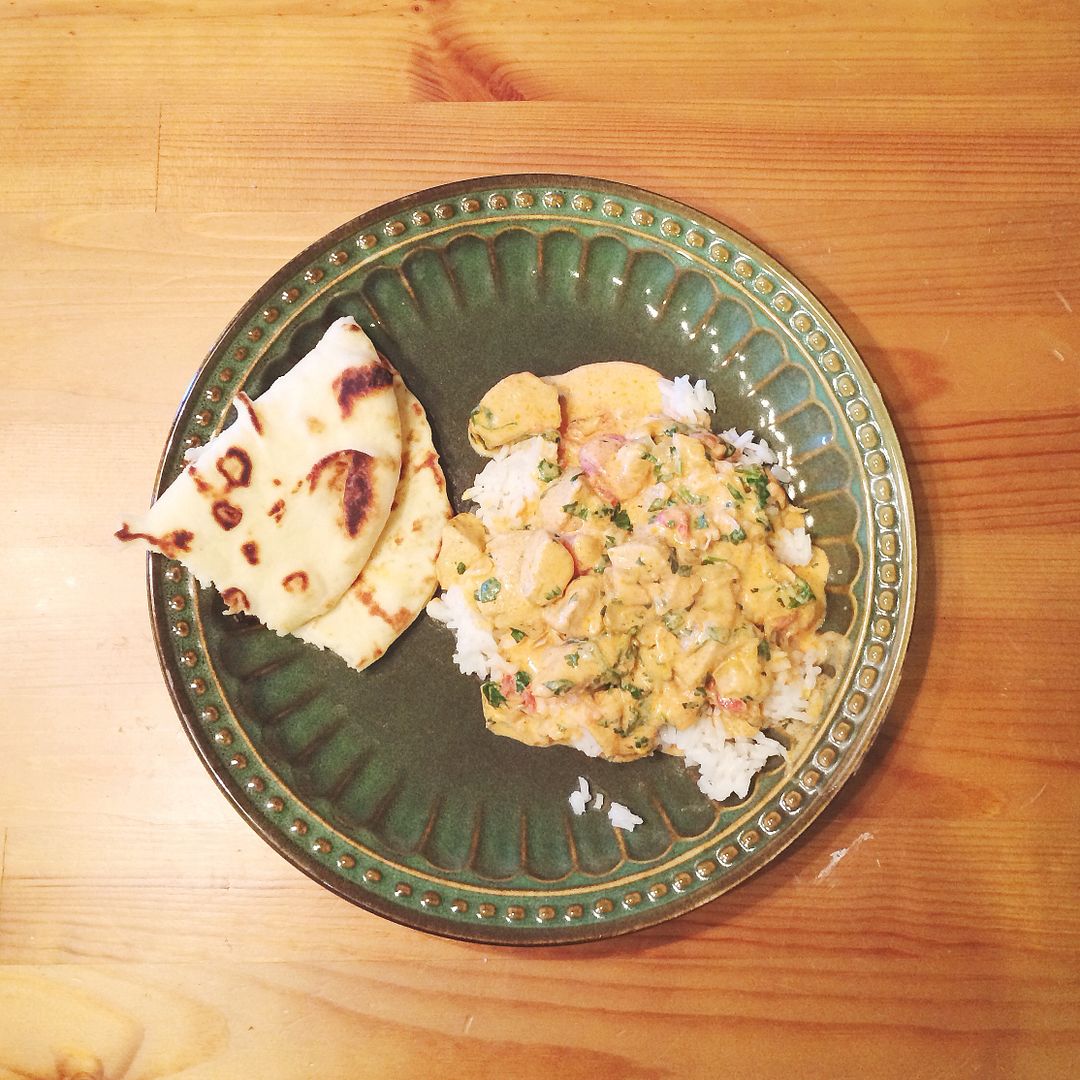 (It probably doesn't look very appetizing, but I'm telling you... it's money.)
So that's life for us right now. I'm currently working from home today (or apparently blogging from home) because I've worked nearly every day for MONTHS, and I needed a mental break. And some time to do some life stuff (like cleaning out Gracie's closet... I finally packed up all of her swaddling blankets and 6-9 month clothes and was on the verge of bawling) plus pick up some stuff for her birthday party.
Mostly, I'm a hot mess right now, you guys. Bear with me...