The thing is, she was a difficult woman to love, my Mimi.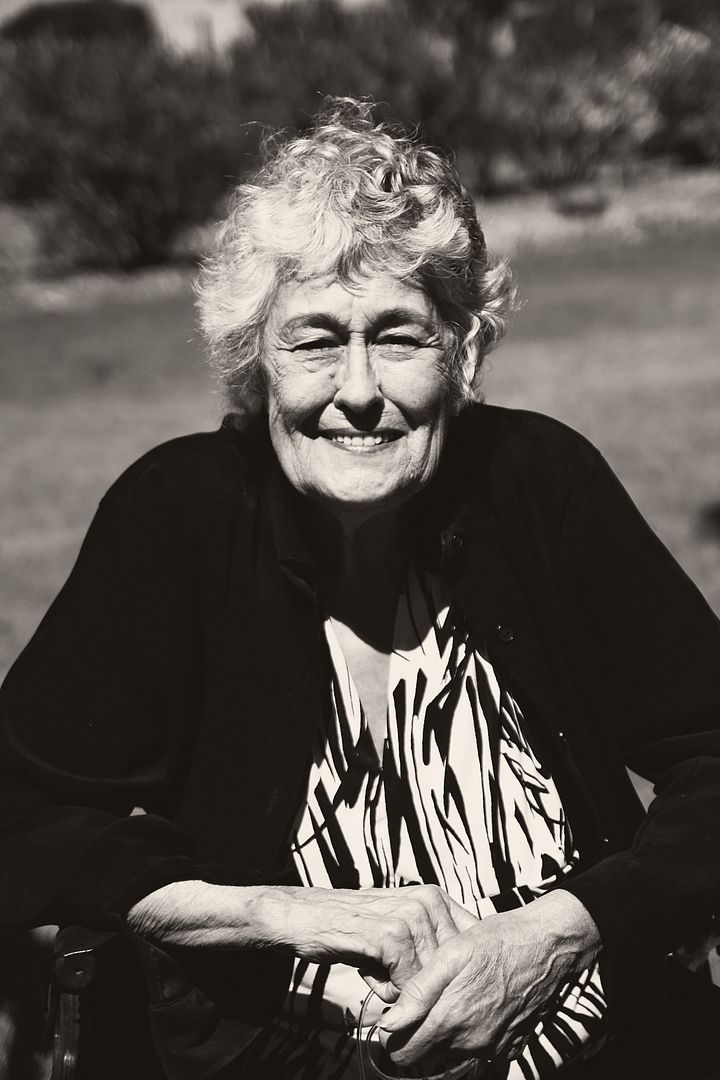 She was opinionated, stubborn, selfish at times, and often said things I know she wished she could take back.
But at her core, she was a true and devoted Christ-follower, vibrant, witty, intelligent, tender-hearted, wise, and fiercely loyal. She was half-Portuguese and louder than each of her three sisters, and I would imagine that even at an early age, she made an impression wherever she went.
She had pretty hands and even prettier handwriting. She loved popcorn-flavored Jelly Bellies. She drove a green Camaro until she couldn't. She adored her sisters and satin pajamas. She raised two strong, loving children and taught much to her four grandchildren. And after a hard-fought battle with lung cancer, she was ready to go home to be with her Lord.
So this morning she did.
I will carry my memories of my firecracker of a grandmother with me always. And I think she would want me to remind each of you that life is too short to live with regrets...

... and that a little sass goes a long way.