I've been meaning to link up with
Kristin
for her awesome "Stuff and Things" Thursday link-up for awhile and figured today was the perfect day to start.
I was having a conversation with my aunt yesterday about eyebrows, and it reminded me that I have been intending to do a whole post about how I fill mine in to make them look fuller and frame my face. But in the interest of not boring you all to death, I figured I'd just show you why I do it via selfie. And why you probably should too.
My right eyebrow (that's left to you) was filled in with an
Anastasia Brow Wiz
pencil (in soft brown), while the left eyebrow (right to you) was left naked. Ooh la la!
Now that I've started filling my brows in, I feel like I look so unfinished when I don't. It's certainly something that can be taken overboard, but I love that it seems to frame my face and allows me to create a more refined arch. Anyway, that's my PSA for filling in your eyebrows. Try it sometime!
Micah and I are contemplating taking a trip somewhere on the east coast in October-ish. I'm hoping to find a place with a secluded beach (preferably rocky AND sandy) where I can read, Micah can fish, and we can eat delicious seafood. I've got my eye on Maine, the Carolinas, and possibly even Florida if I could find somewhere that wasn't super touristy.
Do you guys have any favorite coastal towns we should look into?
Also, I hosted a small baby girl shoe sale a couple of nights ago on Instagram. There are still a few pairs of
really
adorable shoes left (mostly in the 4-5 range) that Grace never wore because her feet are too darned chubby. So in case you weren't already inundated with the pictures in your Instagram feed (so sorry!), go
check them out
. (You can find me @mrshargrave).
Lastly, this is what I came home to the other night as Micah was supposed to be feeding Grace dinner.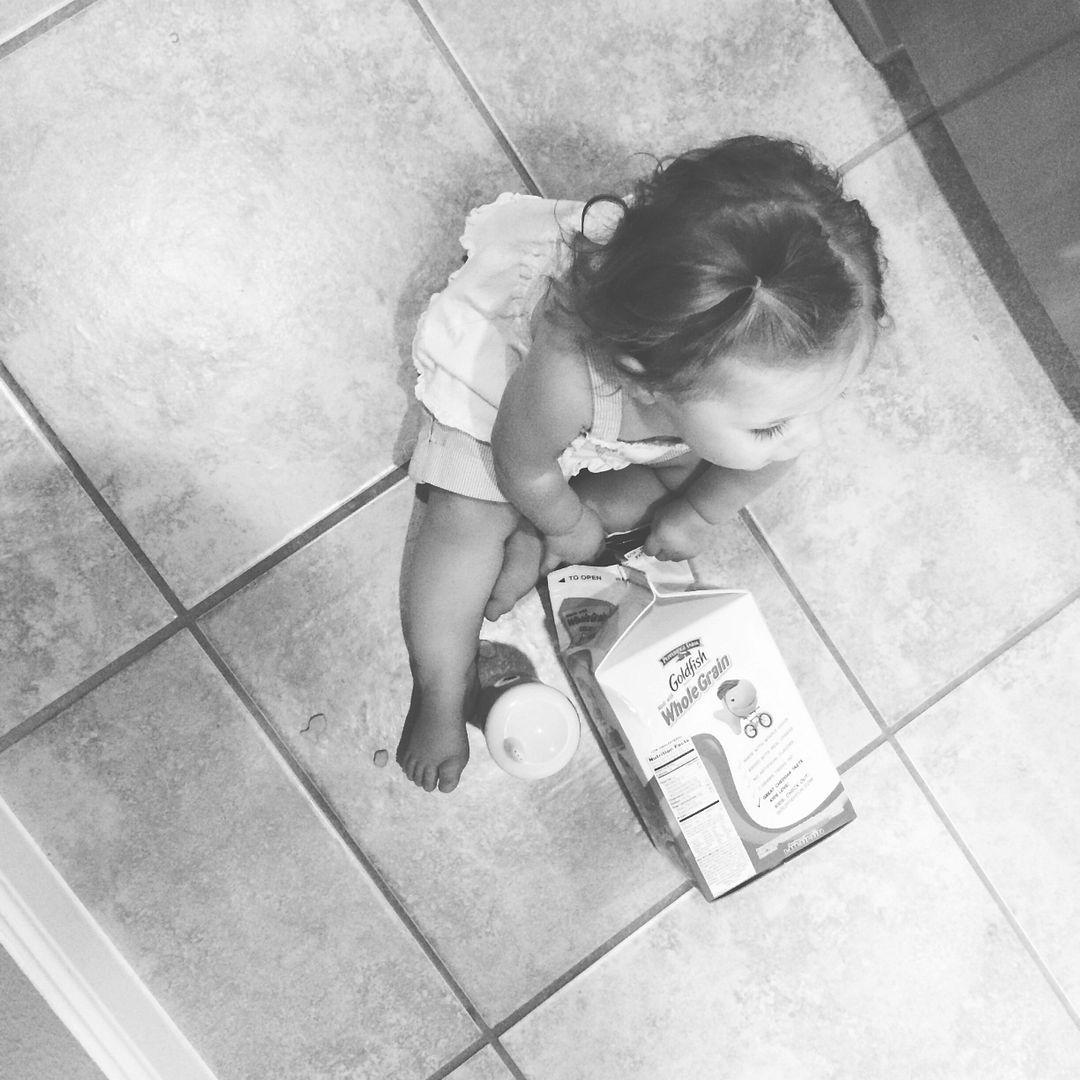 Happy Thursday, friends!