First thing's first.
In case you
missed it
last week, I got a new blog design courtesy of
Heart & Arrow Design
! Whitney
and I
(let's be honest, it was all Whitney) spent several months creating a look that I'm really,
really
in love with. I wasn't planning to fall in love with this color scheme the way I did, but man. Every time I made up my mind to go with the other color scheme I had in mind, I kept coming back to these gorgeous purples and pinks. So now it's done, and it feels great to be settled in around here. Whitney also submitted my blog for re-indexing, which I hope will fix my search engine problems.
Other things that have happened:
- I went to Charleston last Sunday for a hearing where I got to argue in court again. I love my job so very much, and it feels like a huge blessing to have found the thing I feel like I'm truly meant to be doing. And even though I was only in Charleston for a day, I managed to find a couple of hours to stroll around downtown and be reminded of what a fantastic city it is. Seriously, if you've never been there and are at all inclined to appreciate charming Southern cities with fantastic food, you should make a point to visit sometime.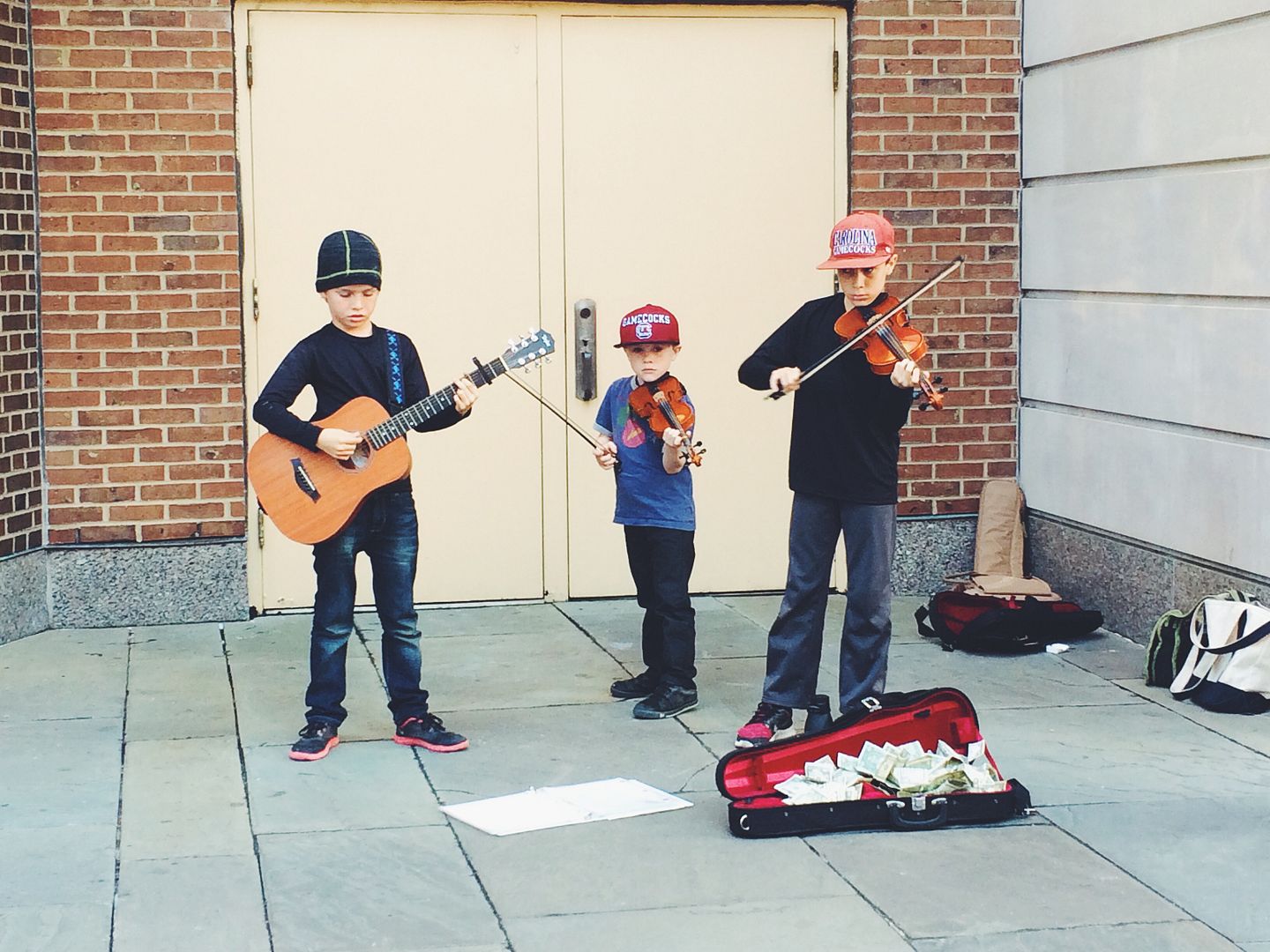 (These three were playing live music on King Street for the city's Second Sunday celebration. Unsurprisingly, their violin case had way more money in it than any of the other performers'. They were pretty much the most adorable thing I'd ever seen. And really good, too!)
- I got a hankering for something sweet last night, so I went to make my favorite Paleo mug cake (I sort of made it up and definitely need to post the recipe here soon). I put the coconut oil in my coffee mug and put it in the microwave to melt and heard a funny noise, so I ended up taking the mug out after about fifteen seconds. Everything seemed fine except that the oil hadn't melted yet, so I put it back in for another 20 seconds. Took it out again, and it was still solid. So our microwave is officially not heating things, which put a significant damper on my need for a sweet treat.
And because I'm highly logical and do things that make total sense, I decided to make a
Paleo milkshake
even though we had a fire going because it was 35 degrees outside.
Whatever. It was amazing and had the PERFECT milkshake consistency and chocolate flavor. Check out the recipe
here
. I swear, you would never know it wasn't the real thing.
- We took Grace for her first dentist appointment this morning. It was a much a disaster as you might expect. We waited over an hour, and then as soon as the dentist came in and tried to look at her teeth, she started screaming and didn't stop until we walked out of the room ten minutes later.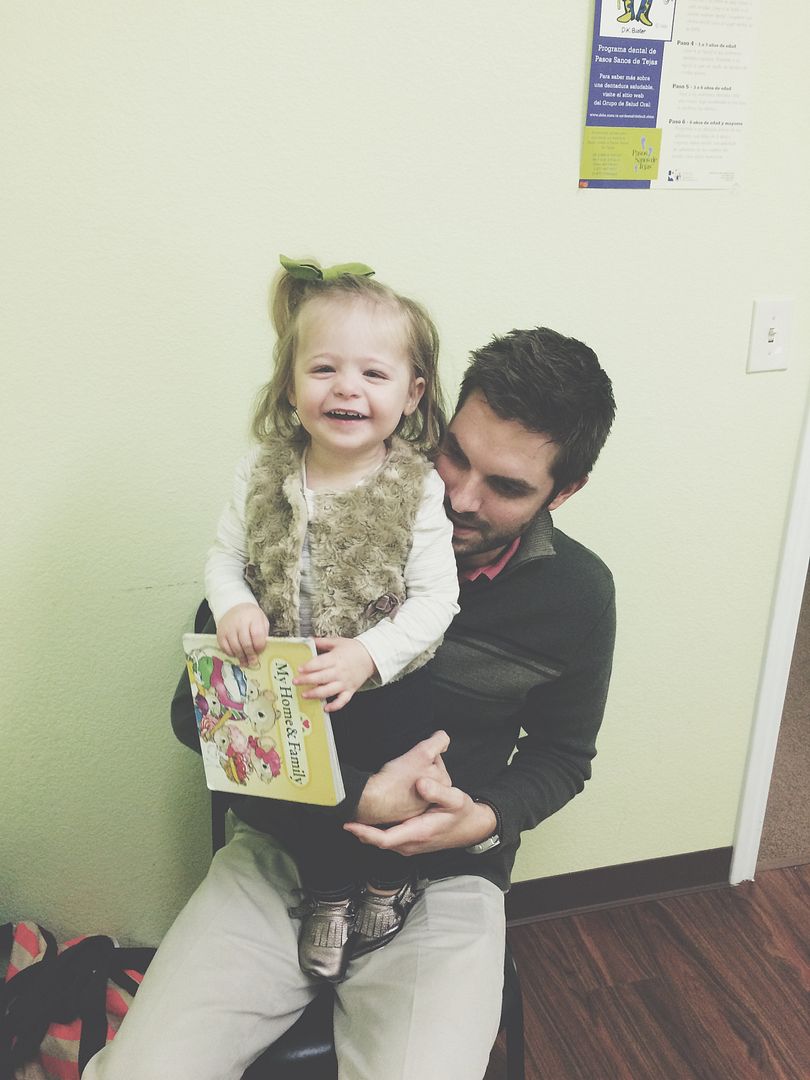 (This was obviously taken before the dentist appeared.)
That's what we've been up to. I've got a few other posts coming your way this week to make up for the fact that I was a terrible blogger last week, including an update on where we decided to go for our vacation (which we leave for on Saturday!) and an opportunity for us to do something really cool together in the near future.
Happy Monday, friends!