I buy a lot of crap. Like, I don't even mean to do it, but stuff just finds me, you guys. And when it's meant to be, well... you shouldn't mess with fate. Ha.
If my bank account's going to suffer anyway, I thought you guys could at least gain some benefit from my consumerism. So today I'm sharing some things I've purchased and loved lately.
On your mark, get set, go! (Let me go, let me shoop, to the next man in the three-piece suit. Nineties girls, holla if you hear me.)
Jo Malone.
Am I the last person on the planet to have fallen in love with
Jo Malone
fragrances?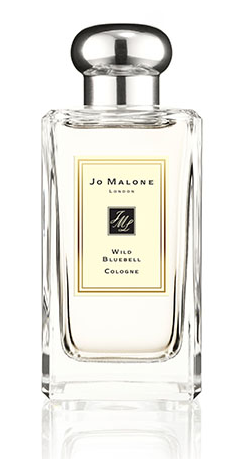 When we were strolling around Neiman Marcus a few months ago, feeling super fly and fancy, I saw the Jo Malone counter, and the concept piqued my interest. The idea is that you can either find a fragrance that you like on its own, or you can layer them. And then I started sniffing them all and died of happy. I took a few samples home and tried them for a couple of months. My three favorites are Wild Bluebell, Peony & Blush Suede, and English Pear & Freesia, and I ended up buying the small bottles of Wild Bluebell and Peony & Blush Suede so I could layer them together. The combination is just... unbelievable. And the scent stays on my skin all day long, which is super important to me. Worth the sort of ridiculous price tag, in my opinion.
Chatbooks.
I love photo books, but I don't like what a pain in the rear they are to create. I also don't love the price tag. I randomly stumbled upon
Chatbooks
and downloaded the app to see what it was about. Basically, you just create a photo book directly from your Instagram account. You get 60 pages for $6 with free shipping. (Yep. For real.)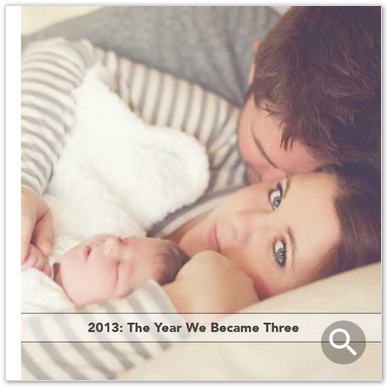 Because you're pulling from Instagram, the quality isn't SUPER, and the books are smaller and paper-bound. BUT, my kid is obsessed with them, and given that they cost less than my weekly Starbucks fix, I feel zero guilt letting her play with them and bend the pages everywhere.
Smile Candle from Bath and Body Works.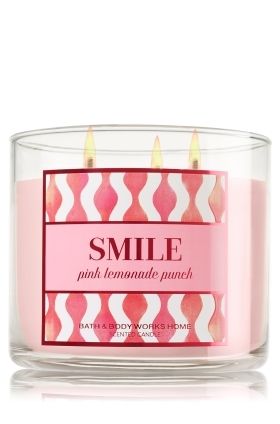 Technically, I didn't actually buy
this candle
myself. My mother-in-law got it for me for Valentine's Day. (I find it so adorable that we are almost thirty years old, and my in-laws still get both Micah and me Valentine's Day presents.) Probably not something I would have picked up to smell for myself, but seriously you guys... this candle is incredible. The scent fills up our two-story living room, and it basically smells like summer. The fruit, non-beachy version of summer, anyway.
Farmgirl Paints Cuffs.
You guys are probably going to be mad at me for this one because
her etsy shop
doesn't open back up until May, but it's worth the wait. Becky sells handmade leather cuffs made from belts. And then she customizes them with whatever words you want by stamping metal plates and attaching them to the cuffs.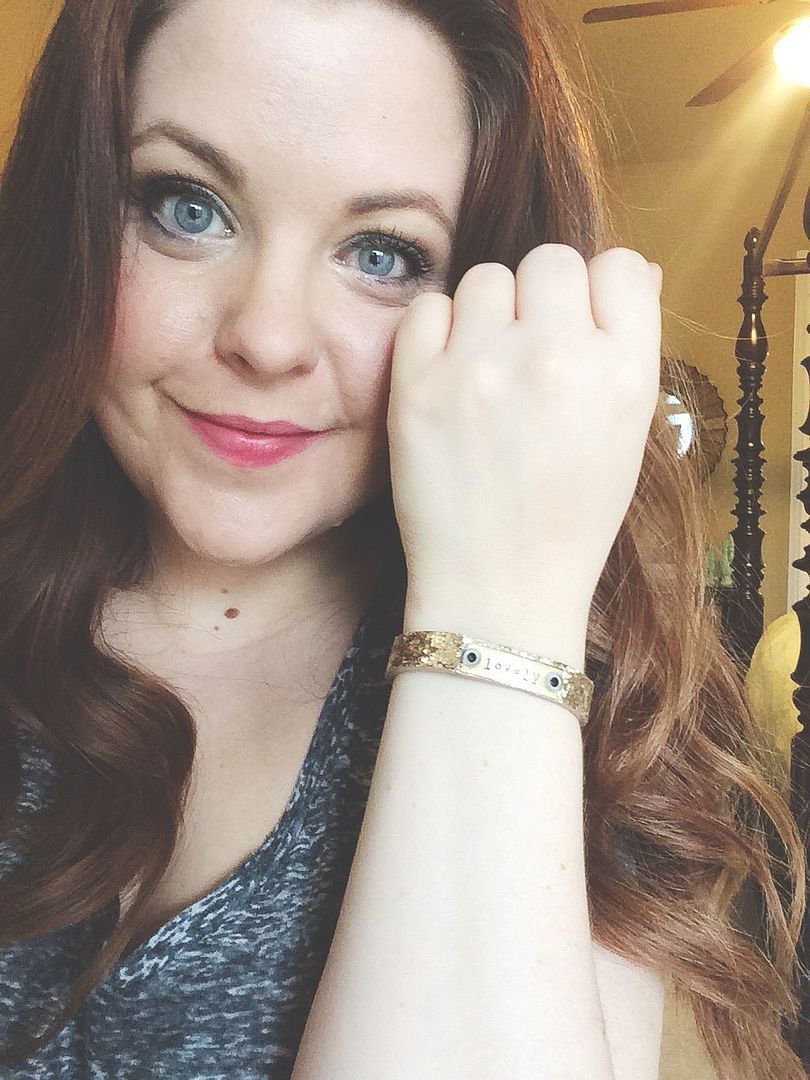 This one is gold glitter, and it says "lovely." I have another one (I've probably shared it here before) that is distressed brown, and it says "amazing grace." Follow Becky on
Instagram
to see some of her beautiful cuffs and stay updated on when her shop is reopening.
Here
is a "box shot" of several cuffs that were made and shipped a couple of months ago to give you an idea of the kinds of leather and words you can use.
That's probably enough for one day, don't you think? Go forth and shop, my friends.