As a mother, there are certain memories you feel pressured to try and create for your children. You know what I'm talking about. Pictures with Santa Clause and/or the Easter Bunny. Pumpkin patches at Halloween. Dyeing Easter eggs.
I often dread and avoid these things, as they almost always involve crowds, messes, a screaming child, and/or uncomfortable clothing.
In Texas, taking pictures of your child frolicking through the bluebonnets in the spring undoubtedly falls within this category of "mandatory" moments. I skipped them the last two years because I just figured they wouldn't go well. Based on our experience last weekend, I probably was not wrong.
Gracie mostly just wanted out of the bluebonnet field, and I could not get her to crack a smile for the life of me. But I have to say, we still ended up with some really adorable pictures. So maybe it was worth it, after all?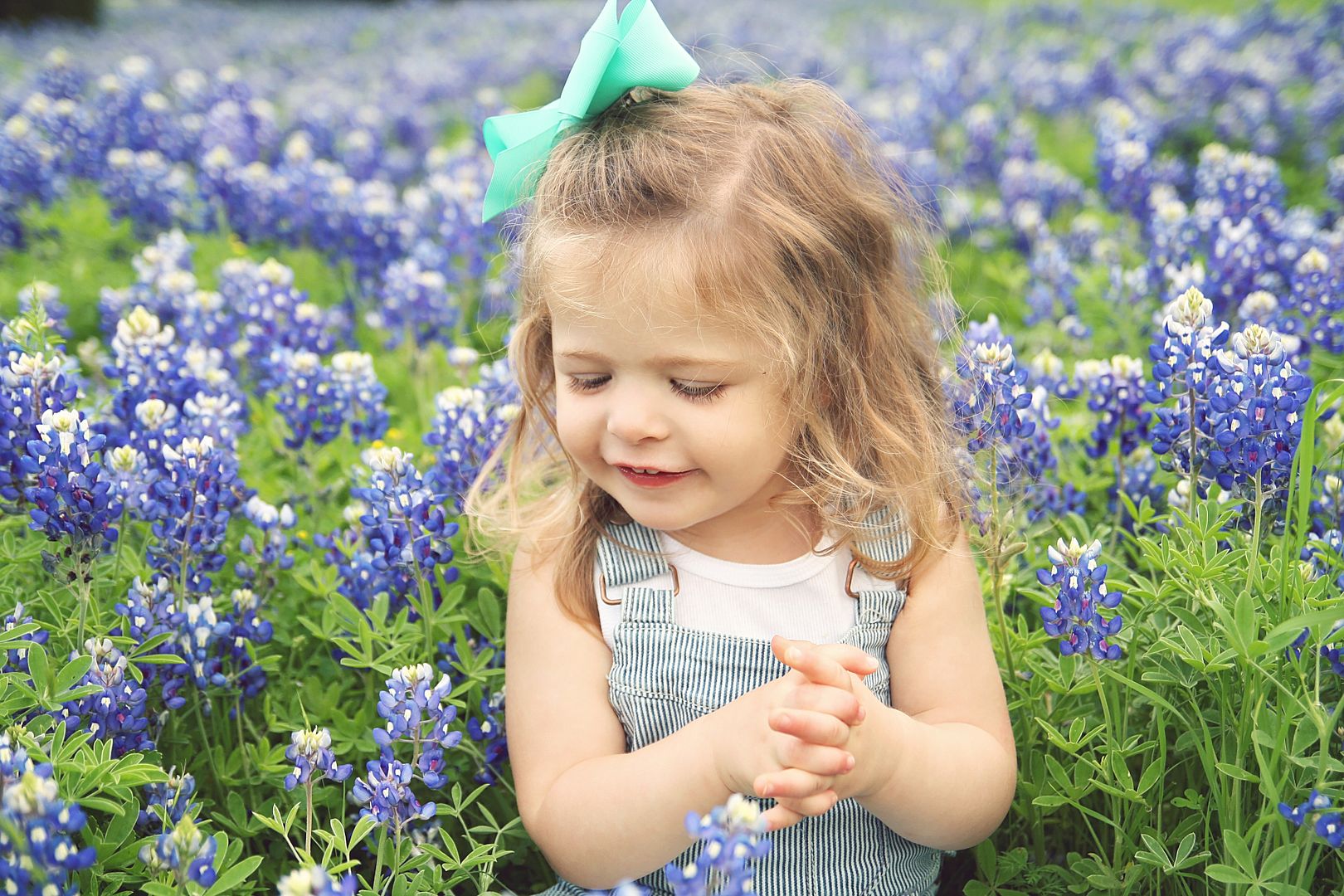 (I think this picture may actually be evidence of a criminal offense. You're not supposed to pick the bluebonnets. Oops.)