My darling Grace,
How are you already two? I know I am a few days late, but I'm still marveling at the fact that we celebrated your birthday this last weekend.
Because I swear it was just yesterday that I was lying in that hospital bed, weeping at the sound of your sweet, little cry. How can it be that you are now big enough to put your little hands on my face and pull me in for a kiss? How is it possible that you're old enough to say, "I like this shirt, Mommy!"
You are the funniest little thing right now. You still love Frozen, fruit, DONUTS, and playing with your babies (you have a special affinity for Baby Audrey). You have a fascination with shoes and LOVE playing dress up in Mommy's shoes.
You are incredibly polite most of the time, nearly always saying "please" and "thank you." You're deathly afraid of the pediatrician's office and loud noises.You think Daddy is the funniest person on the planet. You adore your grandparents and cousins.
You'd sit and read books all day long if you could. You truly are your mother's child. In so many ways.
You sleep 11-ish hours at night and still take a 2.5 to 3-hour nap every day. Mommy and Daddy fight over who gets to rock with you and read you books before bed. It's the sweetest time with you as you lie there in my arms, snuggled up in your blanket, and point out my eyes and nose and ears.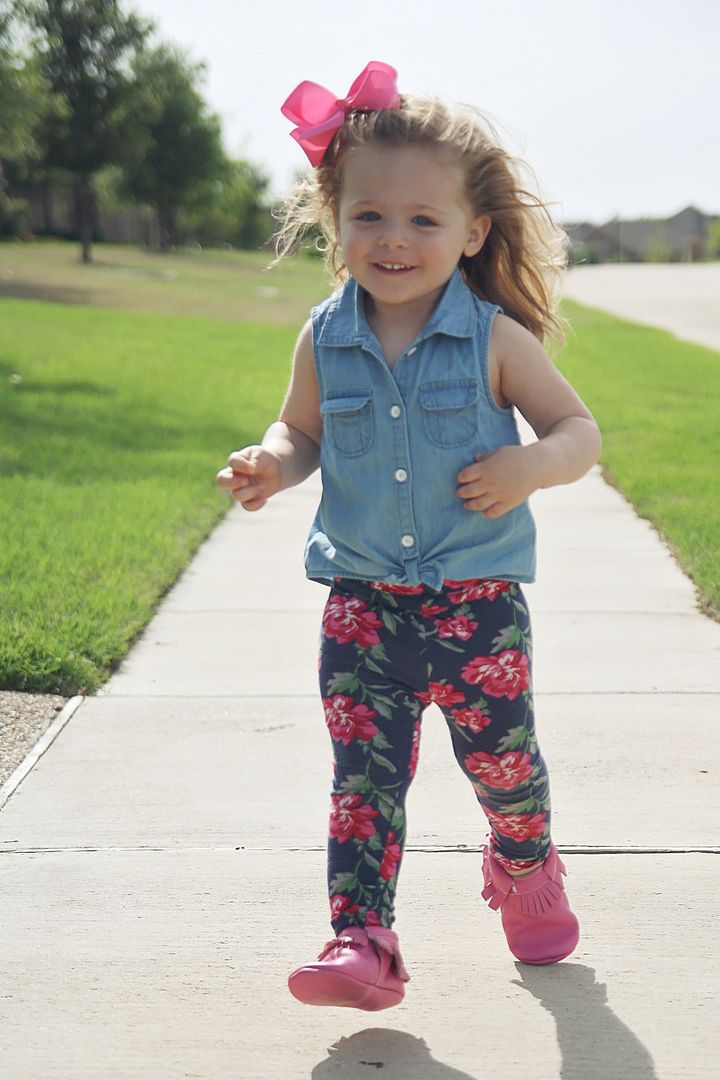 You love going to school and seeing your friends and teachers. Everyone in the building knows your name because you know their names. When we leave in the afternoon, you insist on hugging and kissing all of the stuffed animals sitting near the exit door.
Every single one of them
.
You only like listening to certain songs. "Jesus Loves Me," "Let It Go," "Shake It Off," and "Love Is an Open Door" are really all you'll tolerate in the car. If I try to turn on the radio, you throw a fit and yell "OFF!" until I give in.
You are BUSY. You run around from thing to thing and mostly prefer to do it all yourself ("Gracie do it!"), but you will still hold my hand whenever I ask you to.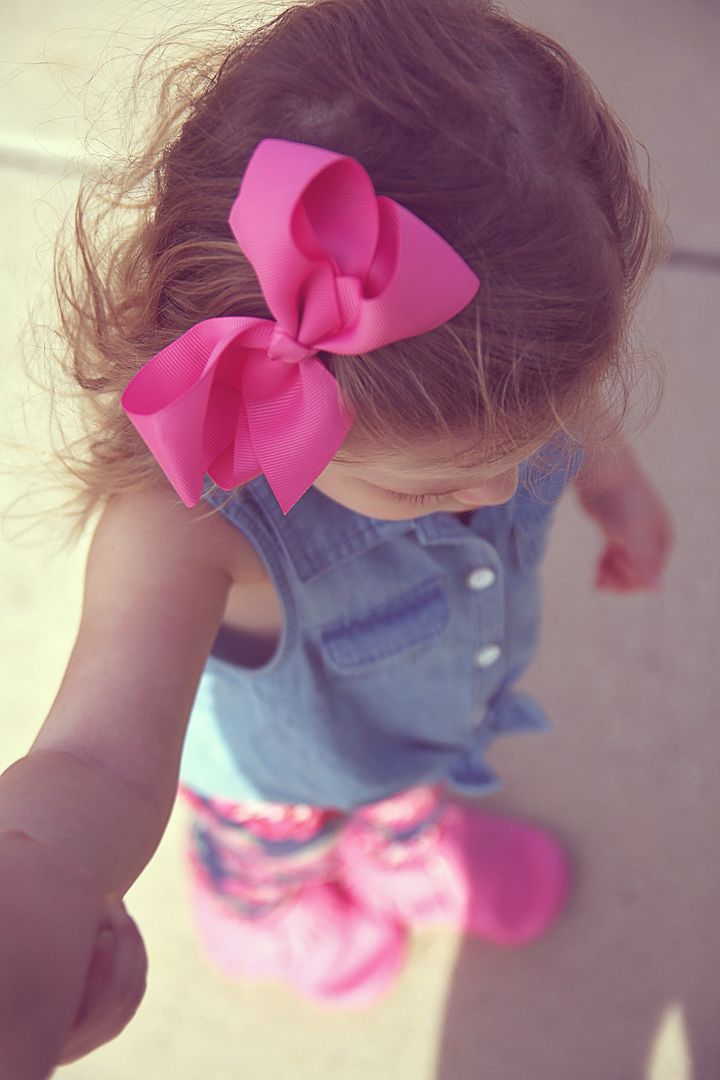 Being your Mommy is the most beautiful thing, sweet girl. You are happy and funny and challenging and full of so much love and life. It's all I can do to keep from squeezing you to death every time I look at you, and your dad and I both say, "she's the cutest thing I've ever seen" approximately eleventy million times a day.
Happy (belated) birthday, Gracie girl. I love you more than all the stars in the sky.
Love,
Mommy