// Daydreaming of D.C. My sister-in-law decided a month or so back that we needed a girls' weekend in a bad way. We found the only free weekend we had in the next four months and then set out to figure out where we could go on the cheap. We found roundtrip flights on Virgin from Dallas to D.C. for $100 apiece (insane.), so we decided to go for it, and we are officially heading to our nation's capital next weekend!
If you've got any tips or suggestions for us, we are all ears. For now, we're planning on a moonlit tour through the national mall to see all the monuments and memorials, exploring Georgetown, checking out a Smithsonian museum or two, touring the Capitol (we had to contact our state representative to pull this one off!), and sneaking a glimpse of the White House. We're also going to see the Arlington National Cemetery, the National Cathedral, and stuff our faces with delicious food (and cupcakes!). I can't even tell you how excited I am.
// Party planning. Gracie's actual birthday was last Friday, but we're having her party this weekend because last week was just insane with work. We're doing a super simple donut and PJs party, which I hope will be a hit with my donut-loving kid. I've done basically zero to prep, and I'm praying it'll all come together on Saturday.
//
Getting my ish together.
I mentioned a couple of weeks ago that I've been eating like crap, so I decided to do a Whole5 to get myself on track. (I didn't want to commit to the full 30 days just because when I finish I tend to go off the rails a bit.) Last week was amazing, and I'll definitely be doing that again.
//
Wearing kimonos and cowboy boots.
Y'all, I can't get enough kimonos in my life right now. Bring me ALLTHEKIMONOS.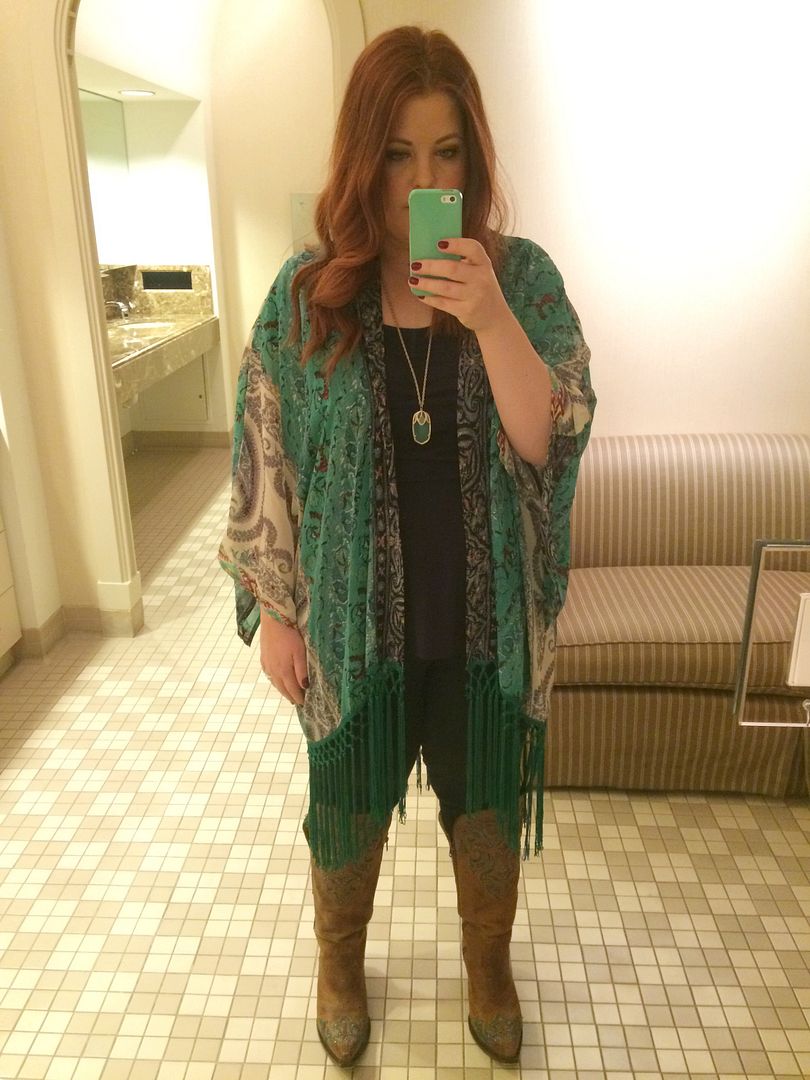 And these
ridiculously expensive
cowboy boots are probably my favorite thing in my closet right now. I love that, in Texas, I can get away with wearing these bad boys all summer long.
//
Staring at this face.
Why does she look fourteen? I cannot even.
What stuff and/or things do you have going on? Link up with Kristin and Joey and tell us!