I mentioned on Monday that my family and I went to the Dallas Arboretum this past weekend. Just before we ran out the door, I grabbed my big camera and actually managed to get a few pretty pictures while we were there.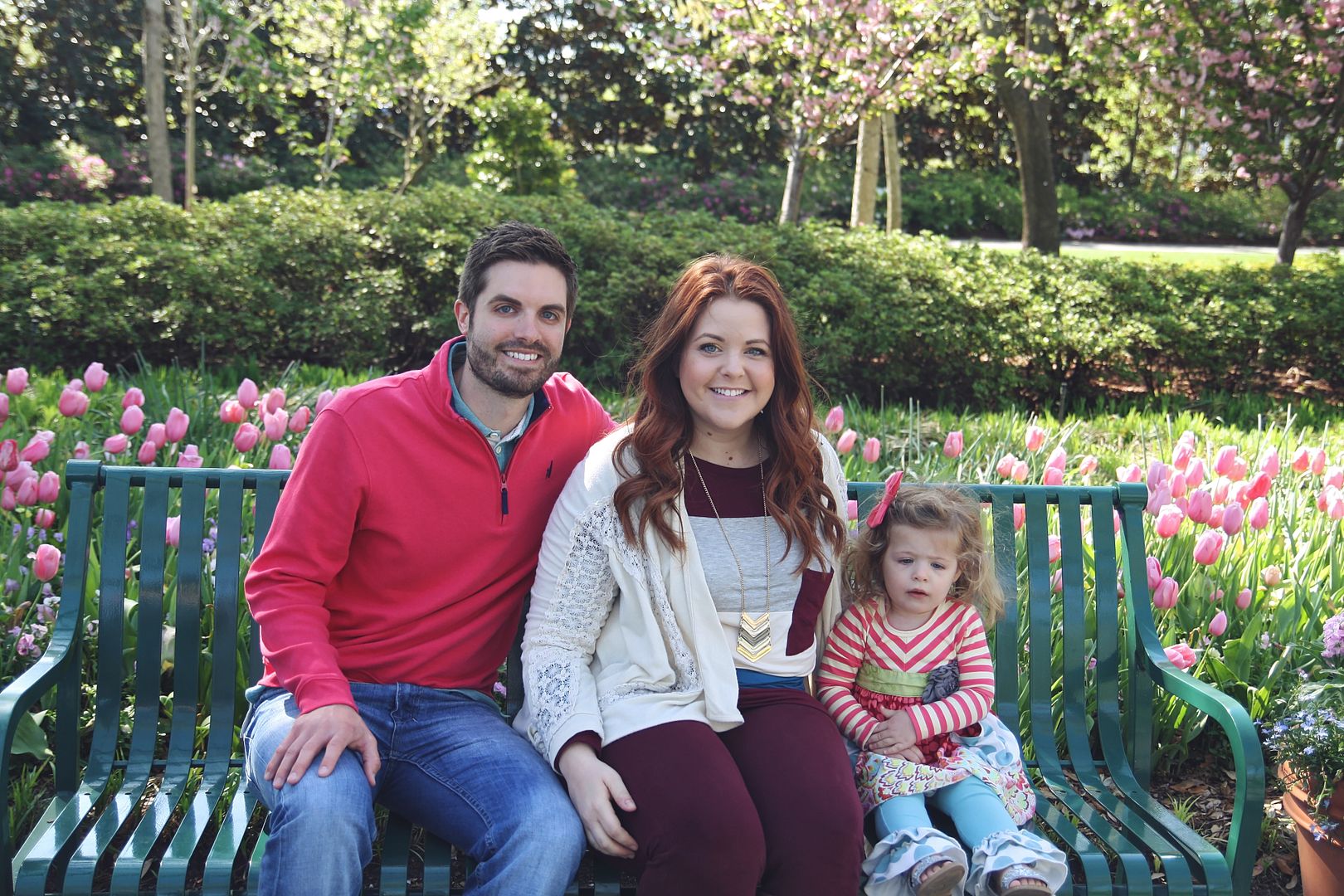 We tried so hard to get one of all of us looking at the camera. We clearly failed.


There were tulips for days.


The two trouble-makers on the left and sweet Blakely on the right.


Gracie basically jumped into the fountain. Like every other toddler on the planet, she loves water.


Gracie hugged the Easter Bunny for approximately .5 seconds before she screamed bloody murder.


And a certain little blue-eyed beauty was loving her some Uncle Micah. (I think the feeling is completely mutual.)



After Grace adorably smelled these gorgeous flowers, she pulled all the petals off and threw them on the ground.

And that's how you do a garden with a toddler.