Hi there.
I've been MIA because work has been a nightmare lately. There's just so very much of it, and when I finally get my head above water, I mostly just want to sleep. And kiss Gracie and Micah.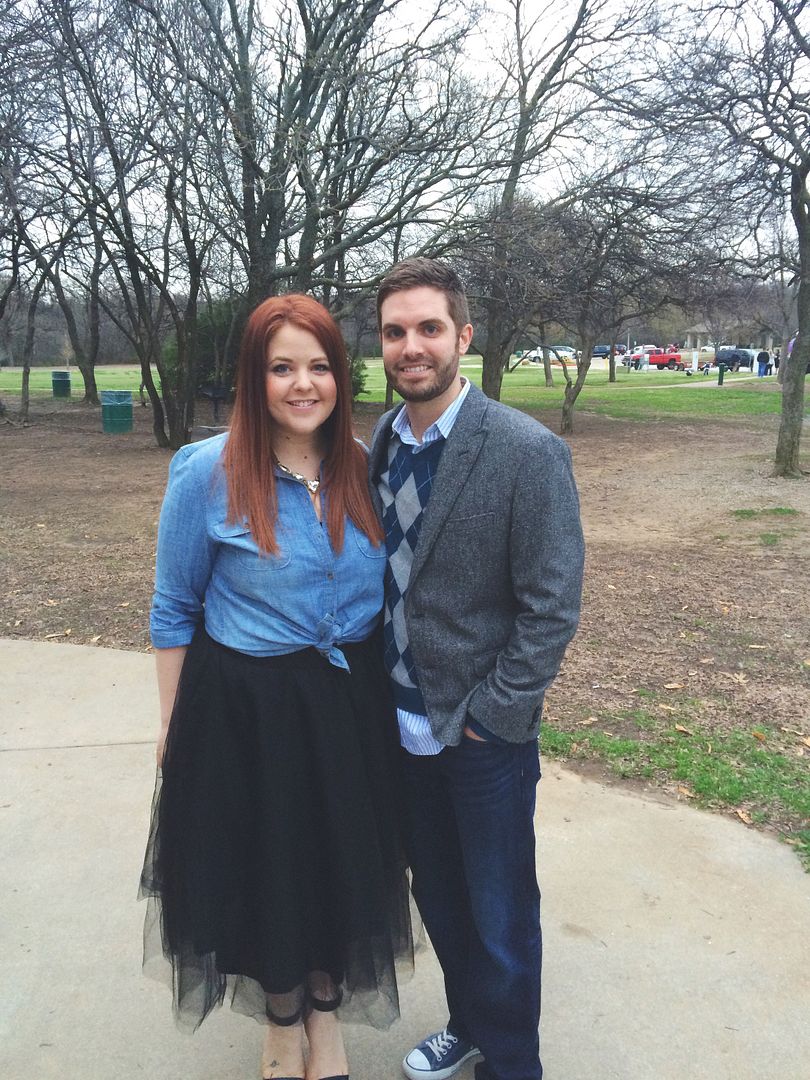 On nights and weekends, we're playing and singing and dancing and laughing. And disciplining. My sweet girl has a mind of her own, and we're always working on obeying with a happy heart. (I stole this concept from my sister-in-law because I just love it. I'm not trying to raise an automaton, but I also need her to not shout, "I DON'T!" when I tell her to stop pulling Lilly's tail. Ha.) Mostly, Gracie has been really sweet and funny lately. She's saying all kinds of things. The other morning, she walked into the bathroom and said to Micah, "Hi, Daddy! I like your hair."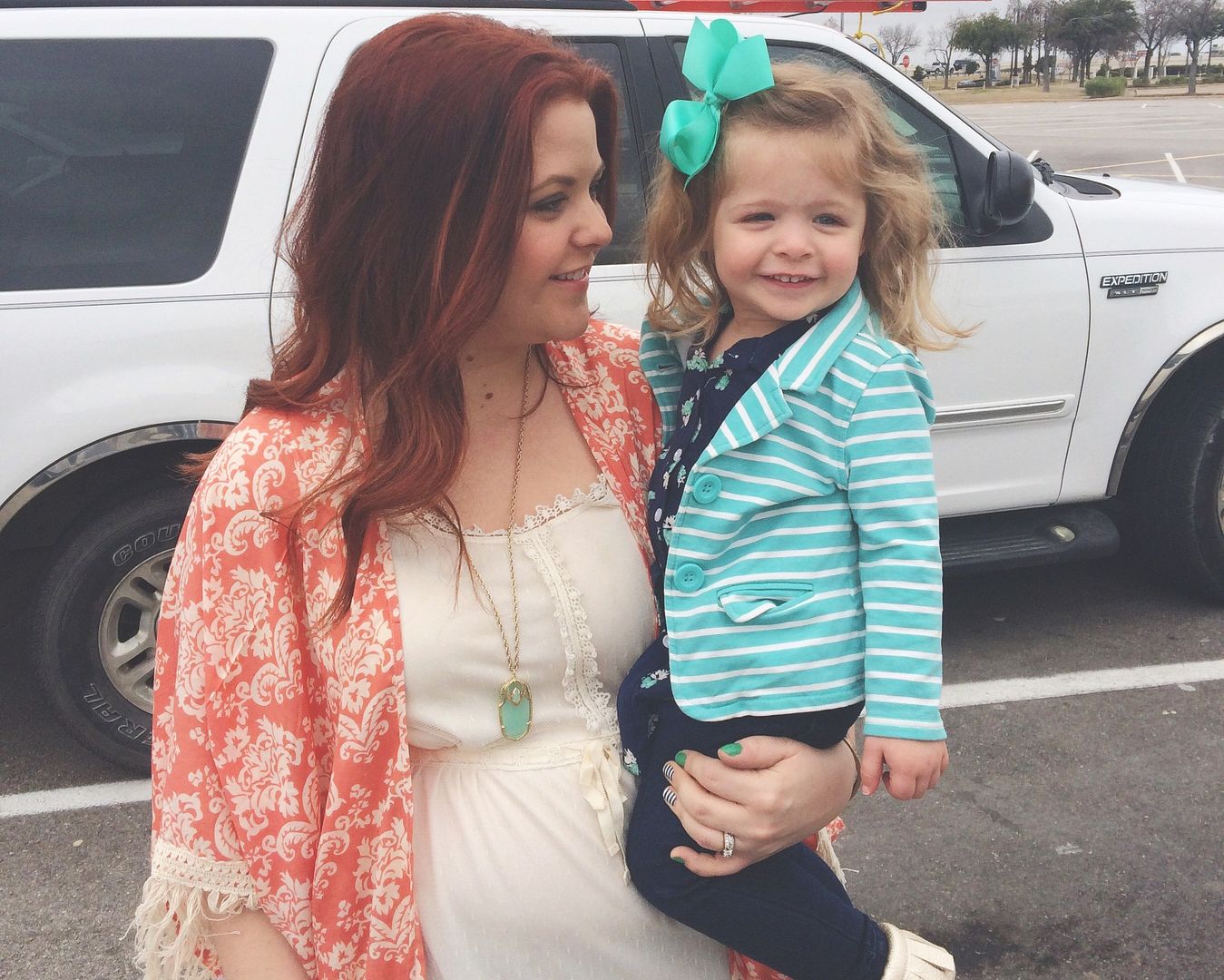 We've also had some success in the potty. And, yes, I remember promising not to regale you with tales of Gracie's potty successes in too much detail. I will not break my promise. Suffice it to say, we've had potty victories of vary kinds in the last couple of weeks, and we're all excited. It's ridiculously hit and miss, so we're not pushing it. But it's progress.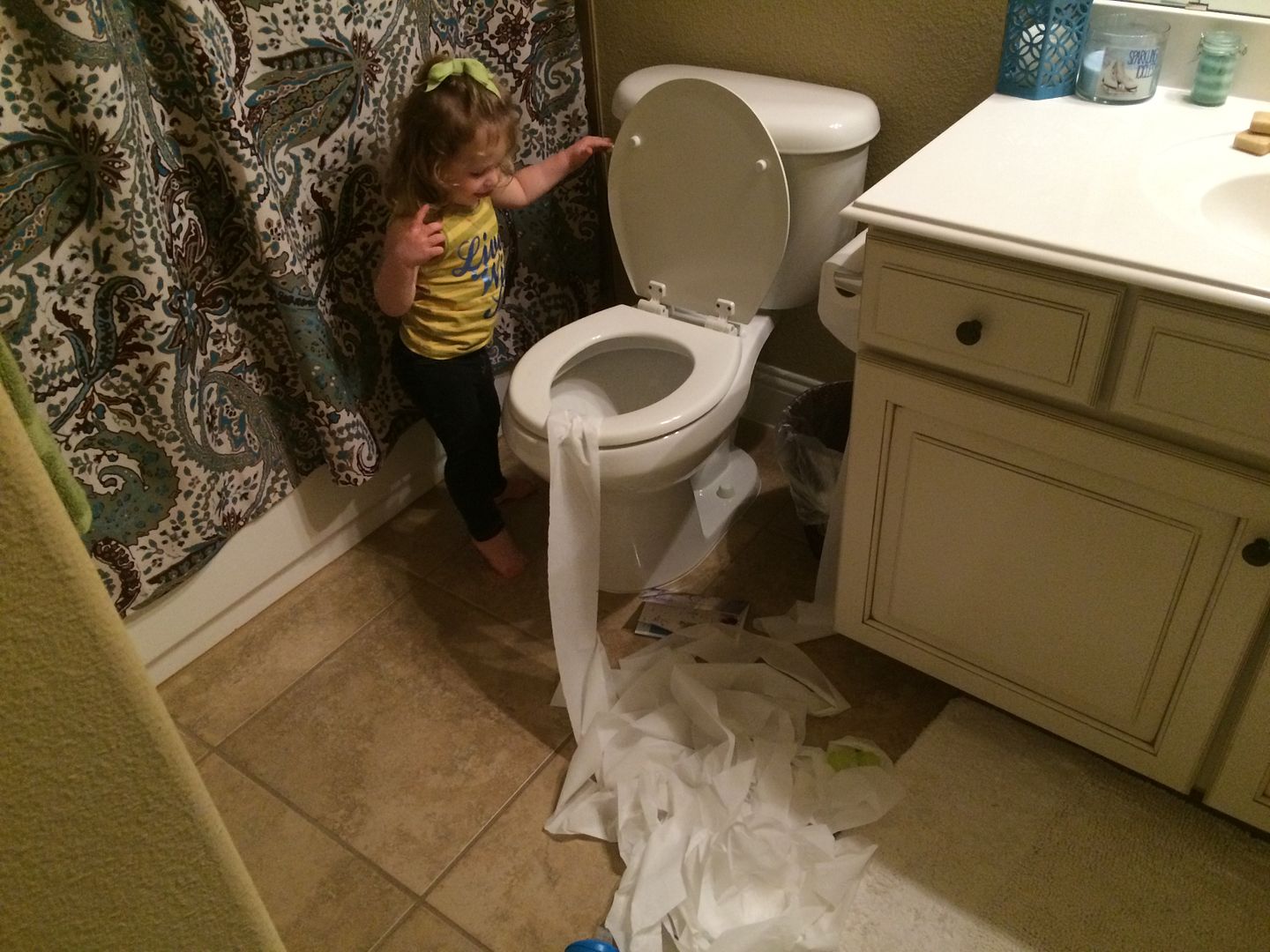 (She's not yet sure how much toilet paper is appropriate. When in doubt, the whole roll will do.)
I've eaten like crap for the last month and a half. Mostly because I haven't had time to go to the grocery store, much less plan and prep Paleo-friendly meals. But I feel like I'm slowly pulling myself back together. Tonight we had a delicious creamy lemon and kale soup that I'll enjoy for lunch this week, and we've got several other yummy things in store.
We spent this past Saturday at the Dallas Arboretum with my family. I'll have a whole post on that later this week, but I couldn't resist sharing this one.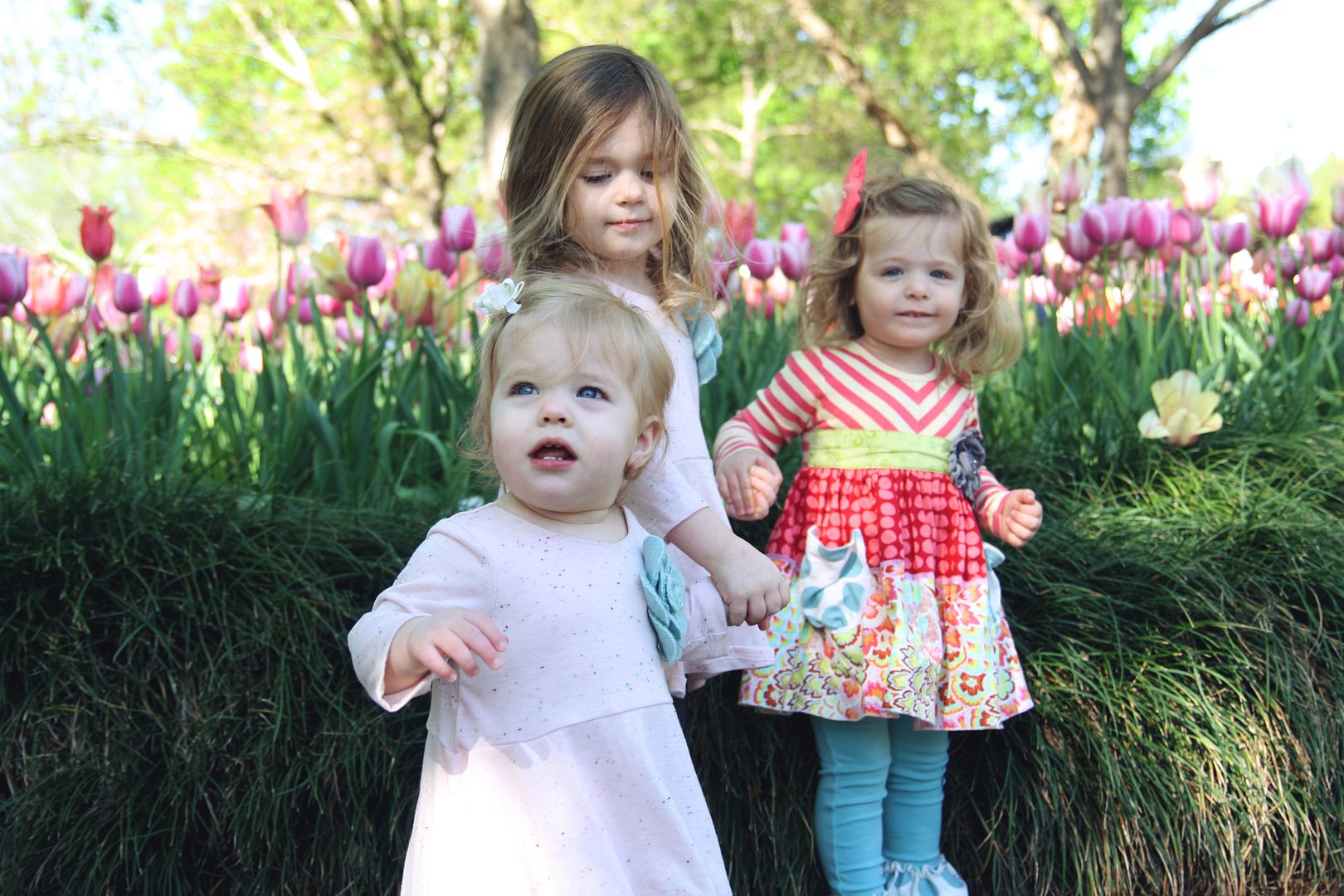 Aren't these sweet cousins the cutest?

I will also confess that I've got a slight baby name obsession at the moment. I'm not pregnant, I swear. Not even close. But I've got a list going of my favorite boy and girl names. Because it's always good to be prepared.

What are your favorite baby names?