This month's
Stitch Fix
was full of several almosts: things I liked in theory but that didn't quite work when I put them on. So spoiler alert: I sent it all back.
Loveapella Abella Maxi Dress ($78)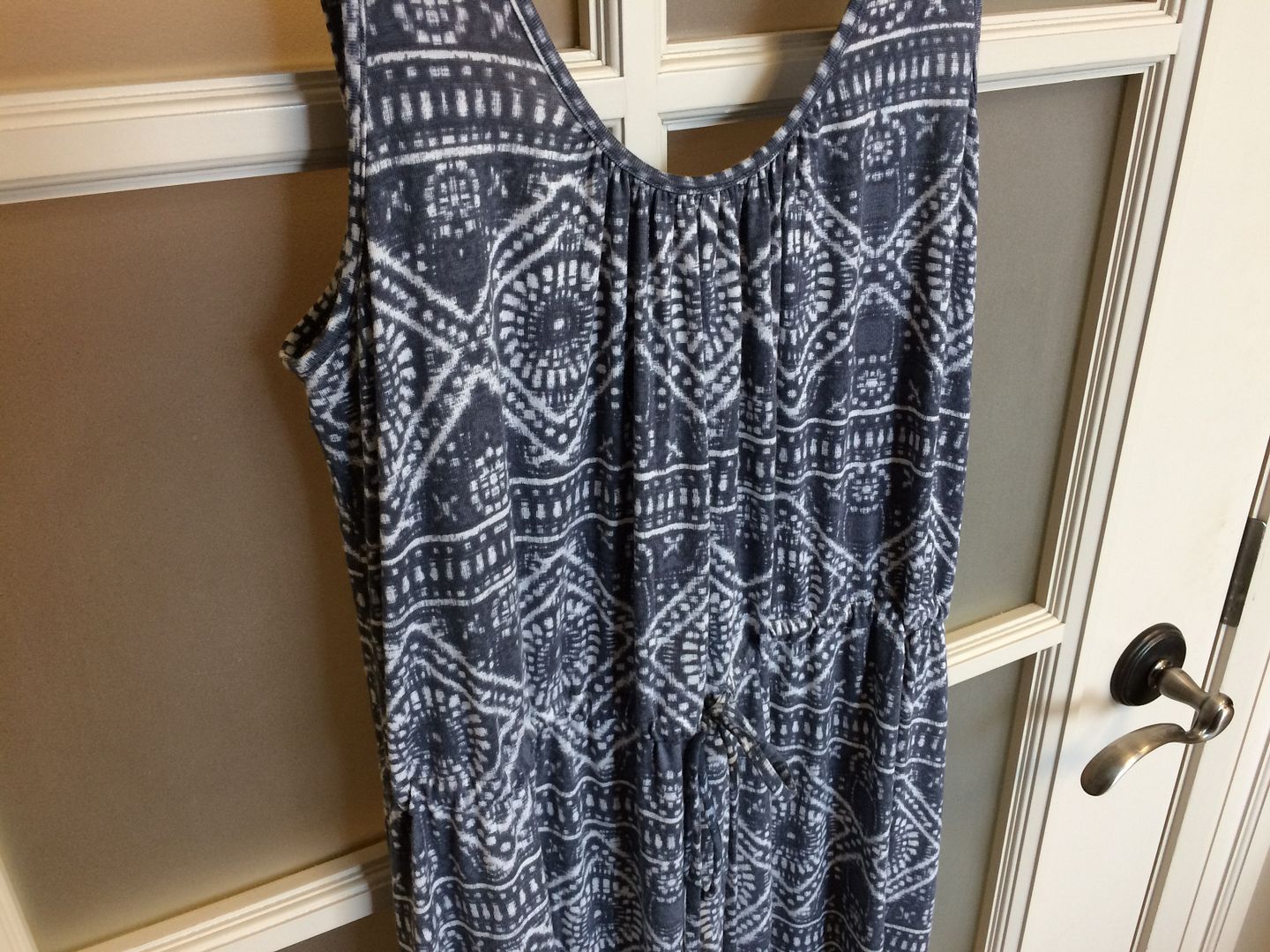 I wanted to love this dress, but I couldn't. I think maxi dresses really have to be a certain material/cut for them to work on my body type. I liked this print, but when I put it on, I just wasn't in love.
Kut from the Kloth Kate Distressed Boyfriend Jean ($78)
I probably should have put these on for you guys so you could see how they fit. But I clearly didn't.
They're boyfriend jeans, and they fit just fine. I also liked the dark color and the distressed detail. But the bottoms flared out in a strange way and just made the jeans look odd on me.
Skies Are Blue Alexa Embroidery Detailed Tank ($48)
I wanted to love this shirt because it's totally my style. But the top sits across my chest in a weird way, and it isn't long enough for my taste.
Pixley Florence Colorblocked Dress ($68)
I can see myself having liked this for work... if I had been able to try it on. The
Stitch Fix
tag said "XL," but the actual dress was a medium. I was super bummed that I couldn't test it out, and apparently they don't have any more, but
Stitch Fix's
customer service was incredible, and they refunded my $20 styling fee.
41Hawthorn Carla Crochet Detail Blouse ($58)
The color and style of this top were perfect. And it fit just fine. But again... it was just too short for my taste.
This is the first time I haven't found something I loved in my
Fix
. And since I haven't kept as much from my last few
Fixes
as I had been keeping previously, I went back through my style profile and created a Stitch Fix-specific
Pinterest board
. I'm hoping my stylist will take a peek at my board and get a better idea what I'm looking for each month.
Have you guys tried
Stitch Fix
yet? Are you loving it?
**
All links in this post to StitchFix are referral links, but I love this company and do these posts because they're fun. Over and out.