You guys know I'm a sucker for an adorable graphic tee for toddlers. It's just so hard to find tees that aren't cheesy and/or covered in cheap-looking appliques. (I'm looking at you, Carters.)
That's why I buy most of Gracie's clothes from small shops on Instagram or Etsy. I'm never disappointed with quality, and the designs are different and clever. I stumbled upon
Alley and Rae Apparel
last November when a friend tagged me in a picture of their I Stole Santa's Cookies Tee. I immediately purchased it (along with the raglan version of this
Sunshine Tee
), and it arrived quickly and was as adorable as I had hoped.
You may remember it...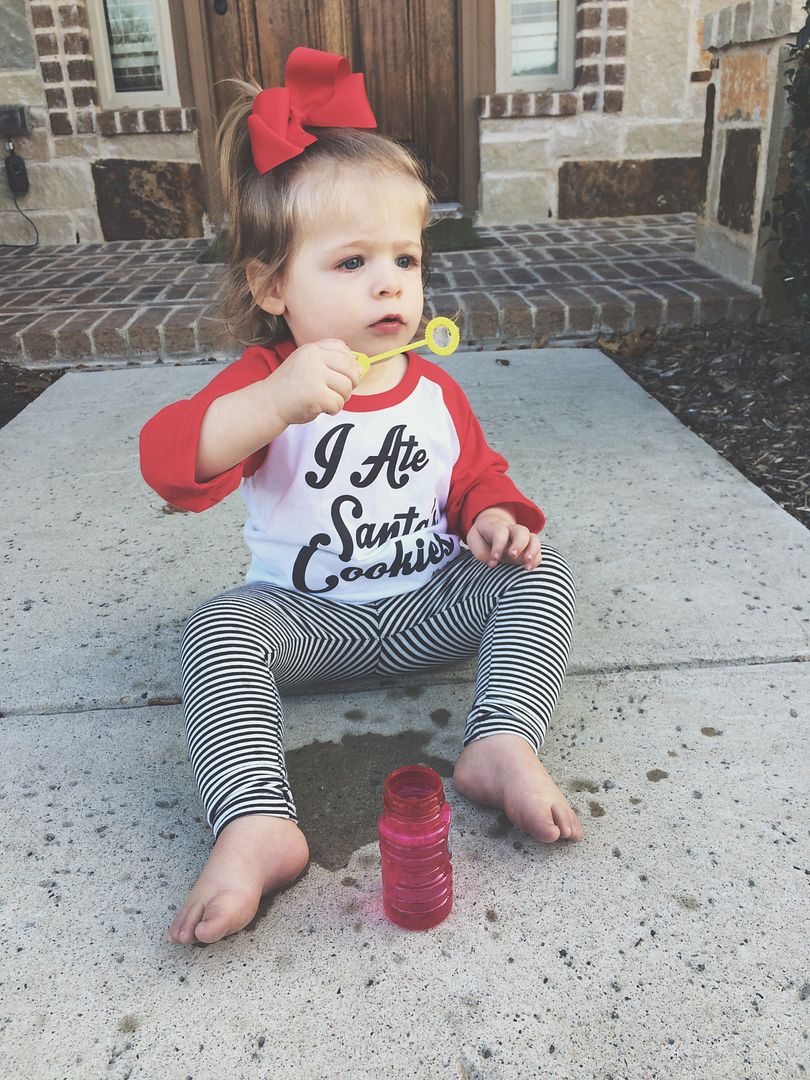 (I think this particular design may be retired for the moment, but let's all beg them to bring it back for the holidays again this year! Also, someone please tell me where my chubby baby disappeared to.)
So you can imagine that when I got the opportunity to try out a few more of their things, I said yes just as fast as I could.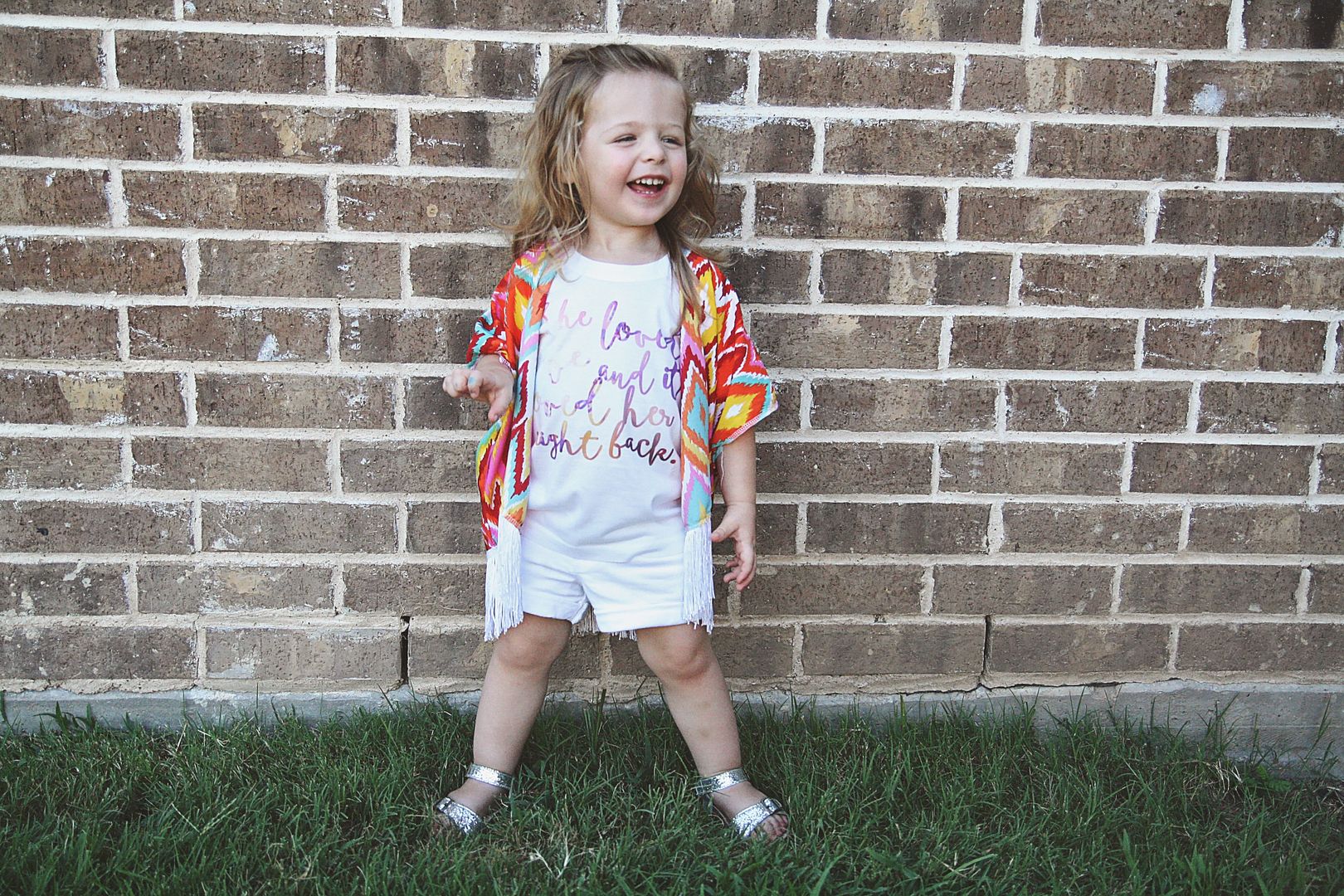 This is their
She Loved Life Tee
, and I'm obsessed with it. It's in the most beautiful watercolor lettering, and it's probably the softest thing in Gracie's closet.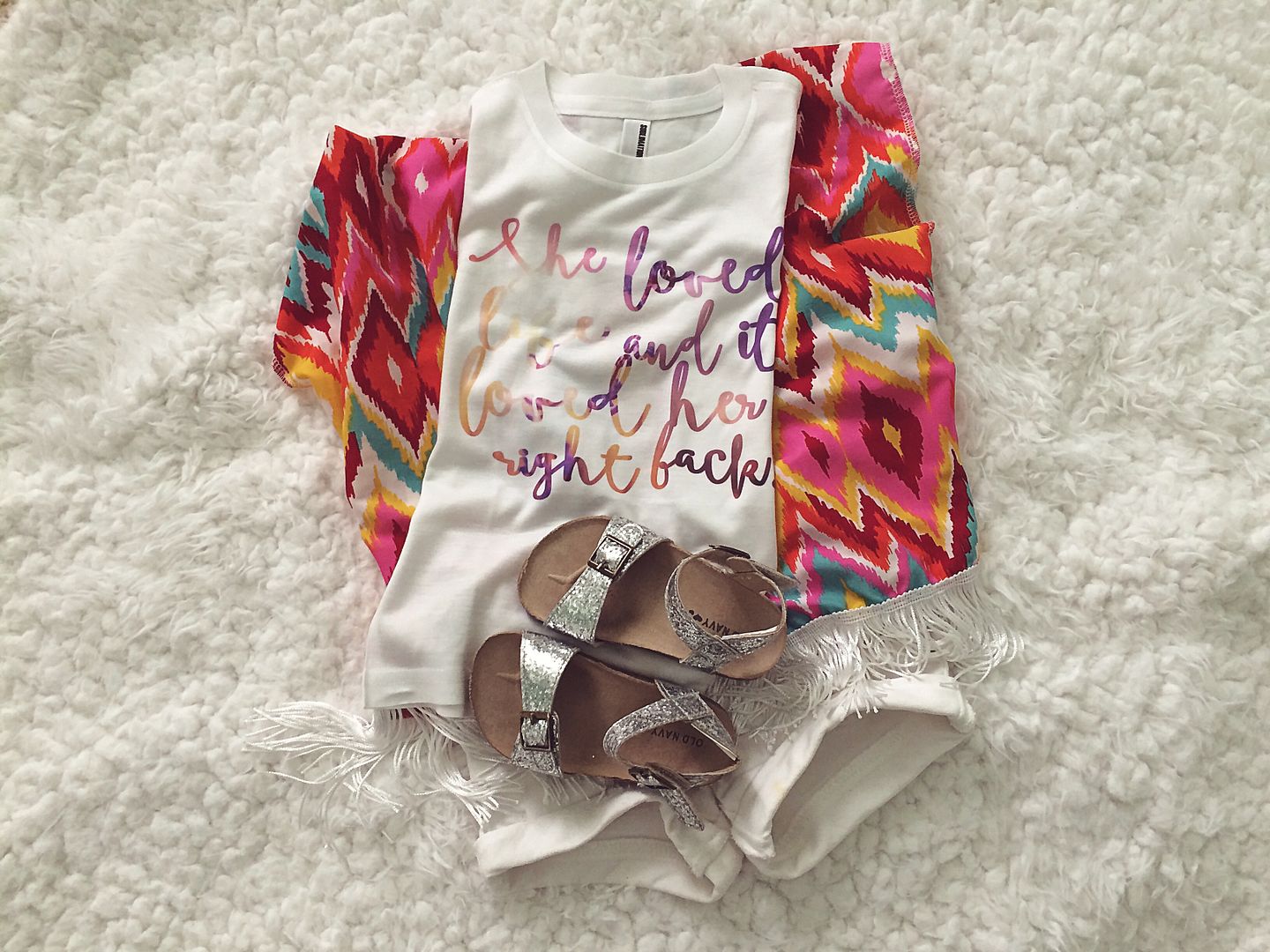 "She loved life and it loved her right back."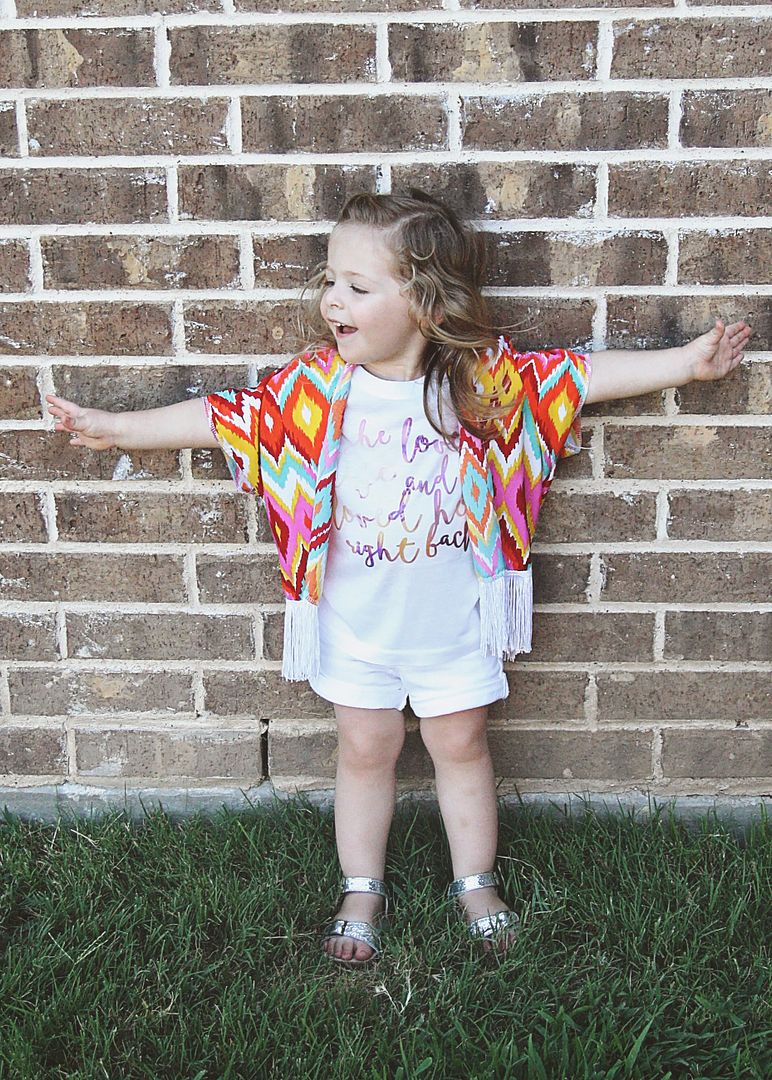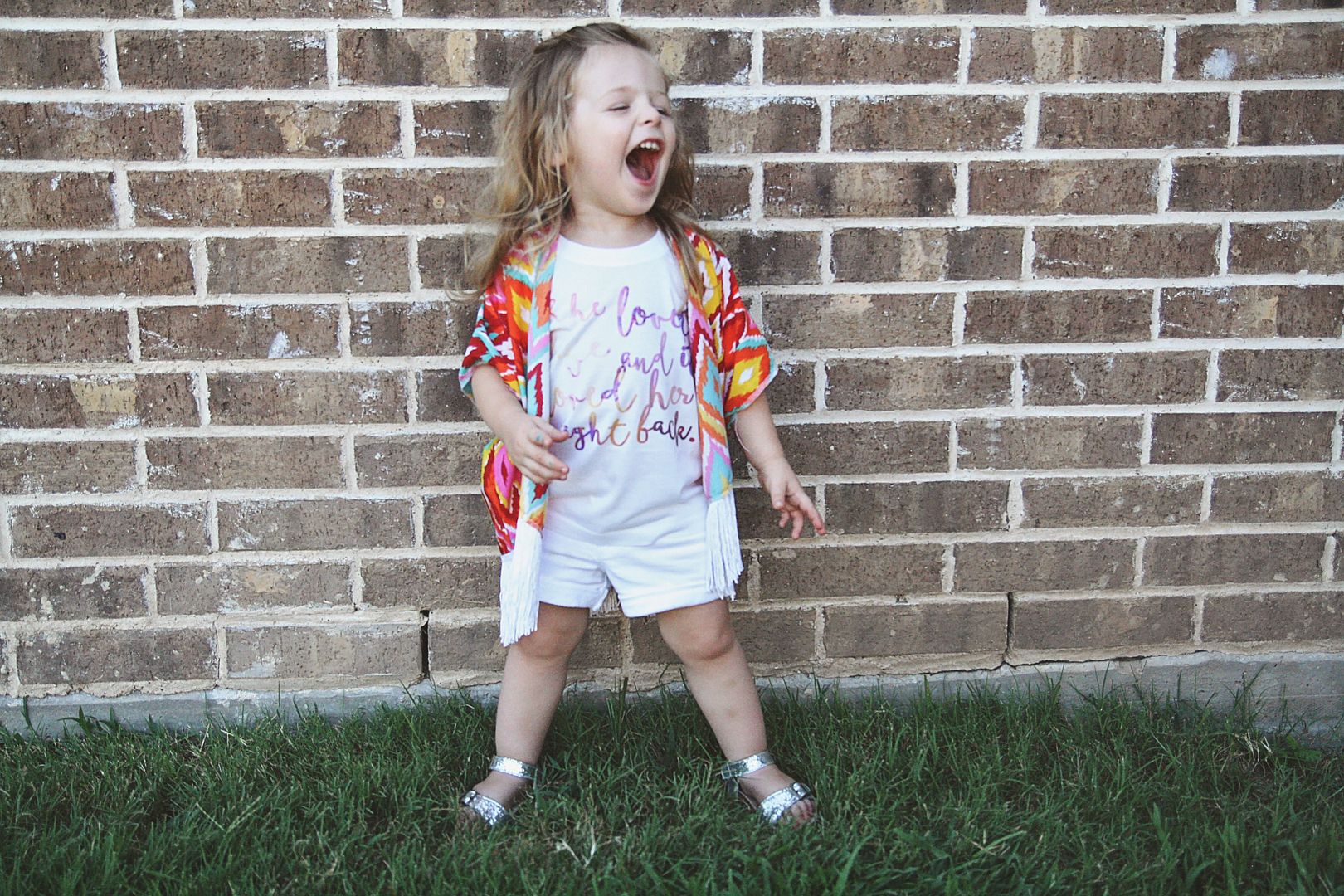 Yep, I'd say that pretty much sums it up.
They also generously sent their
Inner Beauty Tee
, which is just as fun.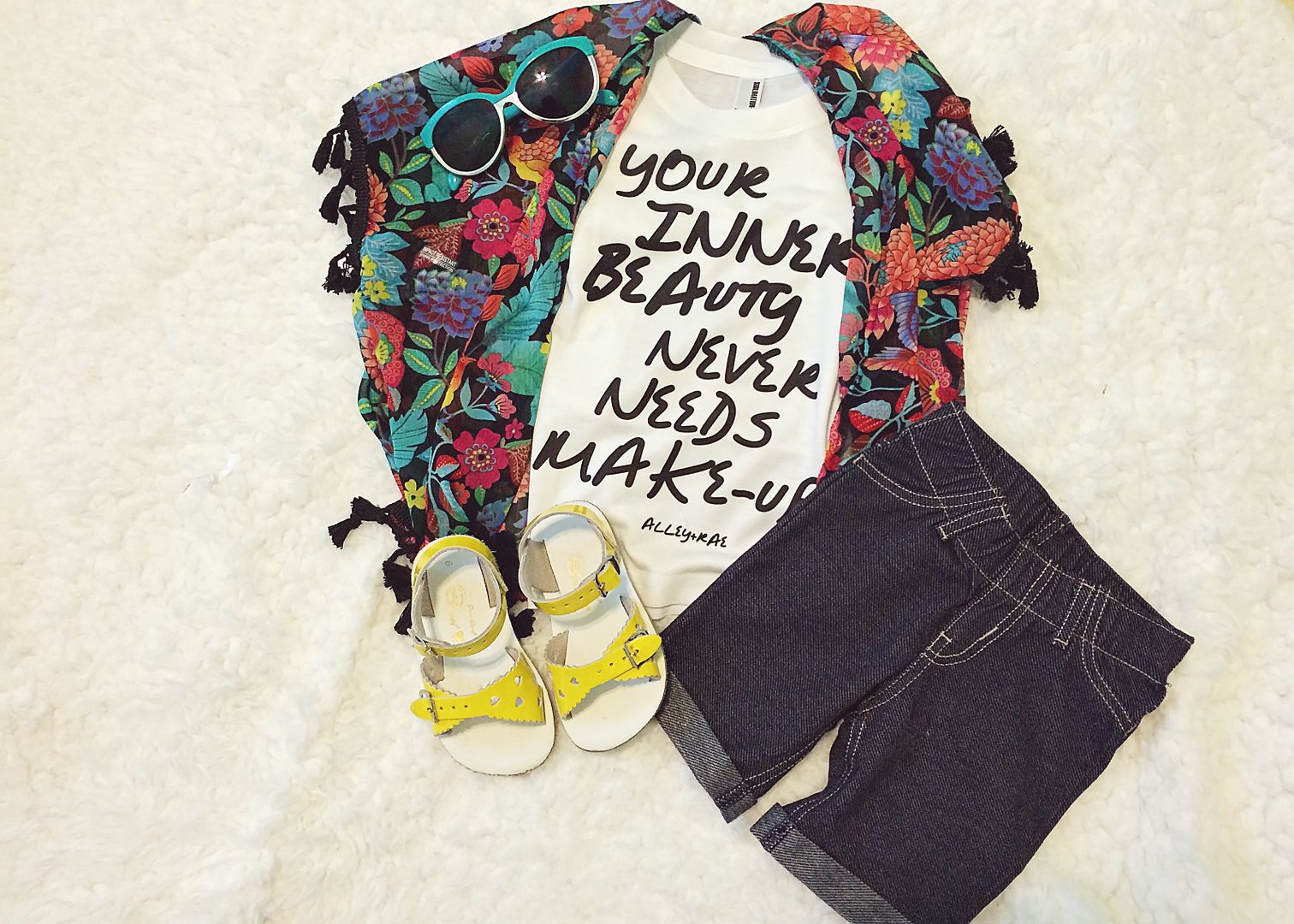 I styled this one with another kimono, some bright Saltwater sandals, and, of course, some shades.
The product is fantastic, but the thing I love most about
Alley+Rae Apparel
is the way their clothing promotes positivity and optimism and, of course, inner beauty. You guys know how
nerdy I am about that stuff
.
You can find more from them here:
Website Link:
www.alleyandrae.com
Facebook:
facebook.com/alleyandrae
Instagram:
instagram.com/alleyandrae
Twitter:
twitter.com/alleyandrae
And I've got a treat for you guys, too! Use code "LOVELY15" for 15% off your
purchase
. You'll love their stuff, I promise.
Happy shopping, friends!
*
I received these products in exchange for a blog review, but, as always, all opinions are my own.