My sweet, lovebug of a niece turned two in May. It completely
blows my mind
when I think about it, because, to me, she's still
this
little elf-eared, bald-headed pumpkin.
She seriously is the most loving child I've ever been around (she often goes up to strangers and hugs them... we may need to have a chat about stranger danger - ha!), and her spirit is infectious. But she's so darned busy that I can almost never get a picture of her!
I managed to snag this one a few weeks ago, and it just screams Stella Jo to me: happy, beautiful, and just a little bit wild at heart. So I played around with different actions in Photoshop Elements...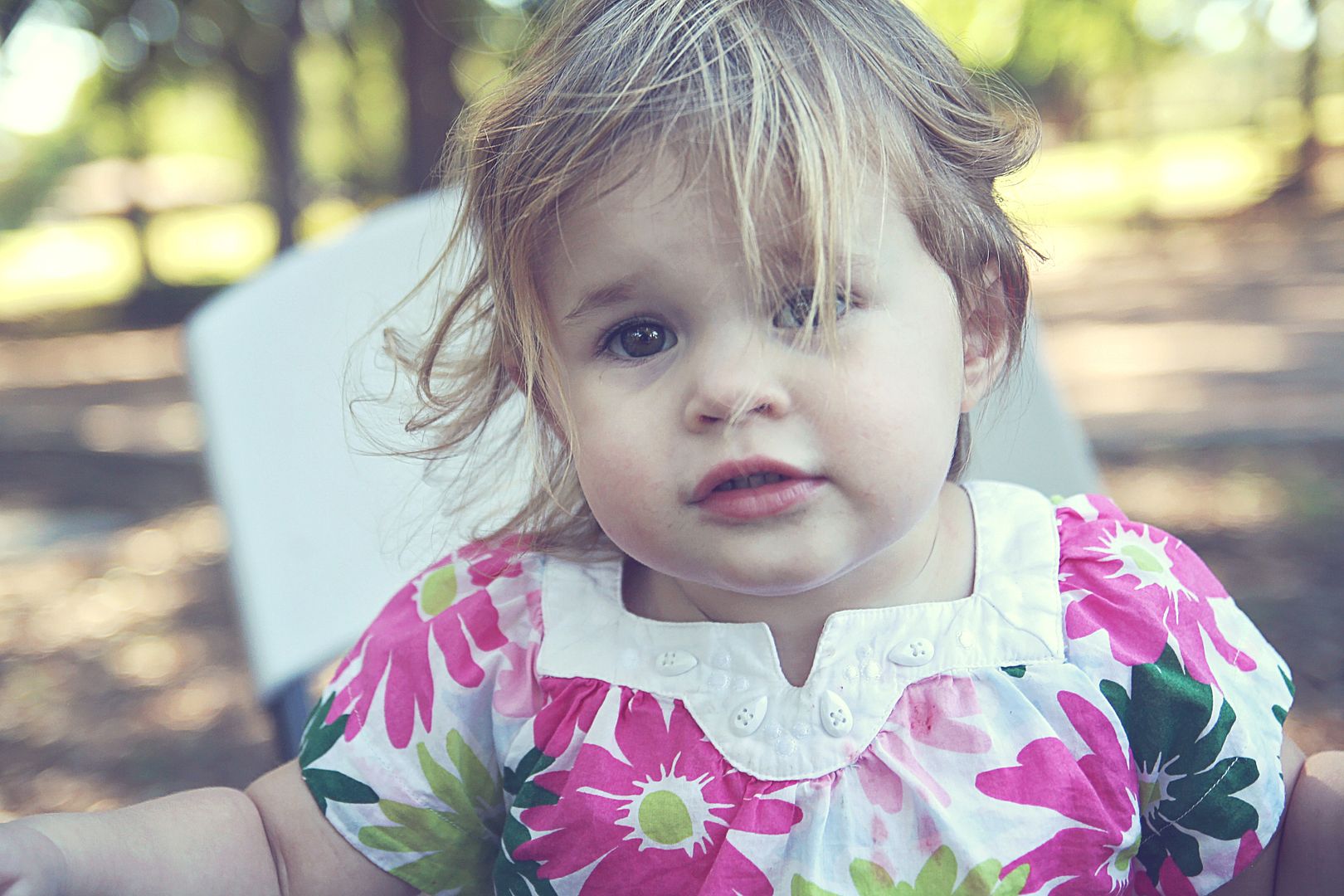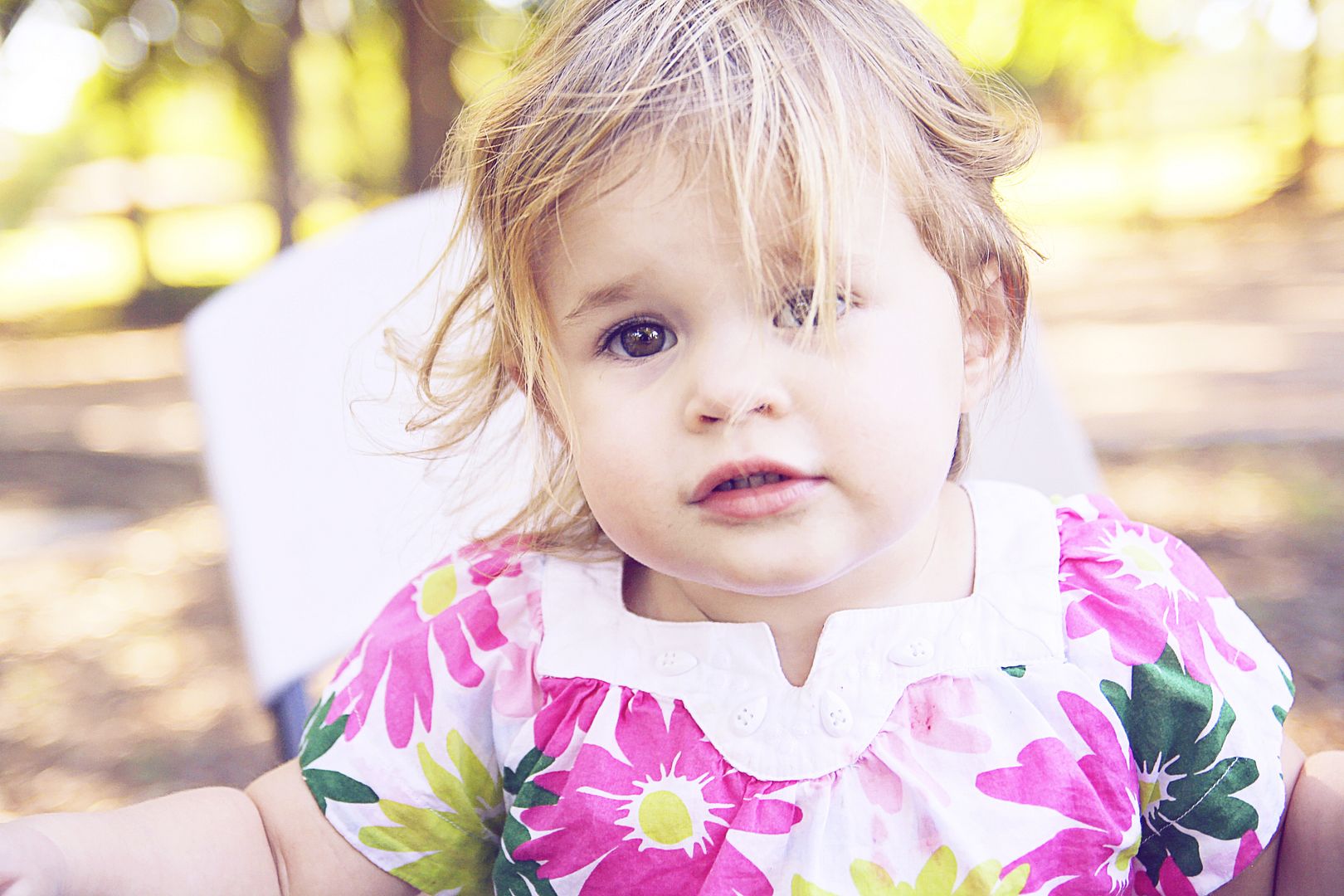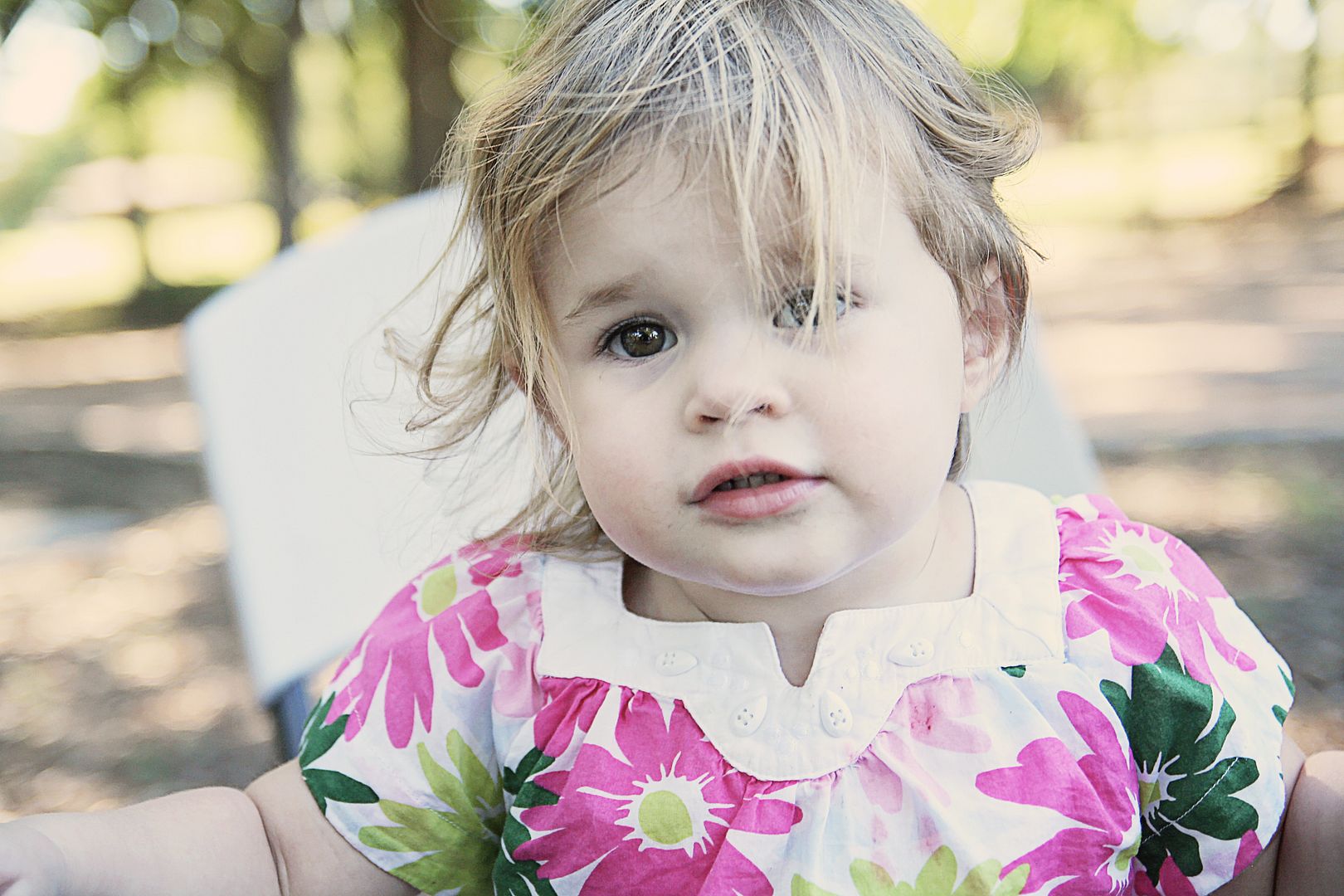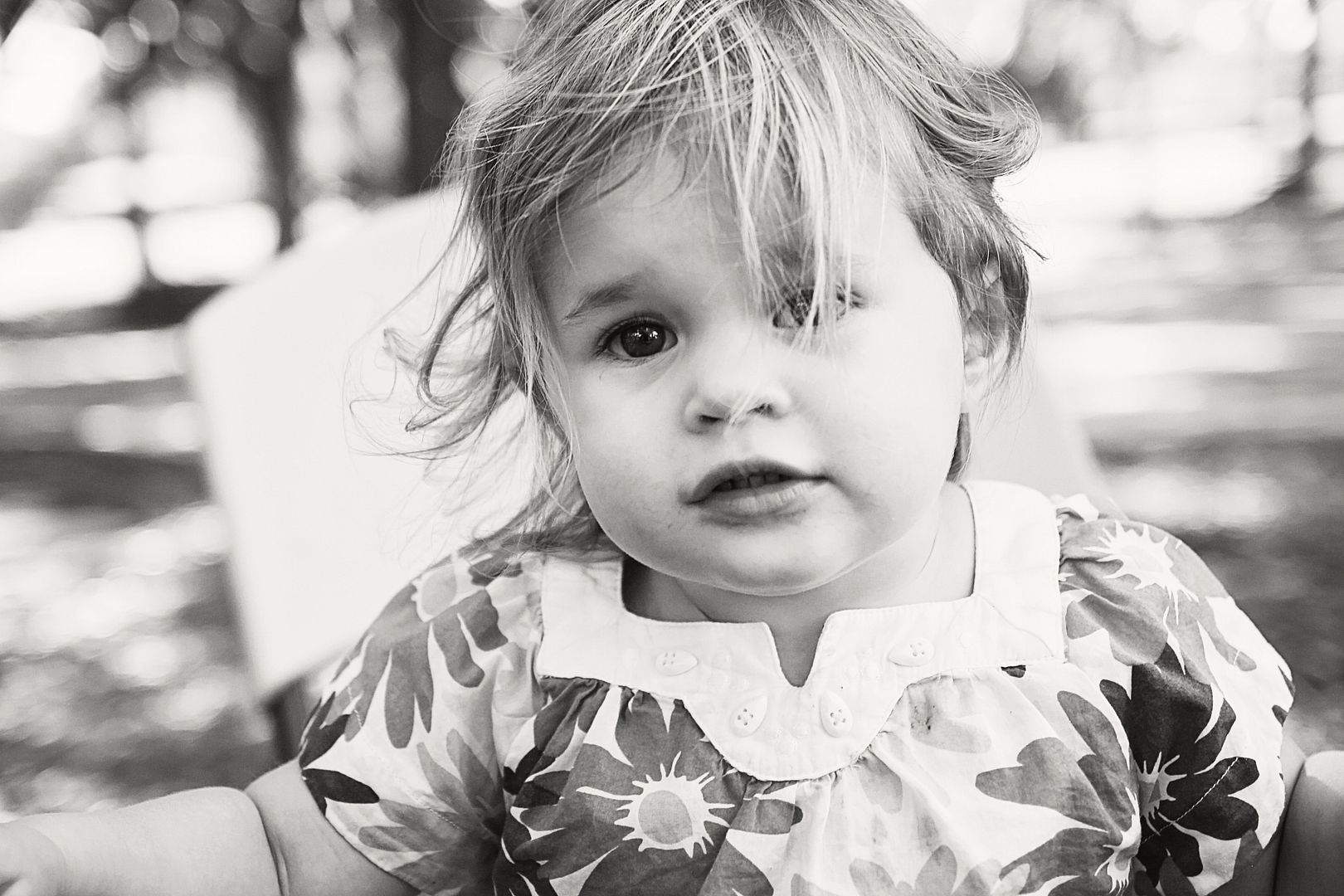 She's a doll, and I can't WAIT to see her meet her
little sister
in a few months. :)