Y'all.
My mom and I leave for New York TOMORROW.
My excitement is off the charts, and I can practically taste the Magnolia cupcakes already.
I have had to
really
resist the urge to schedule out our activities by the minute. I ended up feeling pressured to plan out our
Paris
trip that way, and I think we probably missed out on some of the magic of the city because of it.
My
last trip to New York
with my college roommate and my trip to
London
were so magical partly because I sort of just explored both cities without an itinerary. I want to try and recreate that magic for my mom because she has never been to New York before, and I remember how incredible I felt standing in the middle of Times Square for the first time, marveling at the lights and the people. I want that for her.
But there are a few things we won't leave without doing.
First, we obviously have to stroll through Central Park since a repeat visit is on my
30 Before 30 list
.
We're also seeing Wicked because... well, it's
Wicked
.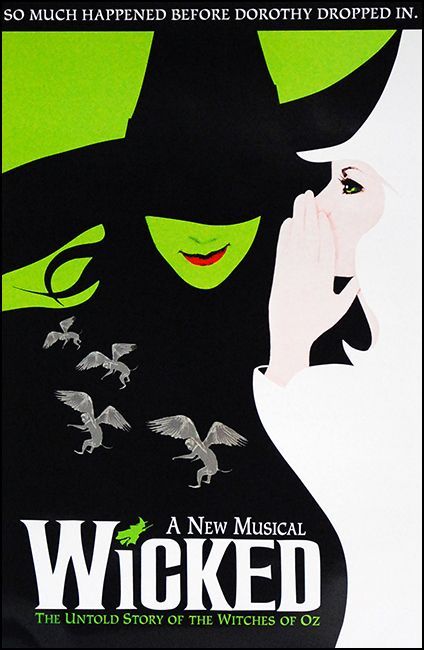 We're also definitely squeezing in, at some point, the 9/11 memorial and museum, the Metropolitan Museum of Art, Grand Central Station, tea at the Plaza, strolling down 5th (and through the financial district), Little Italy, the High Line, going to the top of Rockefeller Center, and St. Patrick's Cathedral. Among (many) other things.
Just looking at our list of must-sees is making me tired, but we're going to have a blast. And mostly I'm just excited to spend some much-needed quality time with my sweet mom.
As always, I'll be Instagramming our adventures. You can follow along at
@mrshargrave
.
See you soon, Manhattan!