Time for another
StitchFix*
review, friends! (For a rundown on StitchFix and how it works, see
this post
.)
My stylist was ON POINT this month.
First, she sent this gorgeous wine-colored sleeveless top. (Did you guys know that Pantone's Color of the Year is
Marsala
? I think it's just so, so pretty.)
I paired it with this black, lapel-less blazer they sent a couple of months back and wore it with black skinny slacks to court last week. So I'm obviously keeping it. It drapes in a really pretty, flattering way, and the cowl neck is fun, too.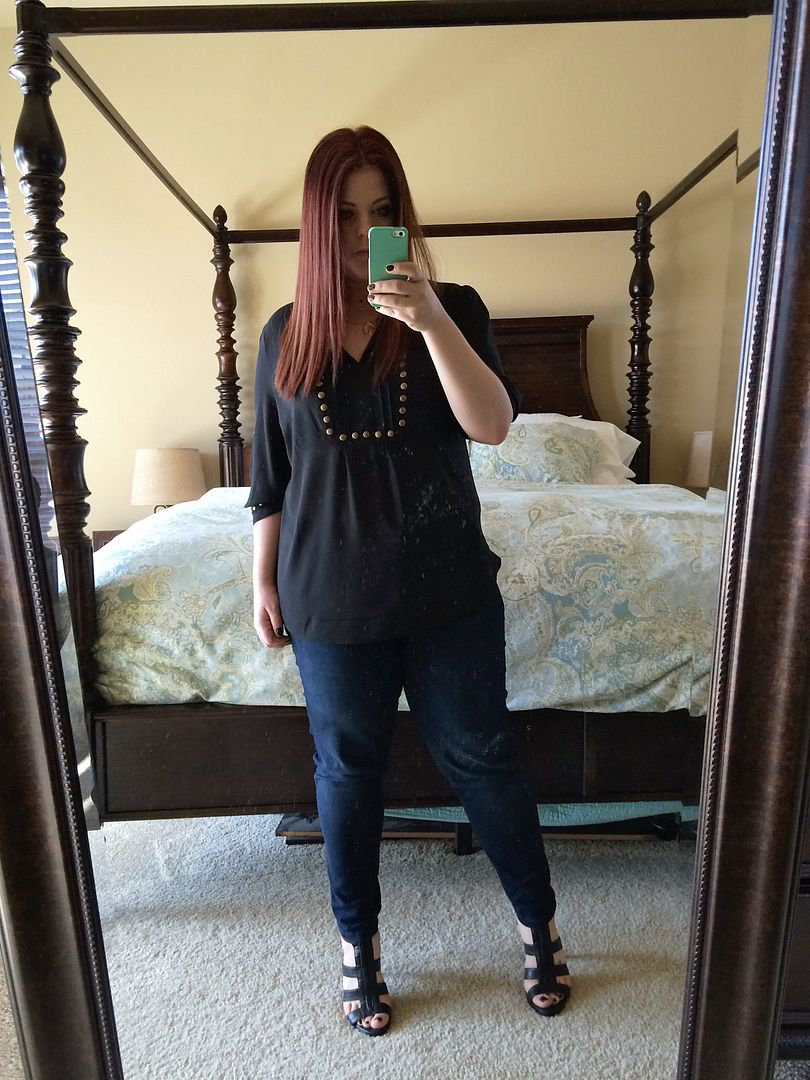 Y'all. If I could marry this shirt, I totally would. It's black with 3/4-length sleeves and has the most fabulous brass, studded detail. And it's long enough to cover my derriere, which is always a plus. Definitely keeping this.
I'm also keeping this sweater. So cozy, decent length, and a flirty fit.
Unfortunately, they sent me this chevron shirt in an extra-small. Ha. I'm tempted to point out their error to them, but in all honesty, I probably wouldn't have kept it anyway. I'm not in love with the fabric, and it's sheer, which can be annoying.
The jeans were fine, just a little snug, but at $80, I'd rather them fit perfectly. So they're going back.
I'm still loving the fun and convenience of
StitchFix
. I'm also loving doing these posts for you guys. How do you guys feel about them? Fun? Annoying? Meh?
* These are referral links. I'll get a small credit if you sign up, but I love StitchFix, and you should check them out even if you'd rather not use a referral link. It's just www.stitchfix.com. :)