It's Thursday. Thus, here are
some stuff
and
some things
.
– I'm really cheap about jewelry. I basically refuse to spend more than $20 on any one piece, and that significantly limits my purchasing options. (It also means that I occasionally get green skin from the cheap, crappy stuff I buy. Micah freaked me out the other day when he told me my neck was green. I guess that means it's time to retire my favorite gold chain necklace that I bought on clearance at New York and Company a few years ago...)
So imagine my delight when I went to the mall with my sister-in-law and found this cool Cleopatra-esque statement necklace on the clearance rack at Dillards for $12.
Also, if you don't have a pair of matte nude pumps, I highly recommend them. I have eleventy billion pair of patent leather nude pumps, but I bought a matte pair after one of the girls at work wore them, and I wear them with everything now. I think they look especially polished with skinny slacks. (And praise the Lord for shoes that make my legs look much longer than they really are.)
– Gracie's sick. She's had a slight cough for a couple of days, but this morning she woke up with a 101 degree fever and snot all over her face, so Micah's staying home with her and stealing all my snuggles.
– Did you see Mockingjay yet??? I caught it on the evening of Black Friday and really loved it. But... if you read the books, you know that there's really only one logical place for them to split the story to create two separate movies. Unfortunately, that means that the first movie must necessarily be super slow and drawn out, while they'll have to have to cram all the action that happens in the second half into the next movie. You're left wanting more, which is probably what the producers want,
– I broke down and bought some Younique maskara (or
Moodstruck 3D Fiber Lashes
, as they call them). I didn't think to mention it on here because I figured everyone had already heard about it, but maybe you haven't. It's not something I wear every day, particularly because I think the mascara that's
currently in my makeup bag
does a pretty great job. But sometimes it's fun to switch things up.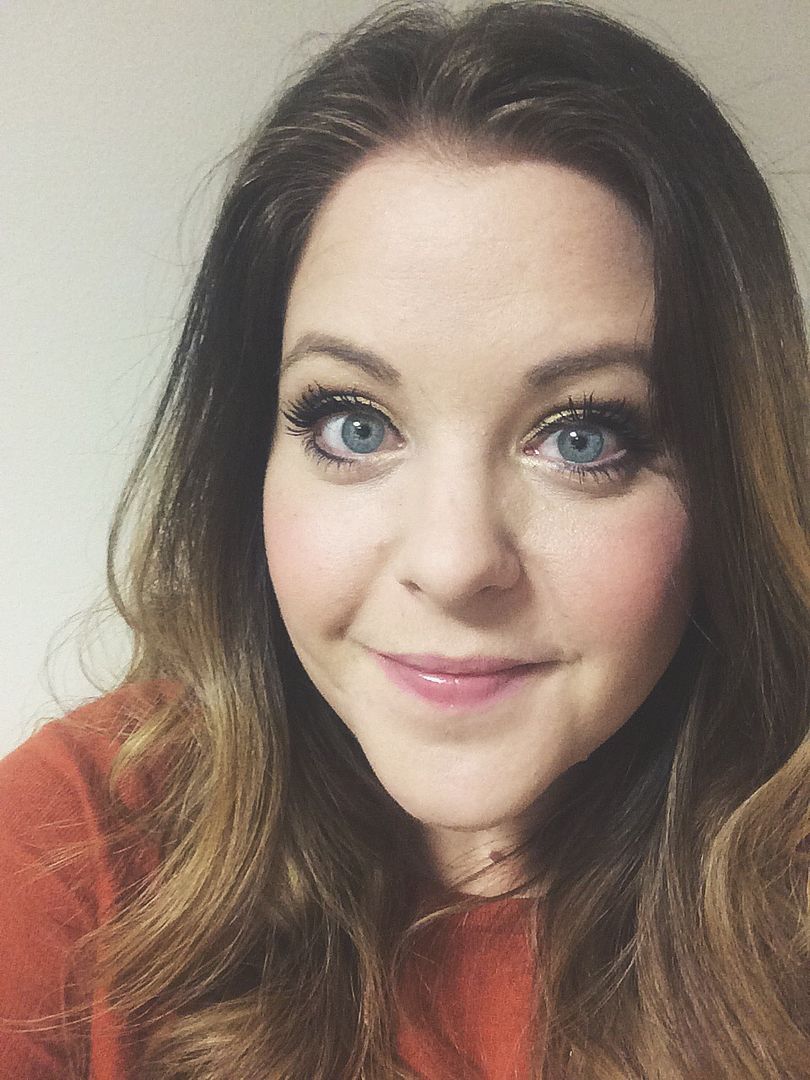 What a
real
blogger would do is show you a comparison picture with Younique on one eye and their regular mascara on the other. But we all know I'm not a real blogger, so you'll just have to settle for an early morning selfie with brows that need plucking and hair that needs combing.
If you've got stuff and/or things that need sharing, link up with
Kristin
and
Joey
!