... I'm nearly done with my Christmas shopping. And the crazy thing is that I've been nearly done for a solid week. Given that I'm always the crazy lady scrambling to finish up on Christmas Eve, this is fairly significant. I even remembered to pick up gifts for the people I generally forget (Grace's teachers, people at work, etc.), so I'm basically feeling like a rock star.
... except for the fact I'm still sick. I got prescriptions for a Z-Pak, a steroid, and cough pearls last week and was told that I have bronchitis. Here's hoping I start feeling like a human again soon. The gym feels like a distant memory, and I can already feel my muscles disappearing.
... We went to my firm's Christmas party this weekend.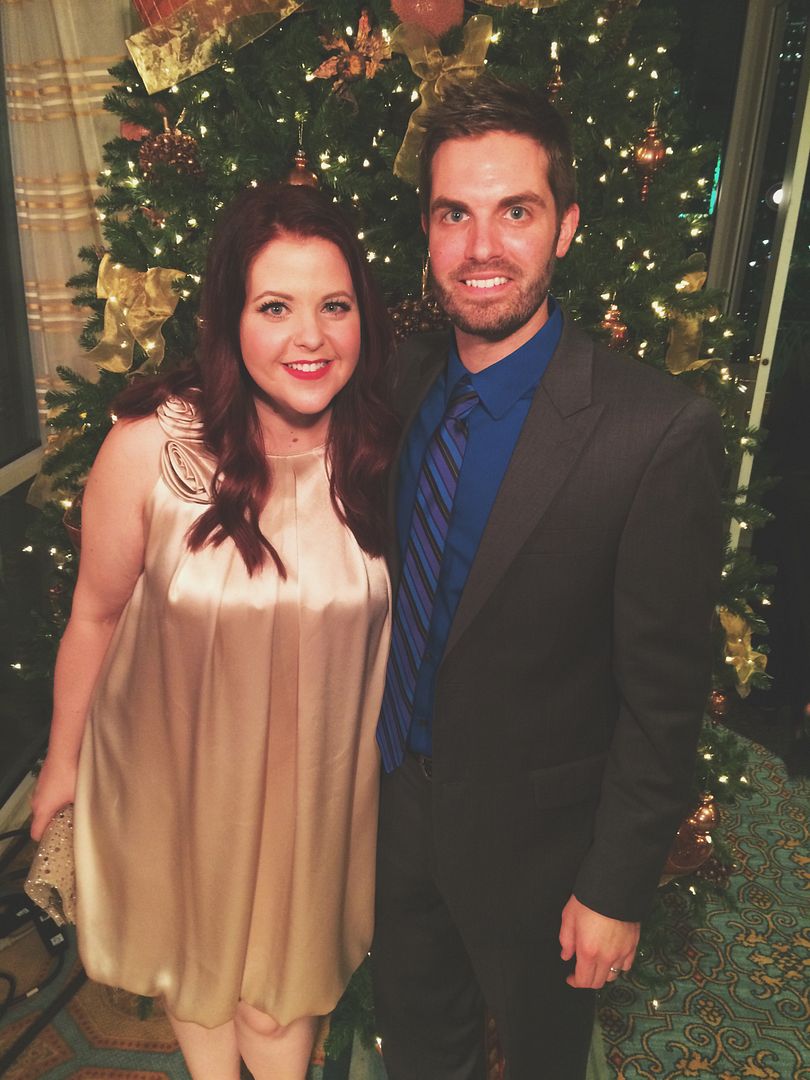 It was a spectacle, as usual, and we had a great time catching up with people I hadn't seen in awhile.
... Also, did you notice that my hair looks significantly different? I colored it a dark red color last week for the party (my roots had grown out to an embarrassing length). I'm still getting used to how dark it is, particularly given that it was lighter than it had been in a LONG time before I colored it, but it's a fun change.
... Grace has been particularly adorable the last day or so. After the hell that was
last week
, I've been so thankful she seems to be back to her sweet, little self again. Last night as Micah was getting her out of her car seat, she kept insistently saying "buuu-fly," and he finally realized that she was demanding butterfly kisses. She has also been requesting that we watch Frozen and Brave at night before bed, and she sings along with "Let It Go" any time it comes on.
... Some days I just want to press the pause button and revel forever in these sweet moments with my little one.
And that's what we've been up to. How about you guys?