I know you guys have heard of
Influenster
. But just in case, here's a blurb from their
website
:
Influenster is a community of trendsetters, social media hotshots, and educated consumers who live to give opinions of products and experiences.
Influensters meet here to learn about new products from our favorite brands as well as review the products they already use in their day-to-day lives!
We invite our most active and social media savvy members to participate in exclusive rewards campaigns. . .
So basically, you sign up and occasionally complete surveys to determine whether you're eligible to receive any of their VoxBoxes, which contain free products to try and review. I joined because (1) I like trying new products and (2) I like getting free stuff. So I was super excited when I was selected to try out the #XOVoxBox.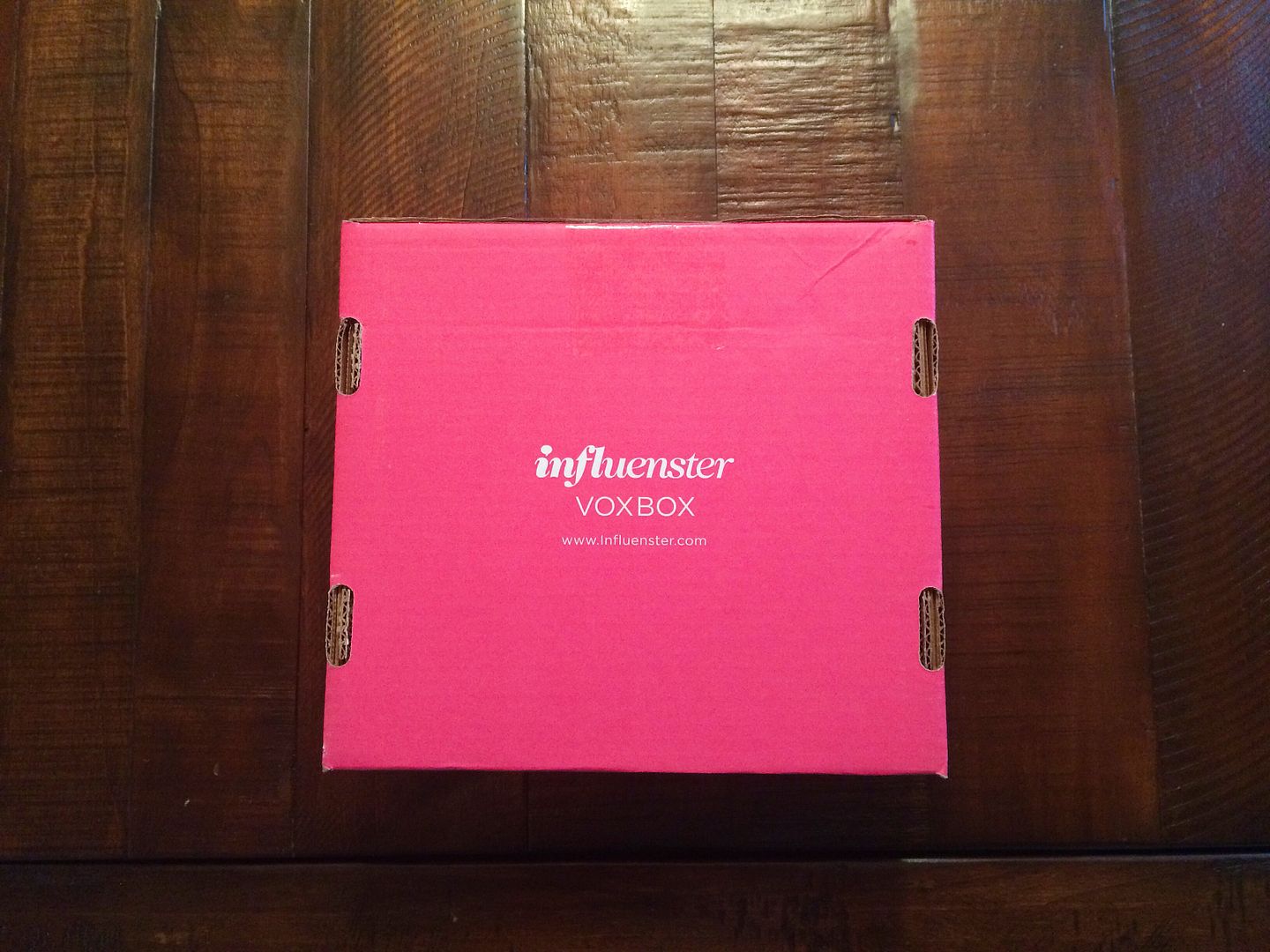 Here's a rundown of what was in the box and my thoughts on all of the products.
John Frieda FrizzEase Beyond Smooth Shampoo, Conditioner, and Frizz Immunity Primer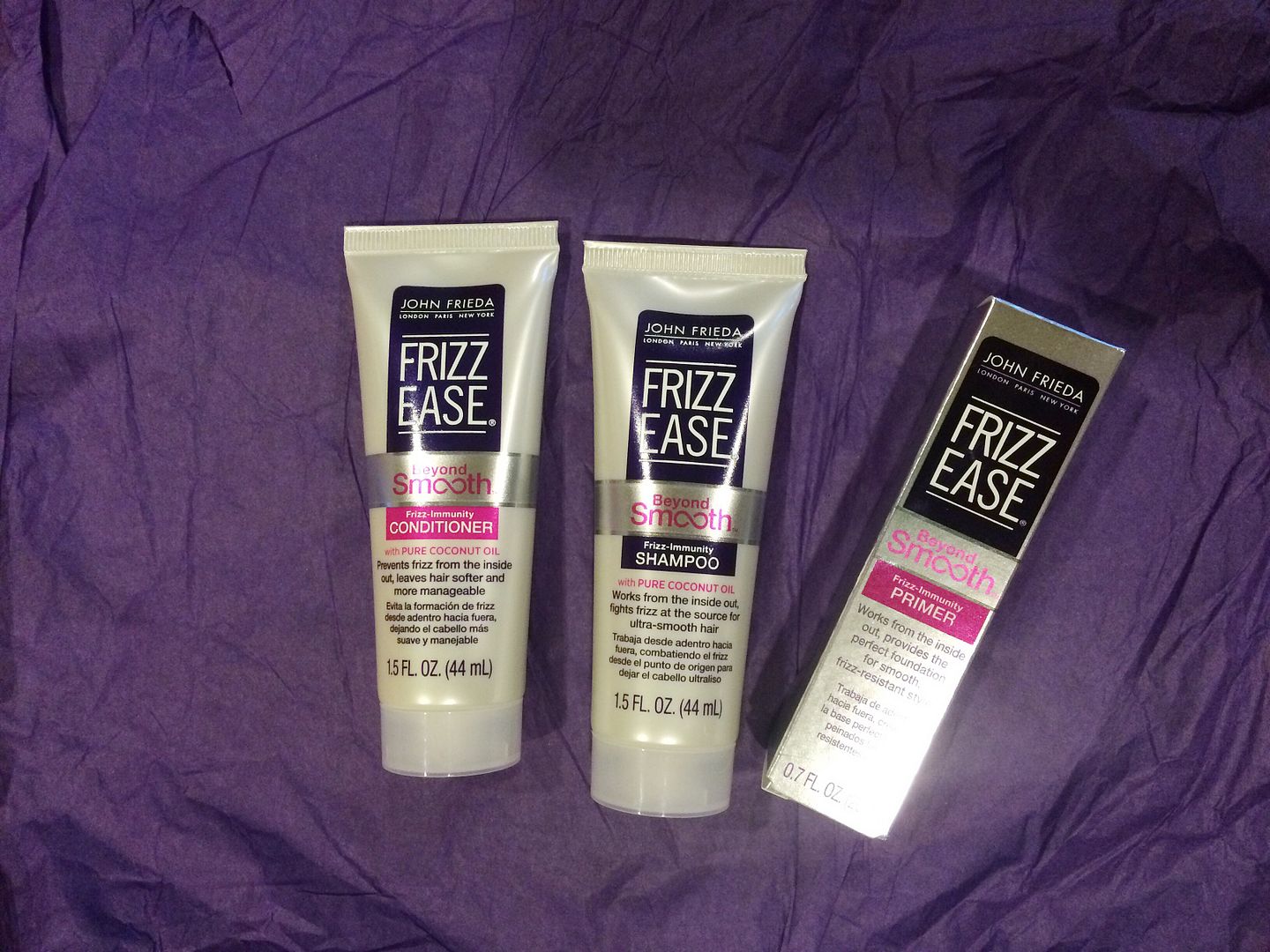 I'll confess that, while I really do like John Frieda products, I've been faithfully devoted to
Wen
for the last year or so. So I wasn't expecting much from these products.
I was honestly pretty blown away by the results. Maybe my hair just needed a little variety, or maybe this stuff really does work well to smooth out hair with a lot of texture, but it worked wonderfully. The shampoo didn't lather quite as well as I expected, but I did my usual two wash/rinse cycles, and my hair felt super clean. The conditioner was great and left my hair feeling super silky.
Now, I still use
Kerastase Elixer Ultime
, so my standards are
really
high when it comes to smoothing/glossing products. I think the primer did a great job, particularly for the price point.
After using the shampoo/conditioner, and primer, I let my hair air dry, and here's what it looked like.
My hair has a
lot
of texture, so this is
really
tame and smooth for me. I actually went out for lunch and errands without straightening or curling it, which I never do.
Considering the system as a whole, I would definitely recommend it, especially for the price. My one complaint is that it isn't sulfate-free, which might make it a deal breaker for me. (Or, at the very least, result in me being willing to use these products only just before I get a fresh color, when my hair is already pretty faded.)
Colgate Optic White Toothbrush and Whitening Pen + Colgate Optic White Express Toothpaste




I've been looking for whitening products, so I was super excited to try these. The toothbrush is really great and leaves my teeth feeling really clean, but I currently use a spinbrush, so I may not end up using this forever. The whitening pen is a little strange. The idea is that you apply the whitening gel just after you brush your teeth and leave it be. No rinsing -- you just apply it and go. But it feels and looks strange on your teeth for at least fifteen minutes after application. So be warned.

The toothpaste tastes very strongly of hydrogen peroxide, but that's fairly standard for whitening toothpaste.

In terms of effectiveness, I can tell a slight difference in the brightness of my teeth, but I've only been using these products for a couple of days. So maybe they'll look even better in a couple of weeks? I'll try to remember to report back.

Skinfix Hand Repair Cream



I'm so conflicted on this product. On the plus side, it works fantastically. As soon as I put it on, my hands feel incredibly soft and smooth, and I love how well it works.

But.

It smells fairly terrible. And I'm not sure I can get over that.

Tide Pods Plus Febreeze
I forgot to take a picture of these, but you've all seen Tide products, right? That orange is fairly distinctive. :)
Tide brought their A-game and sent a full-size bag of these pods, which will likely last us several months. And I'm almost certain I'll buy more then we run out. Mostly just because the pods are super convenient, the clothes seemed sufficiently clean, and they smelled amazing. Those are my only real criteria for laundry detergent. Glad I got to try these.
Coupons
– eBay Guides Campaign: $25 credit for preparing two eBay guides
– Land's End
– AdoreMe Lingerie
I probably won't use any of these because I'm not very interested in these brands.

And there you have it! Thanks, Influenster, for all the free stuff!