Y'all, my
Stitch Fix
stylist
killed it
this month. After last month's
misses
, I went back and edited my
style profile
, added some new stuff to my
Pinterest board
, and left a detailed note for my stylist with some general pointers and preferences. And she totally listened. I kept everything!
Crescent Sage Dress ($74)
This dress is perfect for summer. The fit is flattering if you've got curves, the crochet detail is gorgeous, and the print is fun and trendy. It's a teensy bit short for my taste, but I feel like adding the jean jacket gave me the ability to go a bit shorter without feeling like I was showing everyone all my goodies. Totally kept it.
Papermoon Bankside Split Neck Tunic ($64)
This tunic is so me. Like, if I saw this in a store, I'd make a beeline to it. Fit = perfect. Style = perfect. White for summer = perfect. Kept it.
Daniel Rainn Hydie Floral Print Crochet Detail Blouse ($68)
This shirt is also so very perfect, and I totally kept it. I love the floral print, the crochet sleeves, and the flowy fit. It's long enough for skinny jeans, and it'll look great layered underneath my favorite lightweight cardigan for work.
Papermoon Upland Embroidered Tunic ($54)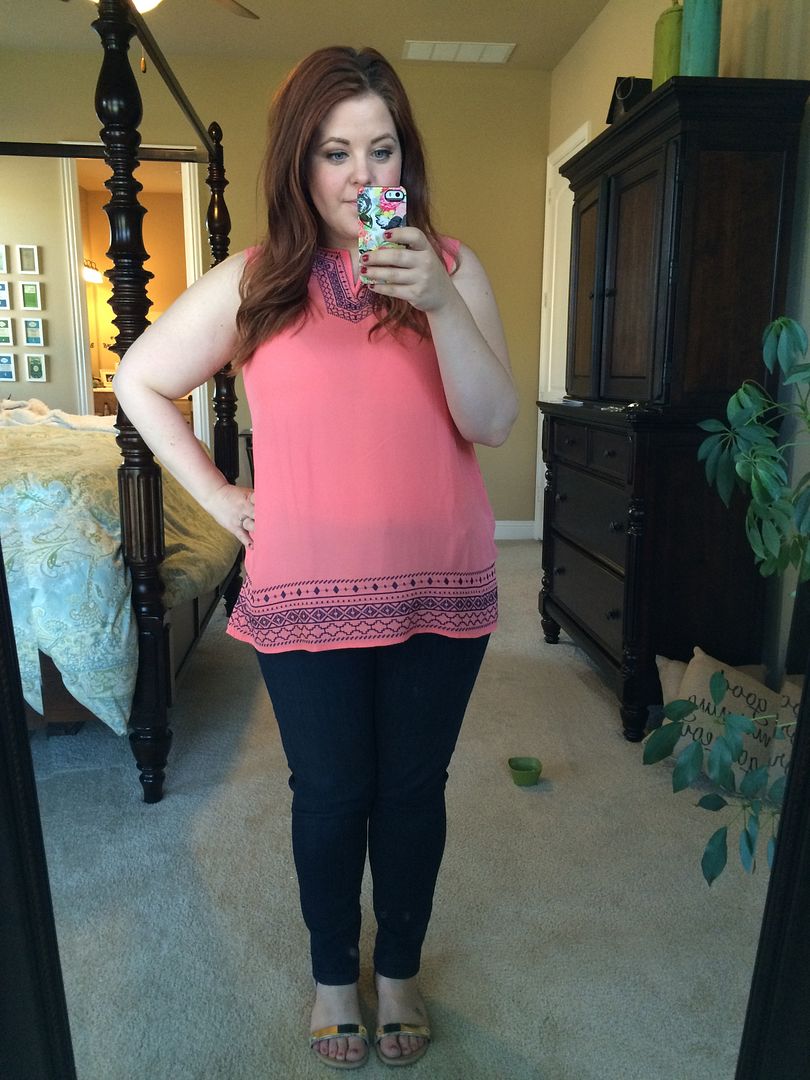 I kept this one, too. You can see that it's a bit sheer, so I'll probably wear a nude cami underneath. But the length is great for skinny jeans, and the color is fabulous for summer. I'm also majorly obsessed with the high neckline, which you can't really see in this awkward mirror selfie, but trust me. It's great.
Bancroft Alize Hammered Oval Bracelet Set ($28)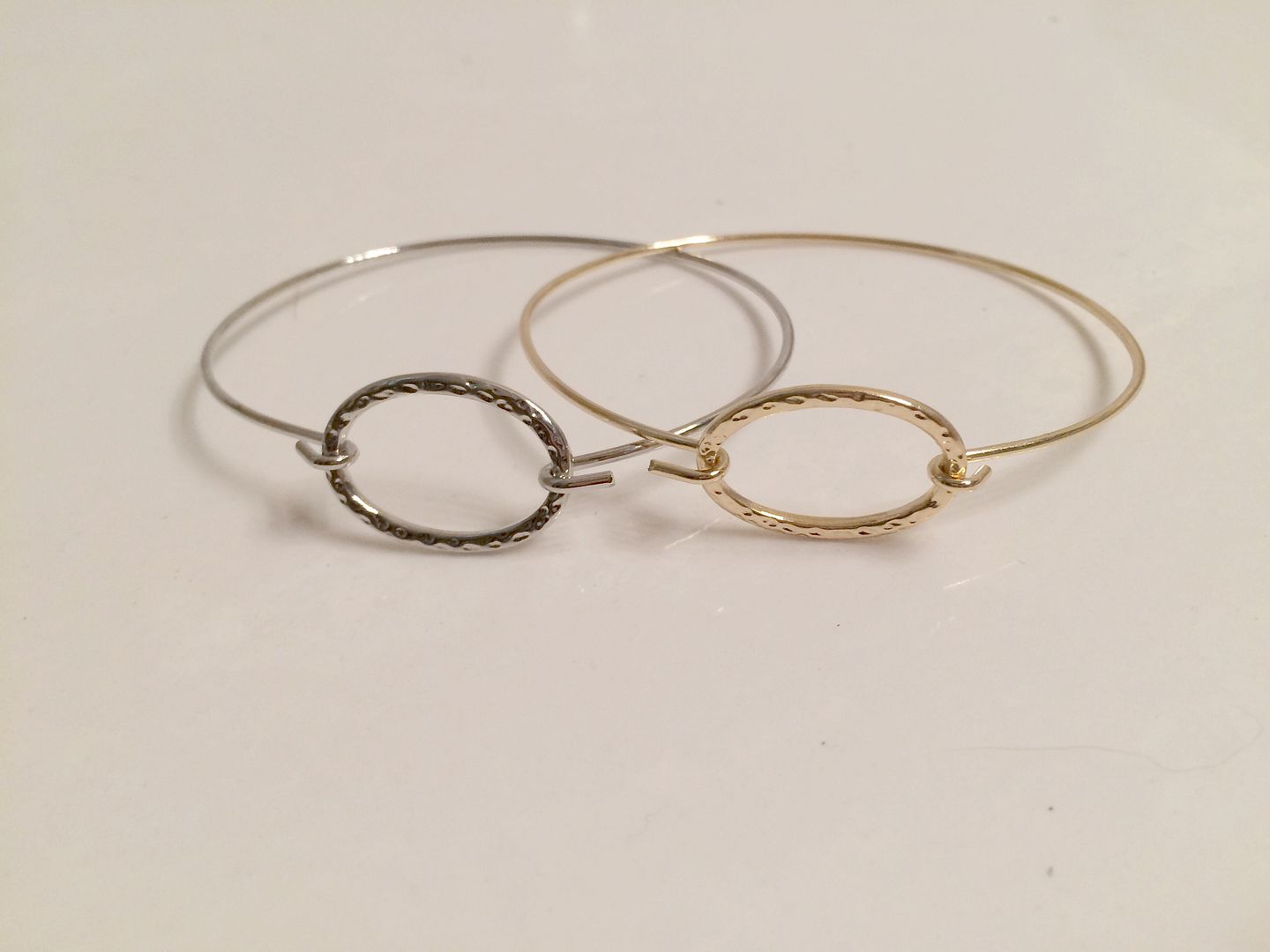 These little bracelets are so dainty and classic! And I love that I got both silver and gold versions. Kept these, as well.
Have you tried
Stitch Fix
yet? It's seriously my favorite indulgence each month. The surprise of the box is a blast, and I'm honestly just
way
too busy to spend my time searching for fashionable clothing. I like being able to keep my wardrobe updated and current without having to step foot in a dressing room. Plus, I have so much fun playing dress up with this little photo bomber.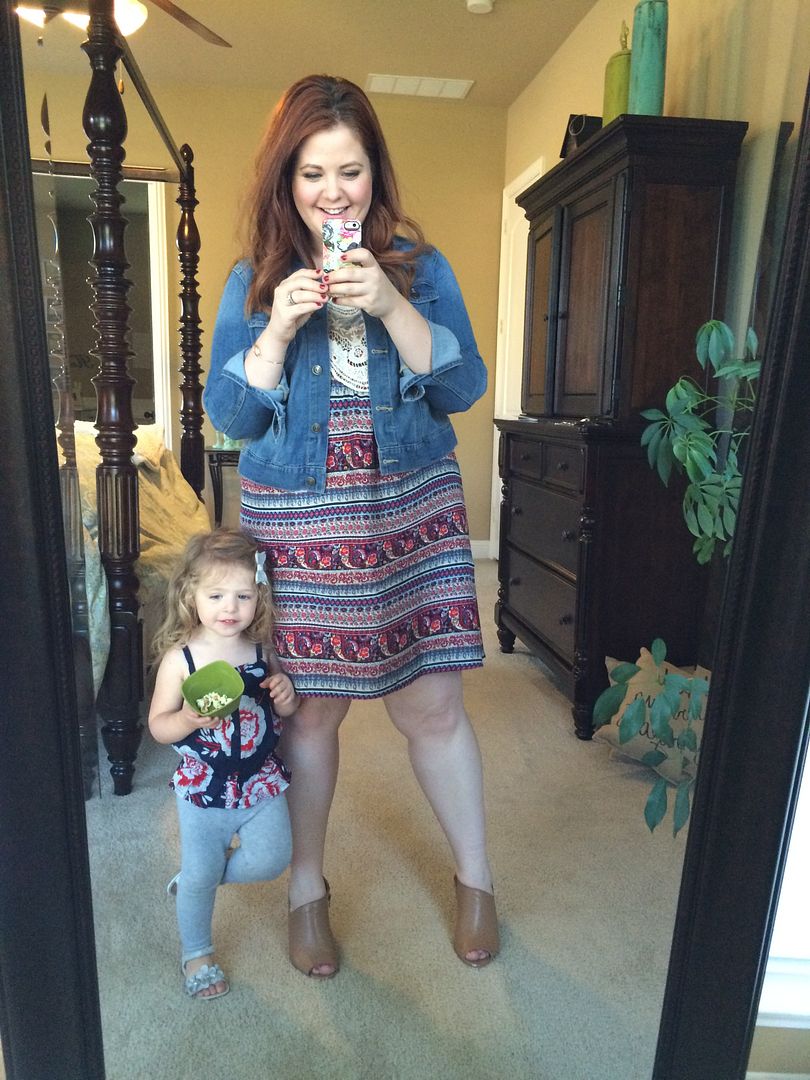 **
All links in this post to StitchFix are referral links, but I love this company and do these posts because they're fun. Over and out.