A good, but not
great
, month with
StitchFix
. My stylist nailed it fairly well on style (three items were on my
Pinterest board
!) but the details were just slightly off. But I did find one keeper. Scroll on down to see what it was!
Gilli Sina V-Neck Printed Maxi Dress ($74)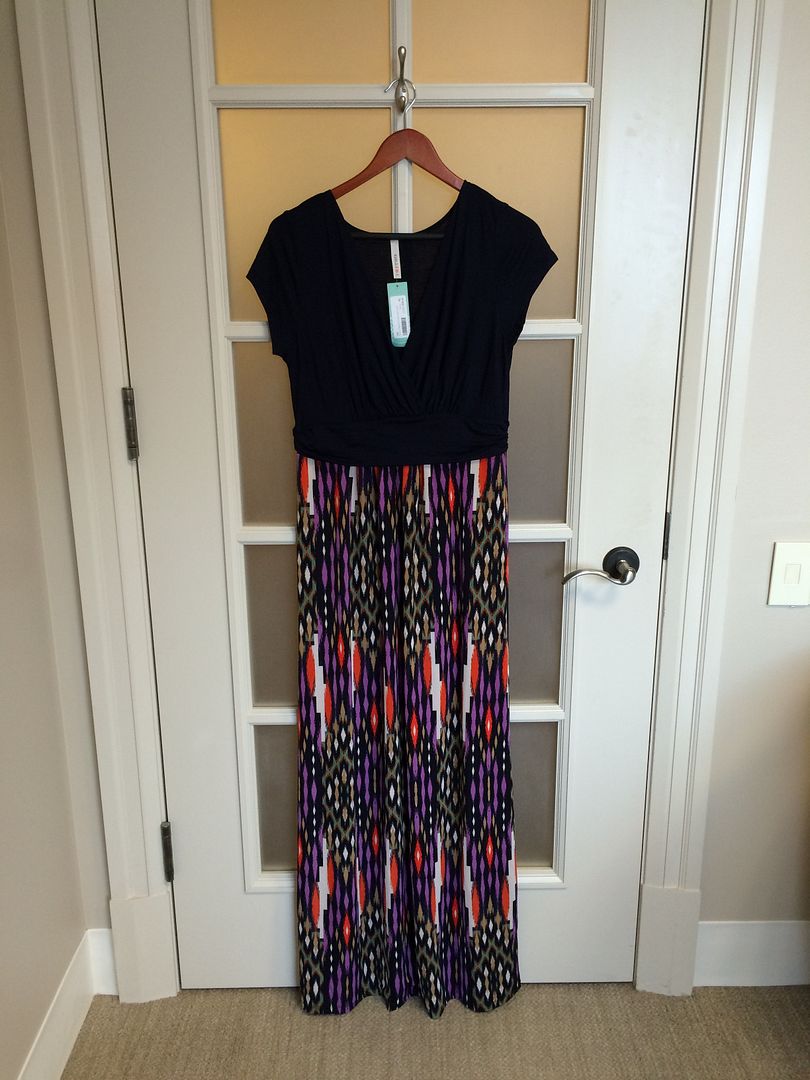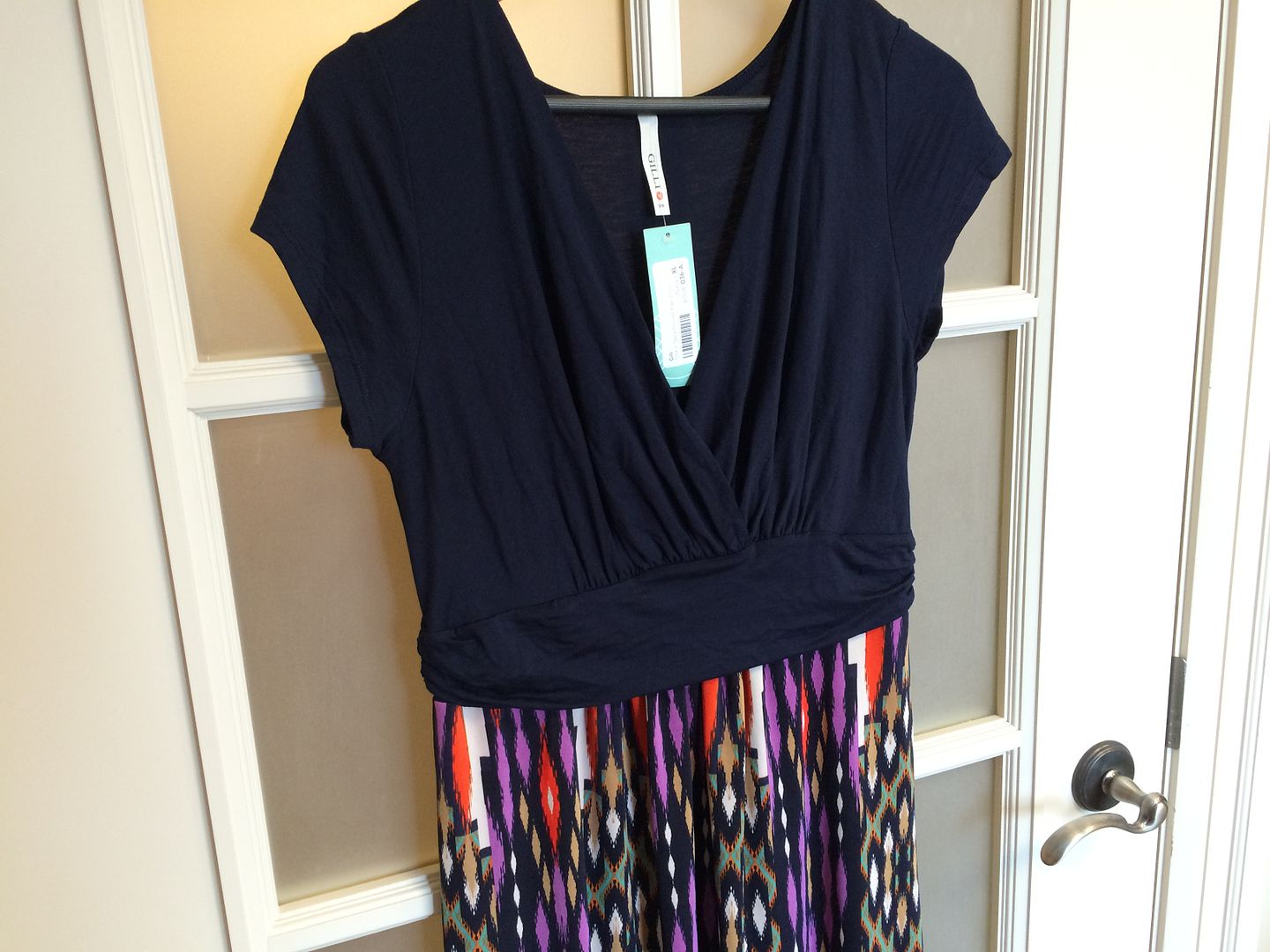 I had pinned this dress because it looked fabulous on someone else. But on me? The fabric looked strange, and my, ahem, bosom was abundant. Not a good look.
Brixon Ivy Ronan Maxi Dress ($78)
I also pinned this one and LOOOOOOOOVED it. Like, wanted to marry it. The coral color is perfection, and the waistline is so flattering. But it seems to run a bit small and was a smidge too tight on my tummy and derriere. Begrudgingly, I sent it back.
Zad Elvira Natural Stone Pendant Necklace ($34)
I wanted to love this but didn't. The color of the stone was very blah to me, and the gold chain and setting looked pretty cheap. I do want a natural stone necklace of some sort, but this wasn't quite what I was looking for.
Skies Are Blue Kaia Crochet Trip Top ($54)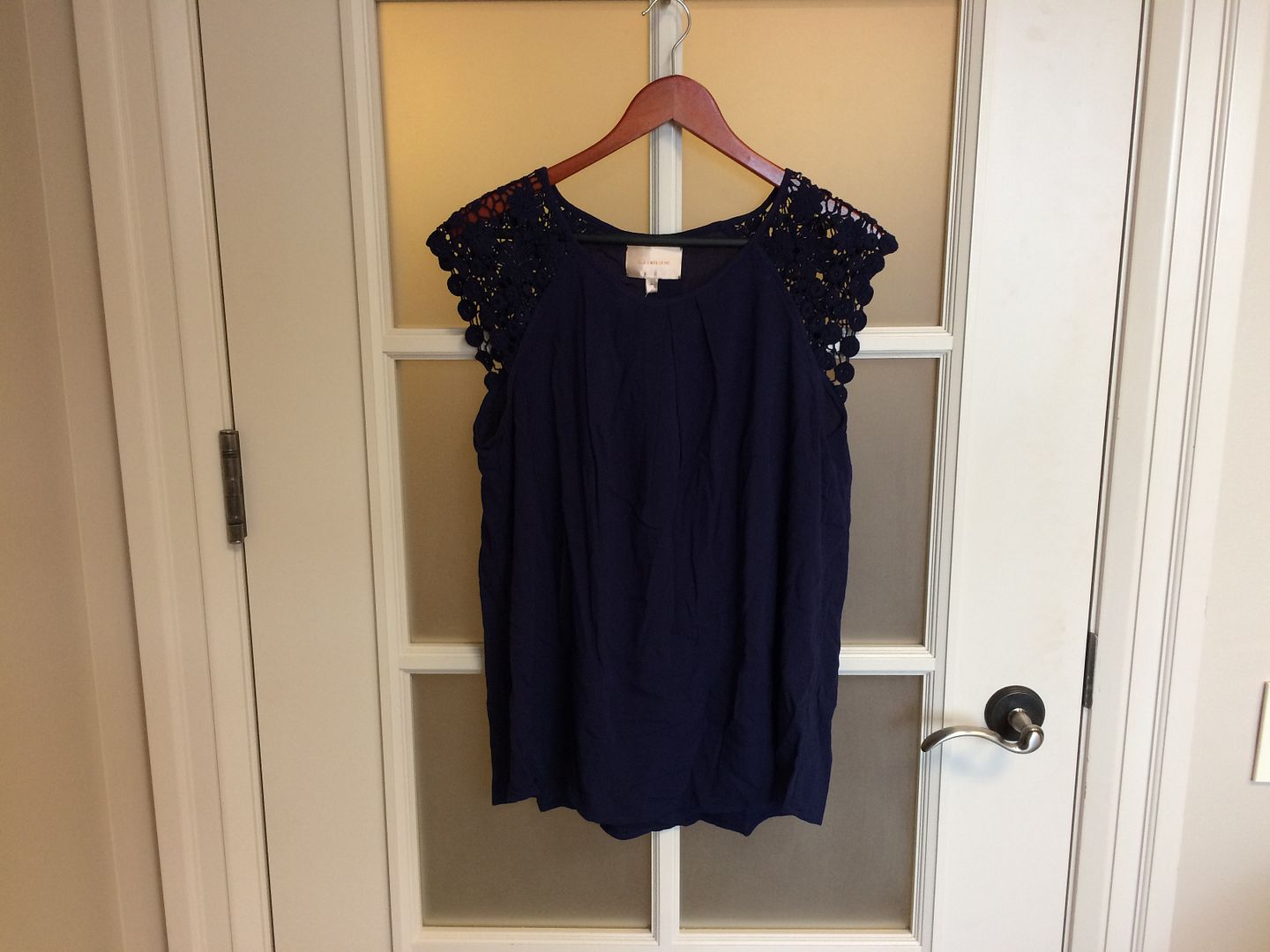 I feel like we've talked about the fact that cap sleeves usually aren't my favorite. I haven't said this to my stylist, though, because she sent a cap sleeve top once that I really loved. This one was fine (and apparently I pinned this one, too!), but the problem is that I would likely wear this to work, so the sleeves would make a regular bra impossible. And there's no way I'm suffering through a strapless bra all day. Sent this one back, also.
Papermoon Toland Kimono ($48)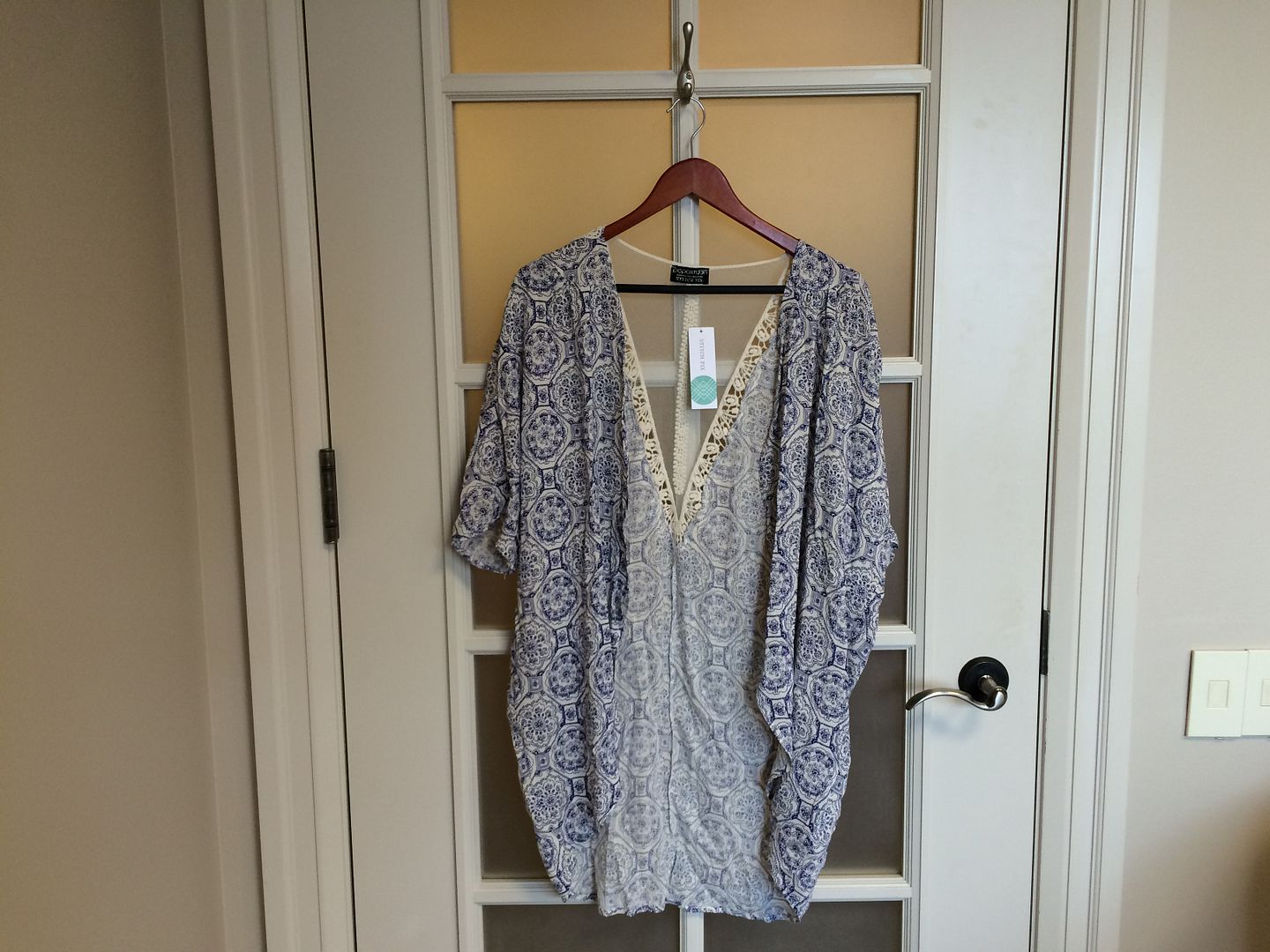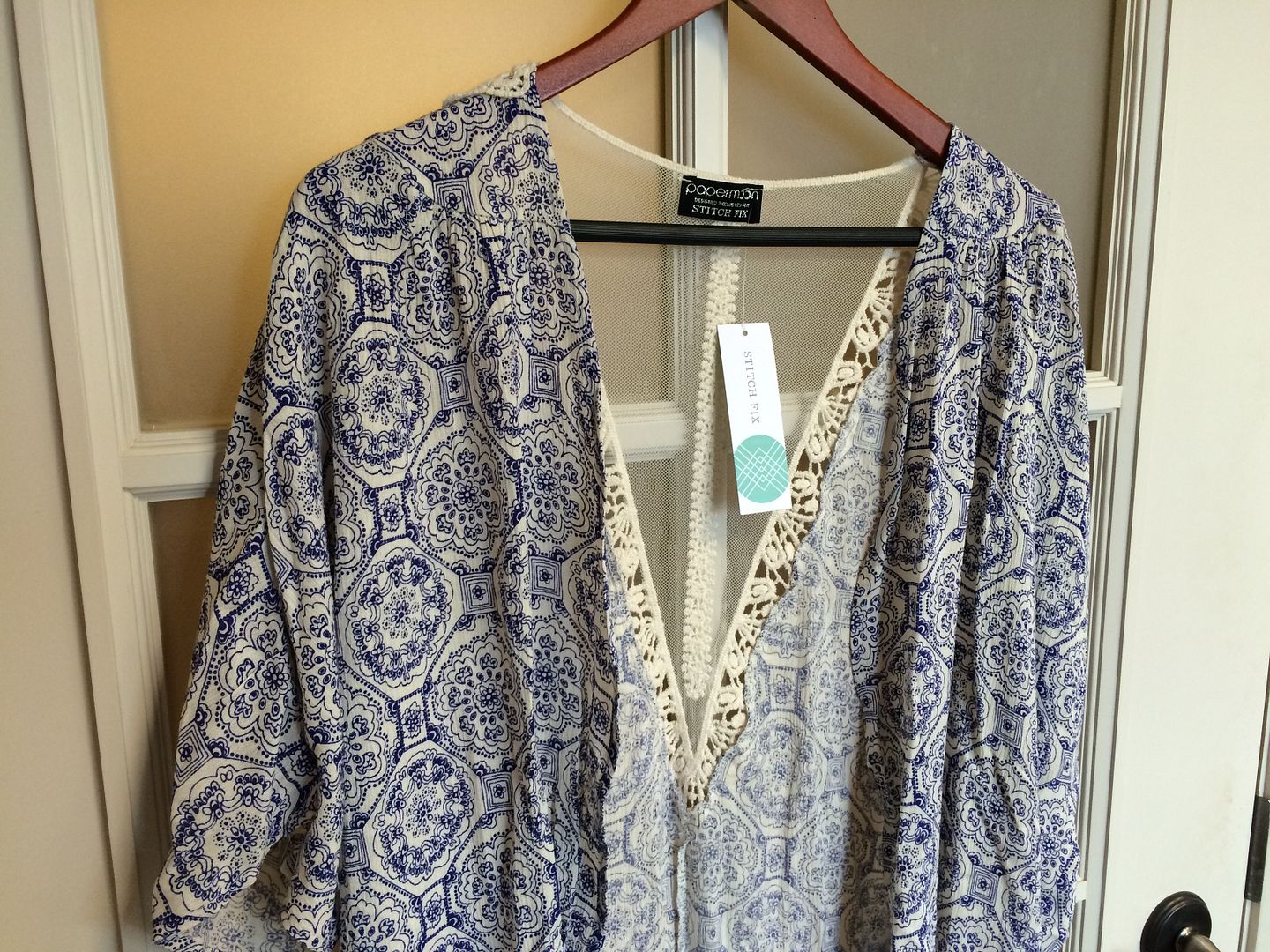 The fabric, the crochet detail on the back, and the roomy fit of this kimono made it a winner for me. I do so much black, so the navy and cream were a nice change. I've worn this a couple of times now and have gotten compliments each time. Fabulous with a lacy, cream tank and skinny jeans.
I'm definitely still loving
StitchFix
. Even when I only keep one item, I find the "investment" totally worth it, and my closet is
full
of things I probably would never have picked out for myself. Give it a try for a month or two and see what you think. I bet you'll be hooked.
**
All links in this post to StitchFix are referral links, but I love this company and do these posts because they're fun. Over and out.