I woke up in the middle of the night on Friday, screaming at the top of my lungs. Apparently I had stumbled across a rat in my dreams, and my subconscious was smart enough to wake me up before I actually came into contact with it. Thank the Lord... Micah, worried that something real was actually wrong, started shaking me and asking me what was going on, and I just started laughing uncontrollably. I still laugh when I think about it because I was seriously screaming at the top of my lungs. I really hate rats, y'all.
In other, non-rat news, my sweet cousin had her third baby on Friday, and she is such a doll.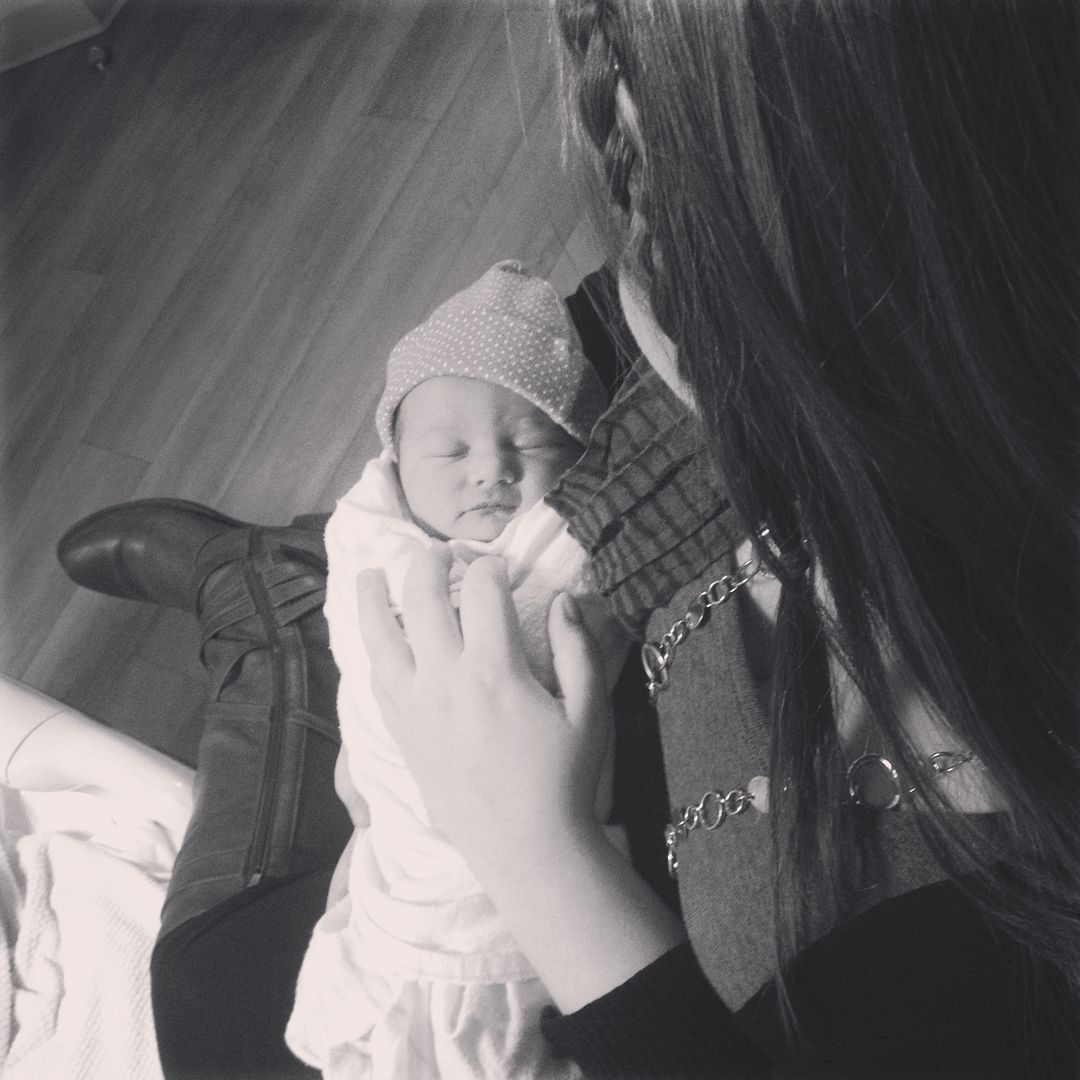 Her name is Ainsley (don't you just love that?!), and I got to hold her for, like, 30 minutes on Saturday. It was pure bliss, and it really hit me that I'll be holding Grace in a little over three months. So incredible...
Before we went to the hospital to see Ainsley, my best friends came over for a little baby shower planning session, and I'm getting really excited for March. We're going to have the shower at my house, which I'm thrilled about because it puts the pressure on me to finish up all the to-do projects I have around the house and get the nursery totally finished by then. So be expecting some house updates between now and March. :)
Poor Micah spent the entire weekend in the nursery (1) painting the crown molding, (2) installing the ceiling fan, and (3) putting the crib together. Y'all... I seriously cannot wait to show you the finished product when we get it all done. I'm in love already! (Maybe I'll post a little sneak peek soon so you can at least get an idea of the colors we're using.) On to curtains, wall decorations, and all the little accessories...
I also did some meal-planning this weekend. Here's what we're having this week in the Hargrave house:
Homemade Chicken and Dumplings (we actually made these last night using Micah's parents' "recipe" [I use the word very loosely, as it was a lot of "a little of this" and "a pinch of that], and they were incredible)
Hot Chicken Salad
and
Homemade Creamed Corn
Papaw's Tilapia
and broccoli with cheese
Creamy Garlic Pasta
and salad
Summer Stir Fry
and salad
Hope everyone had a fabulous weekend! Check back in later for a baby bump update. :)